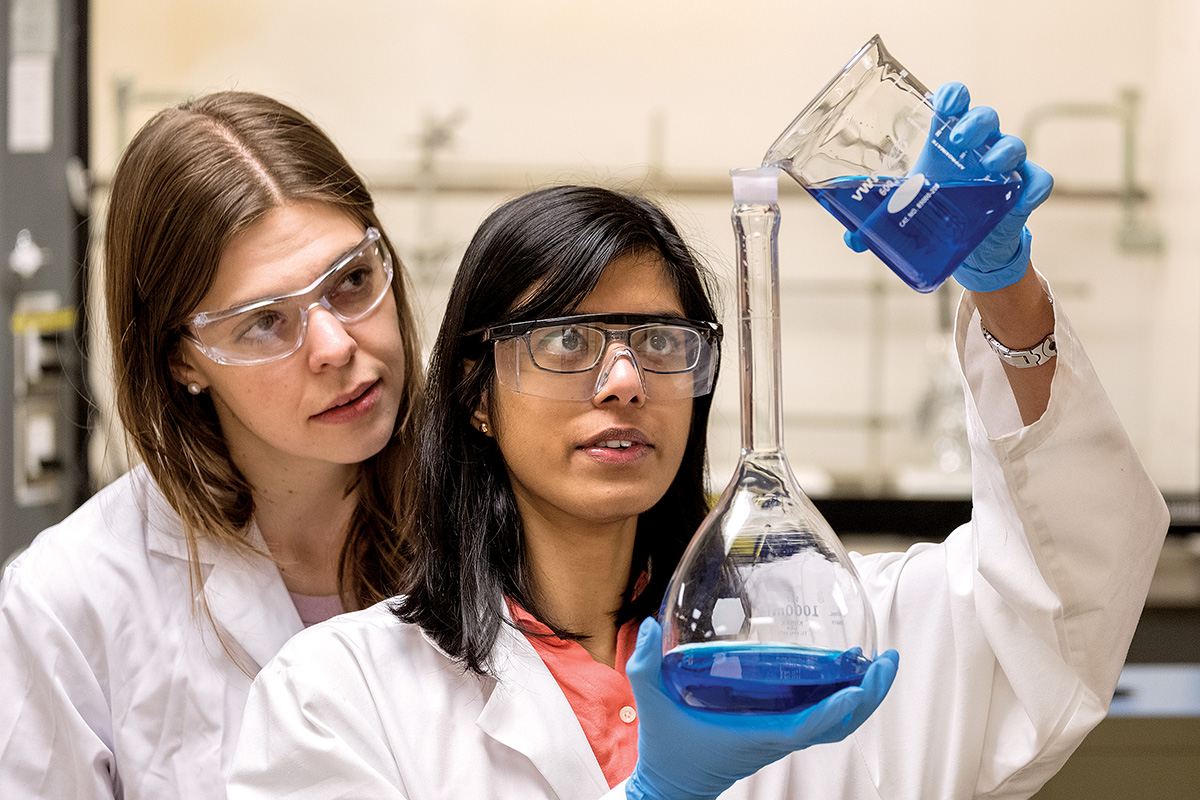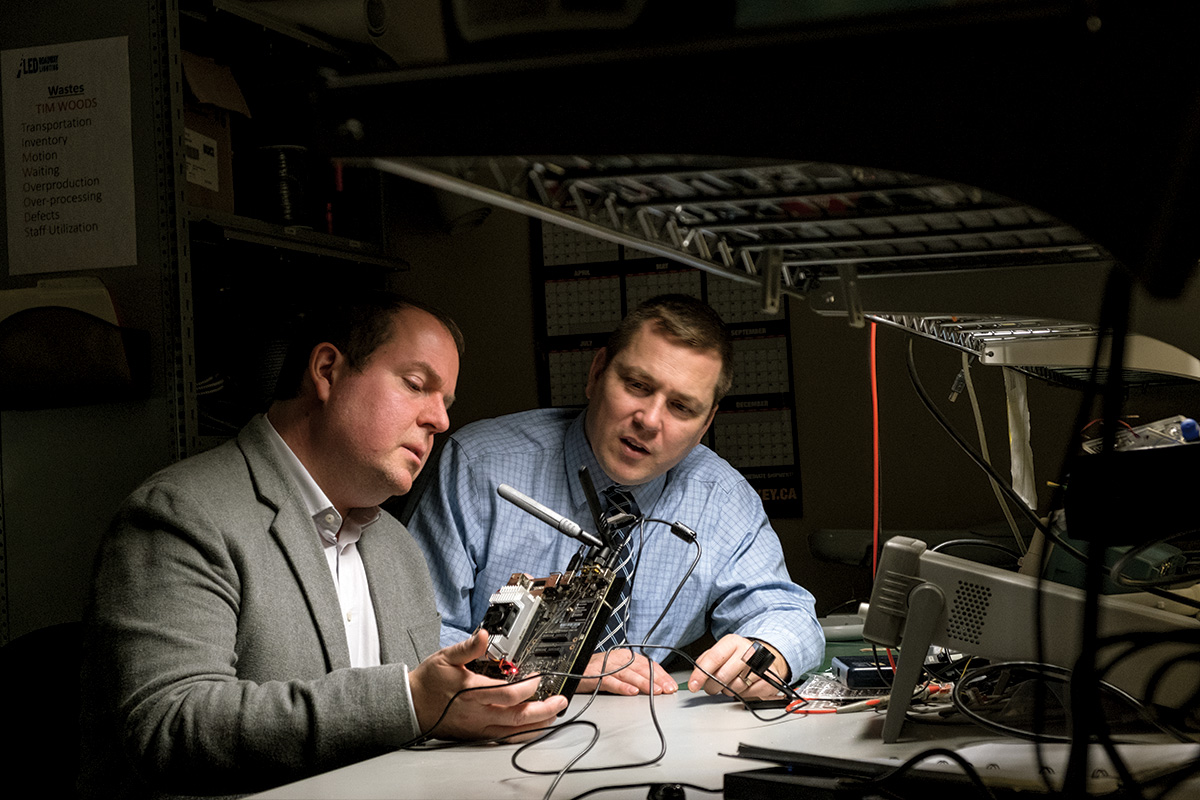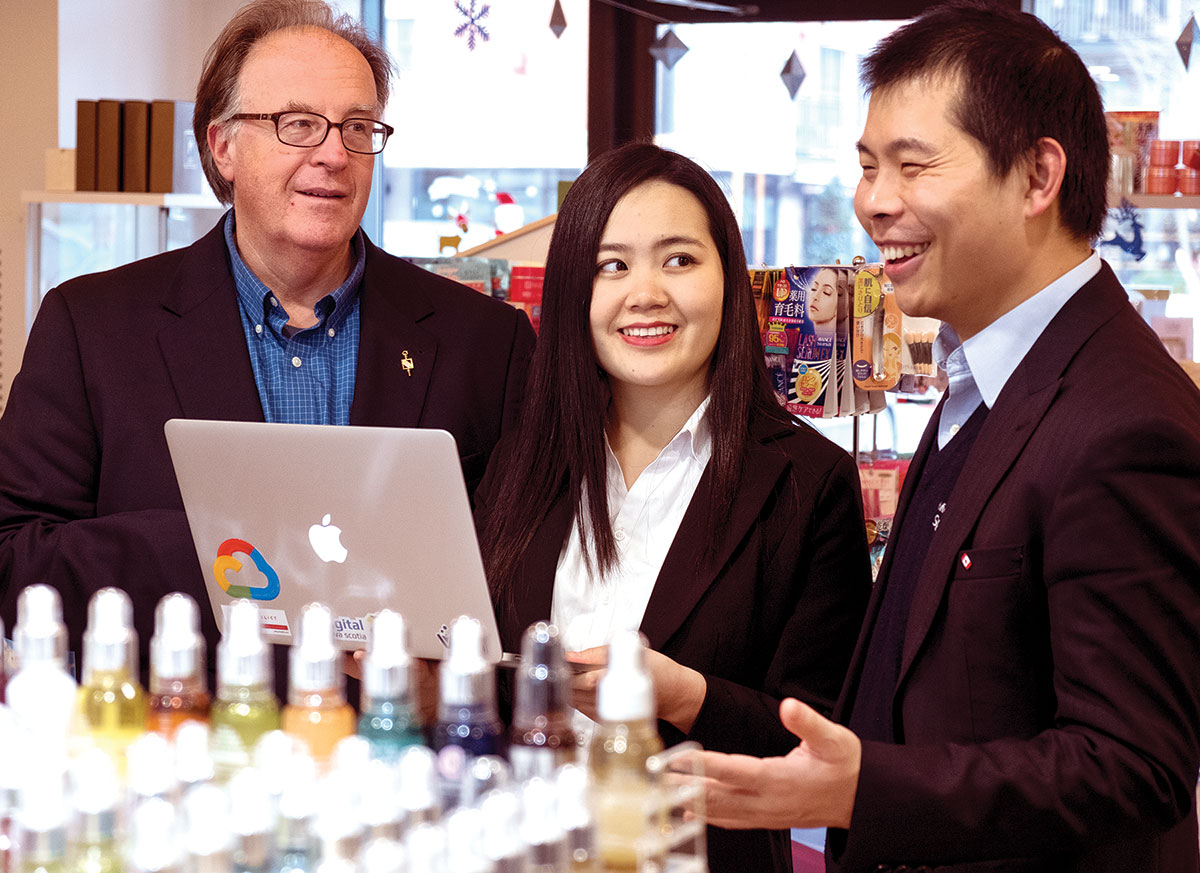 The Office of Innovation and Community Engagement at Saint Mary's is a small office that delivers a big impact.
A recently-released progress report highlights a few projects that Saint Mary's faculty members have been working on in collaboration with industry partners, including:
Dr. Jason Rhinelander's partnership with LED Roadway Lighting has allowed him to lend his expertise in artificial intelligence and object recognition to evaluate the accuracy of an adaptive radar-based sensor platform for pedestrian and vehicle recognition at streetlight intersections.

RetailDeep uses innovative facial recognition software to enhance the shopping experience in stores, collect data from clients, and pinpoint opportunities to innovate within the retail space.

A partnership between Coloursmith Labs and Saint Mary's researcher Dr. Danielle Tokarz has led to a breakthrough in treatment for colour blindness. Along with her team, Dr. Tokarz helped the startup company refine the focus of their research efforts and identify the appropriate nanoparticles and gels for the lenses.
"Our office also takes pride in pairing faculty members with industry, helping to facilitate solutions to local companies' problems using academic expertise, said Kevin Buchan, Director of the Office of Innovation and Community Engagement. "It's also a great opportunity for students, the next generation of researchers, to work on applied projects in their fields."
"We're encouraged by the success we've had so far, and we look forward to doing more of these innovative projects," said Buchan.
Click here to read the progress report, featuring researchers from all faculties at Saint Mary's, and their partners, click here.
ABOUT OICE:
The Office of Innovation and Community Engagement (OICE) facilitates research relationships between Saint Mary's University and companies, government departments, and community organizations. OICE is the initial point of contact for faculty members and external partners wishing to collaborate. The office assists with finding suitable expertise, contract development, and advises on funding opportunities.
Submitted by Danielle Boudreau, Faculty of Science.