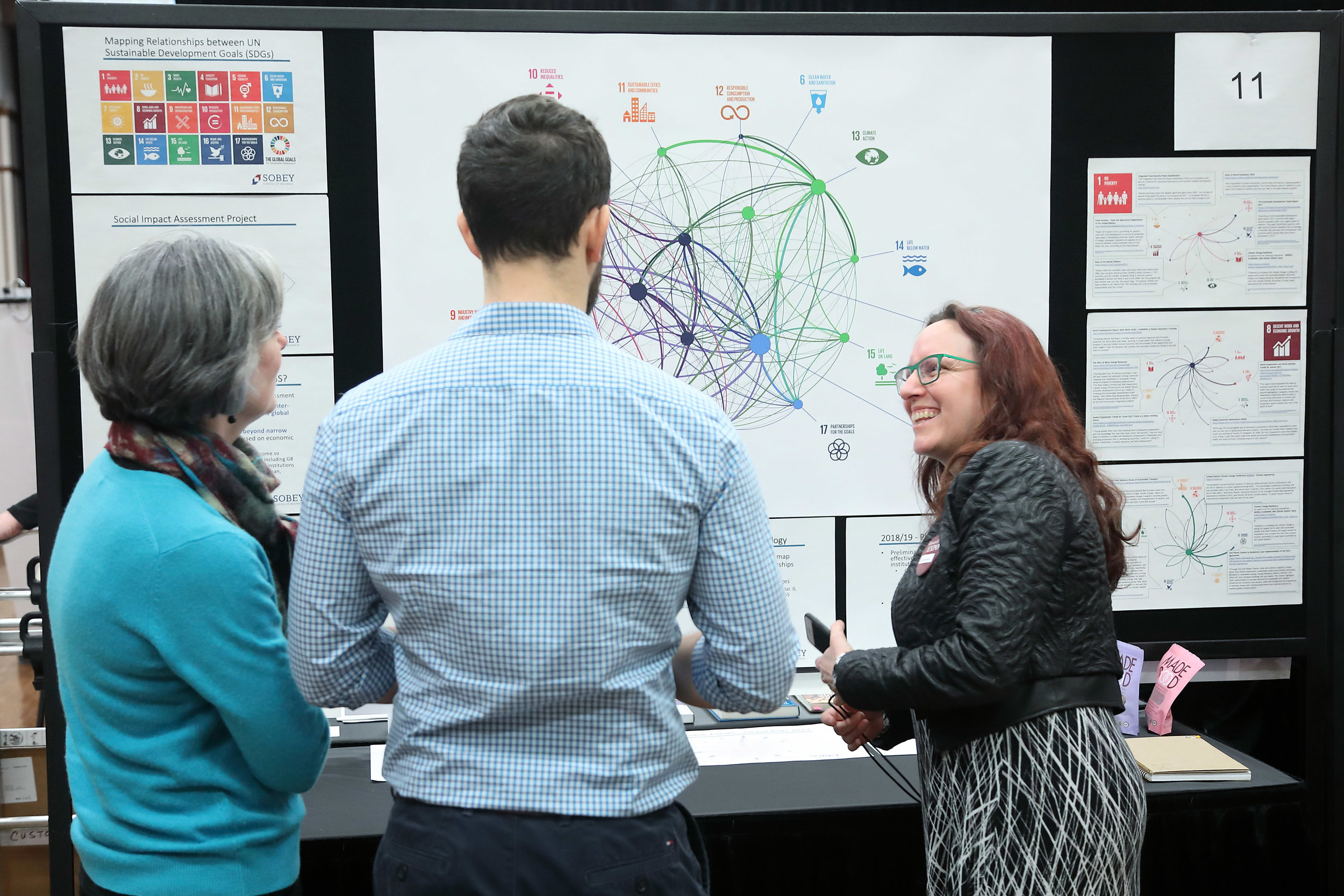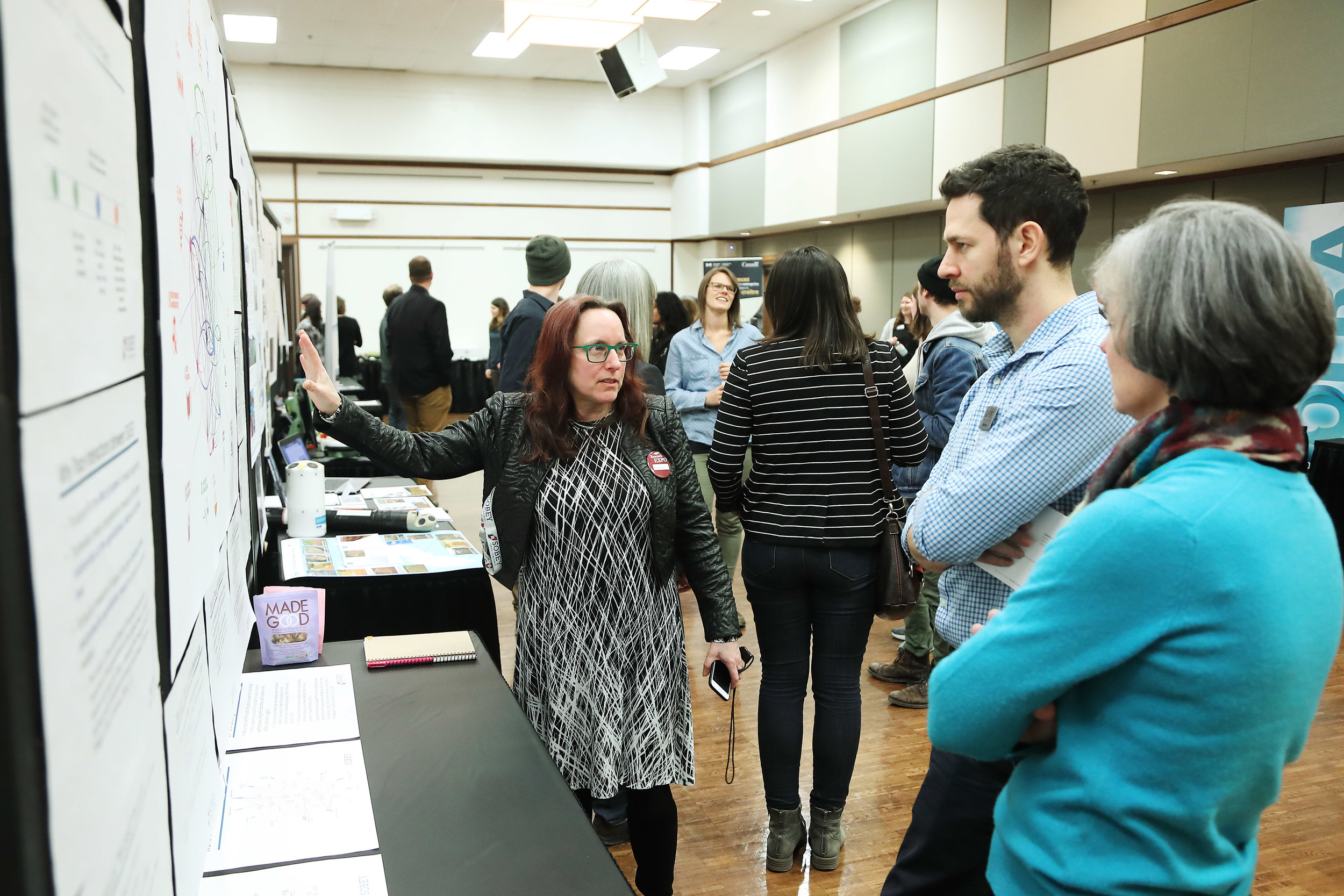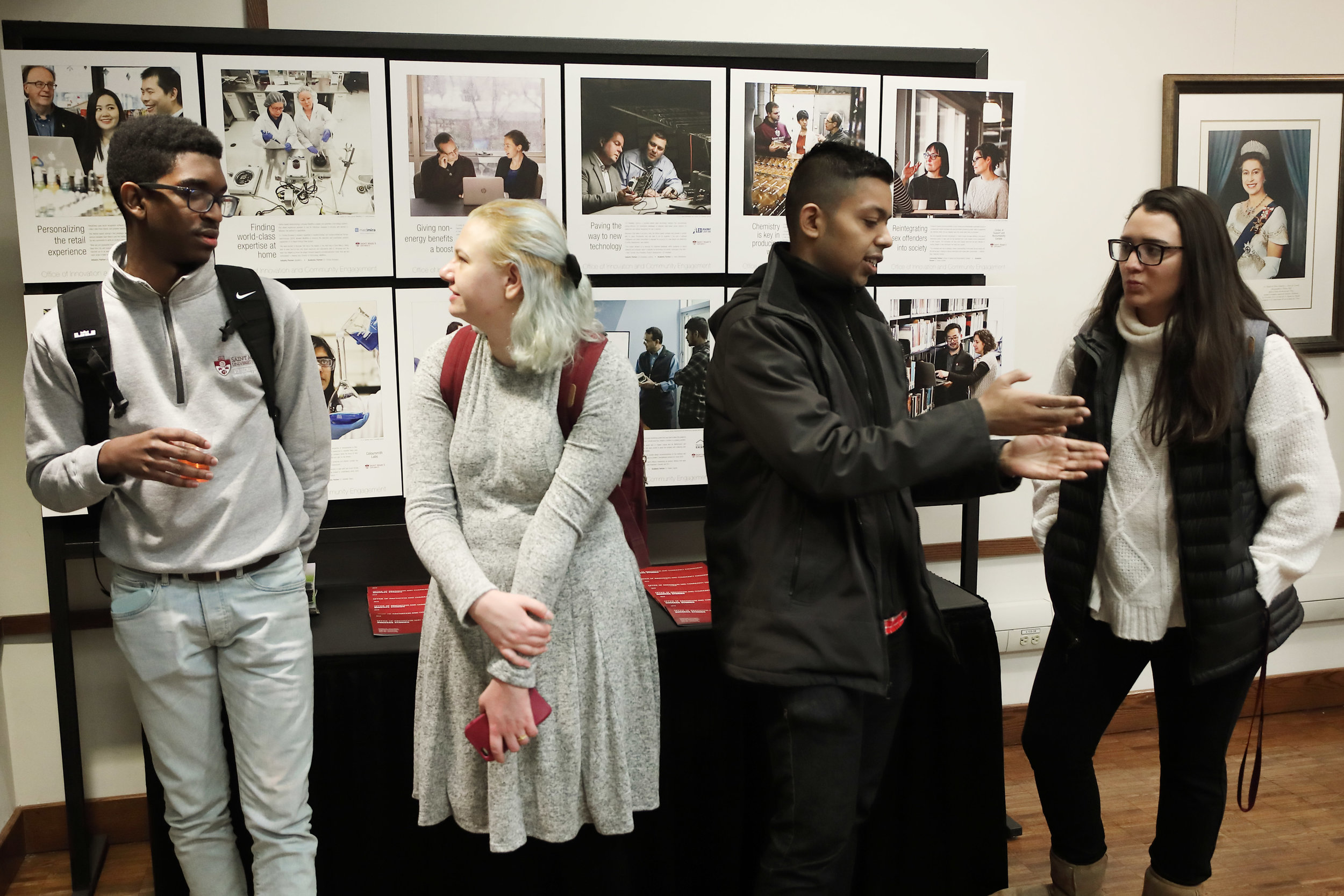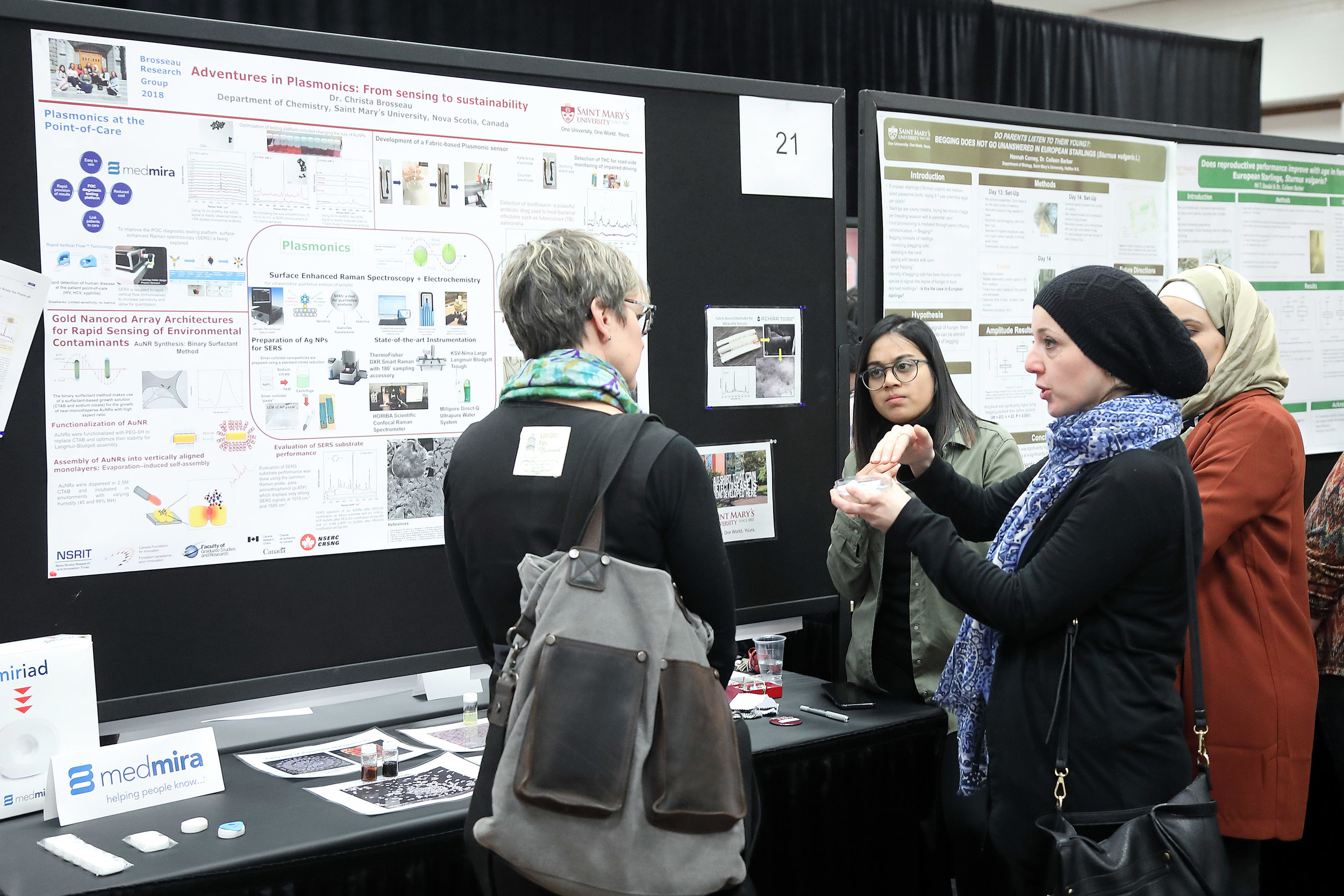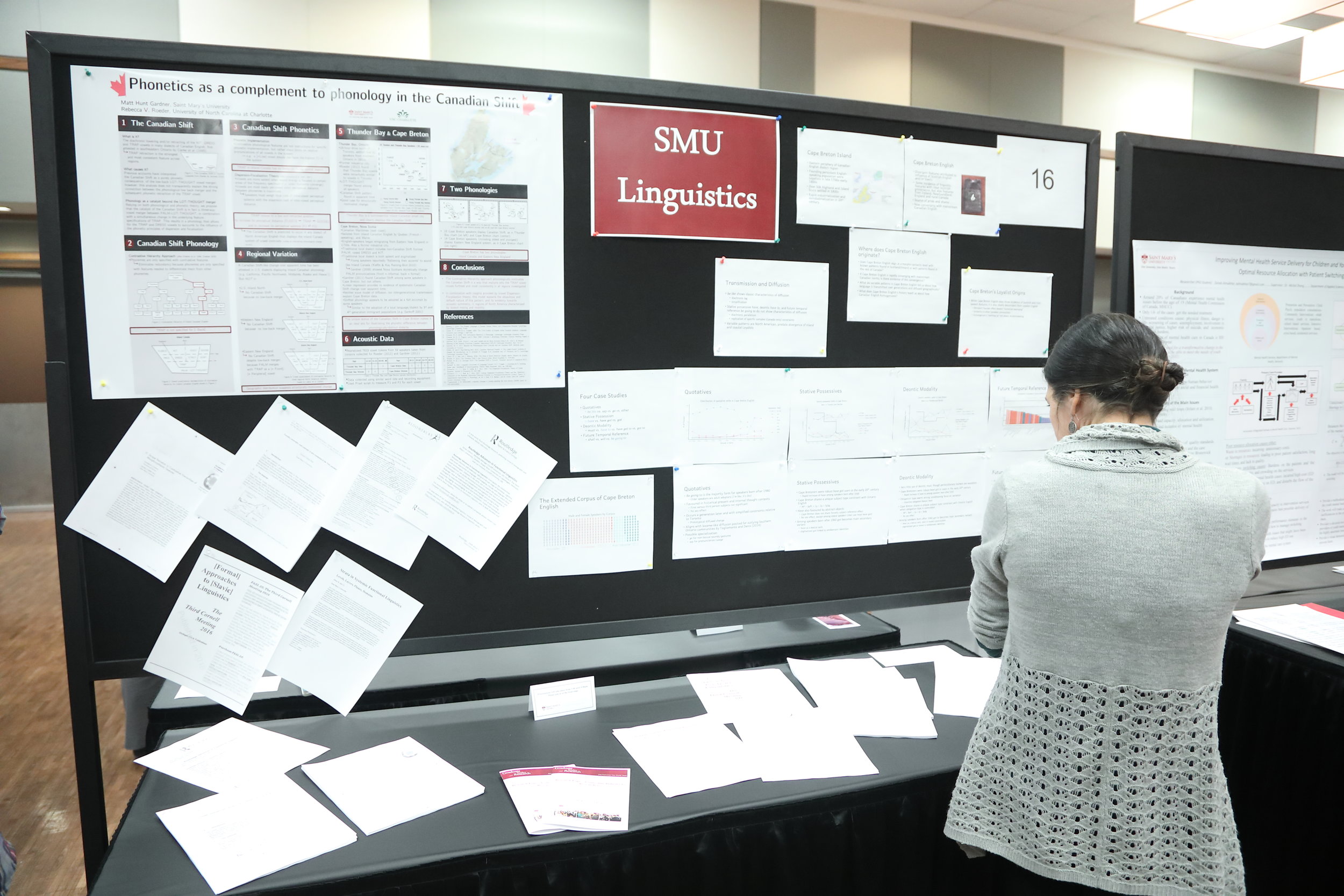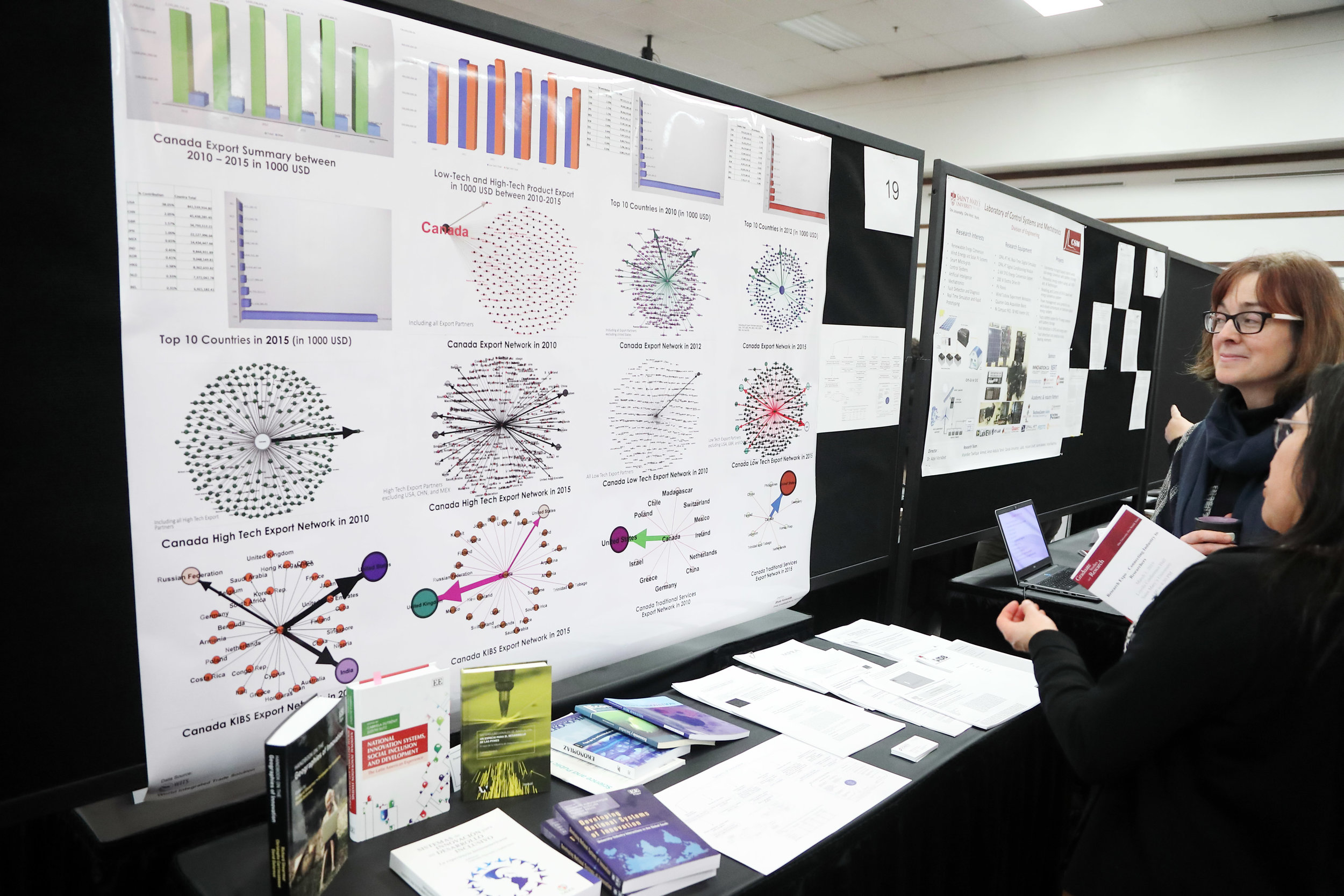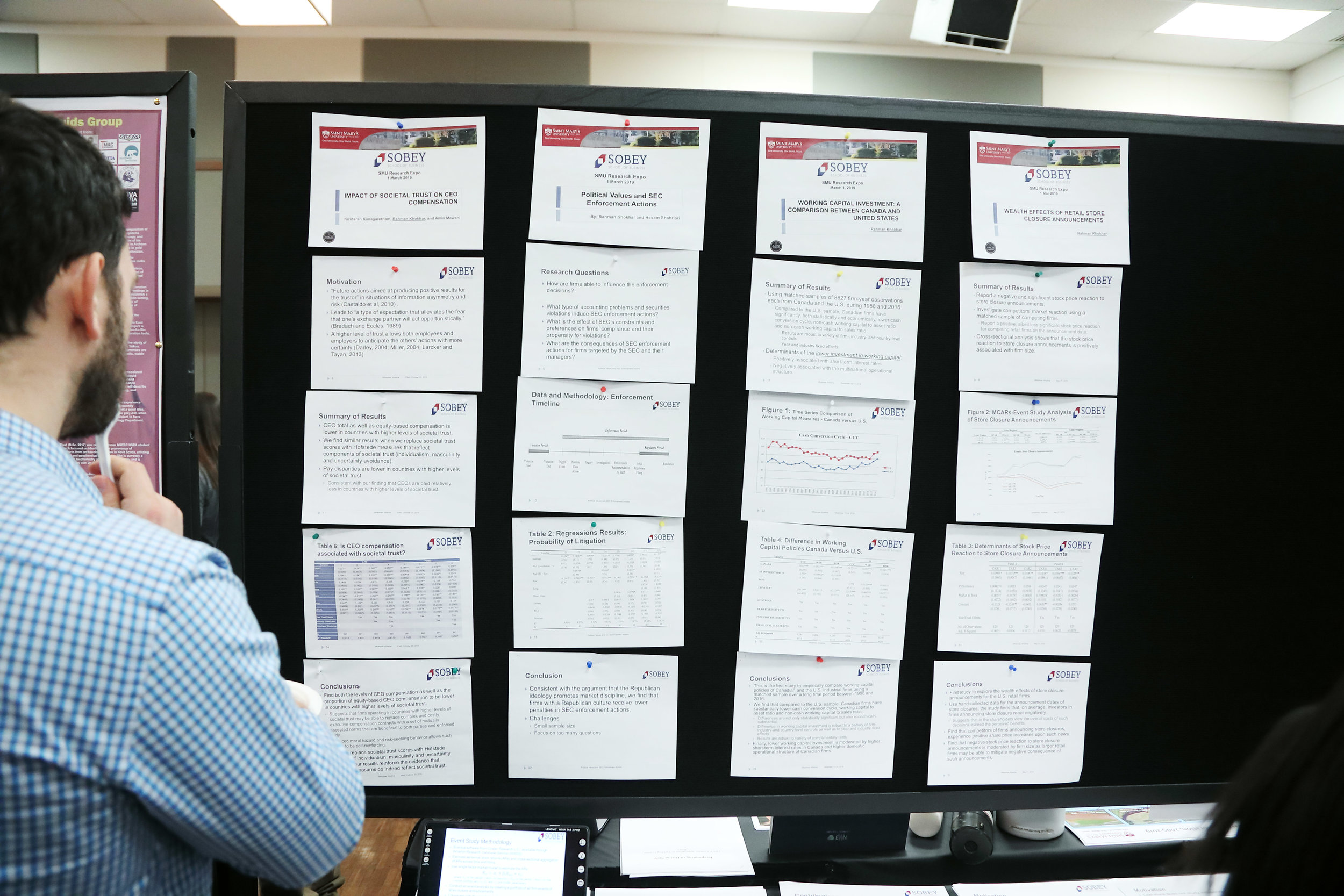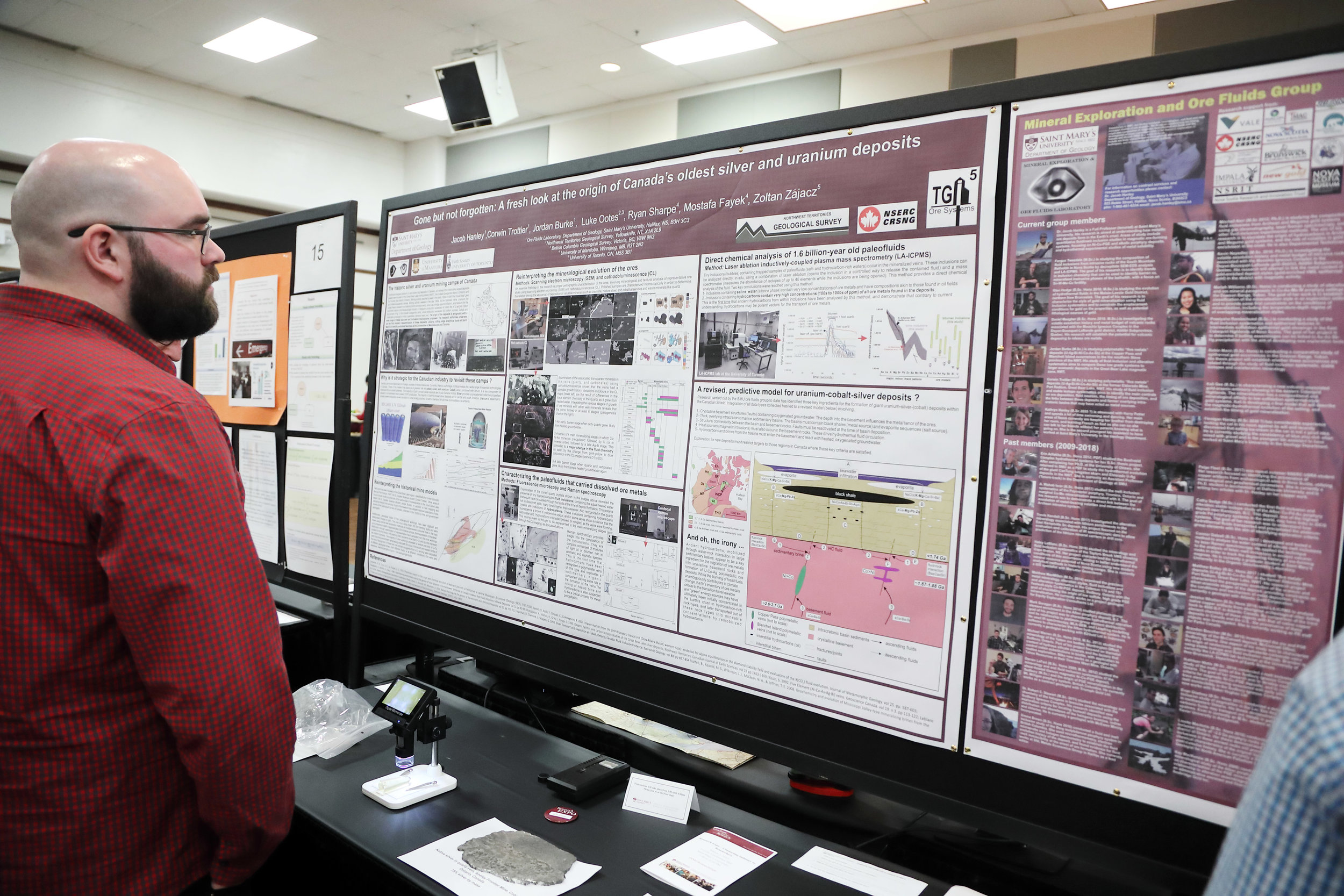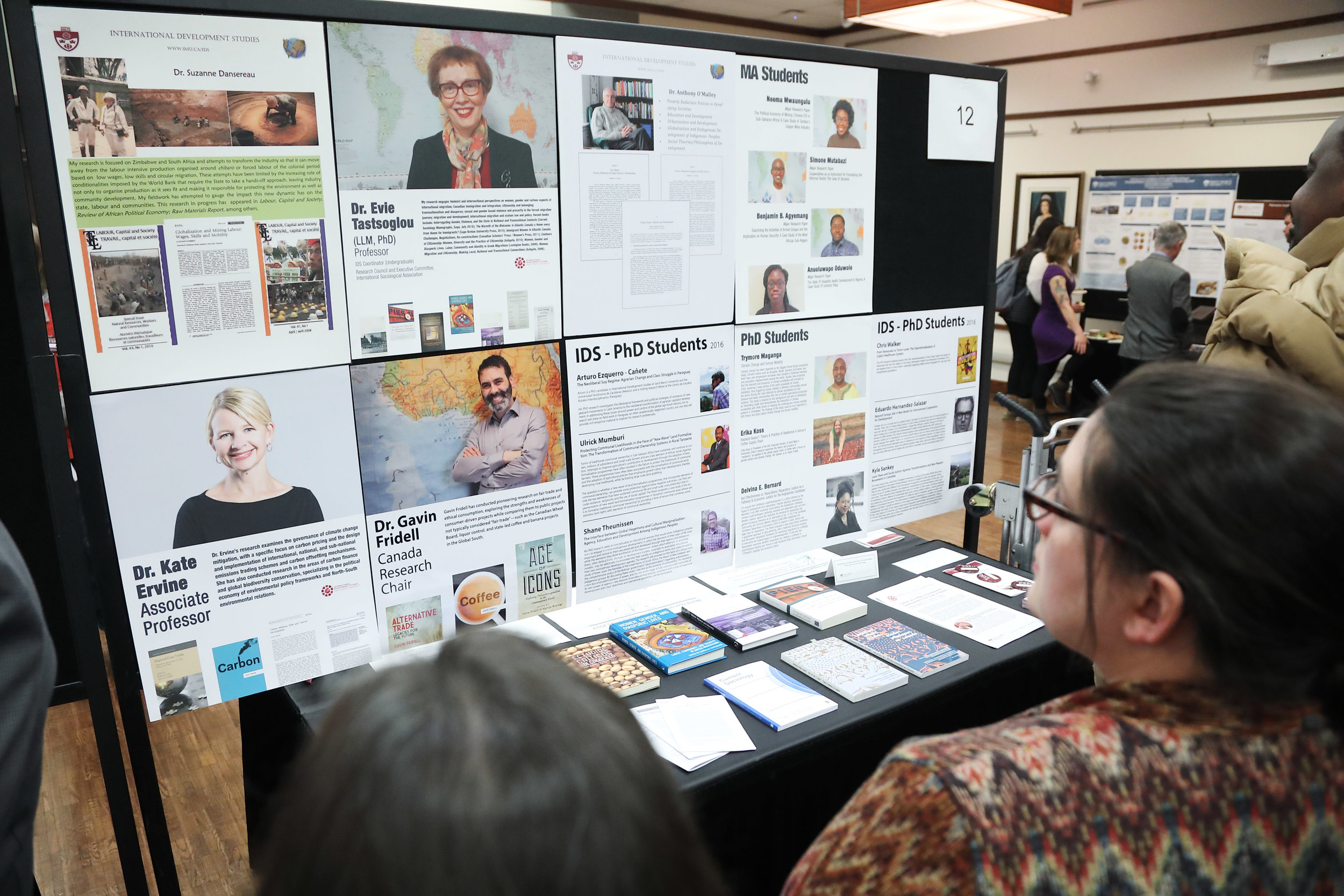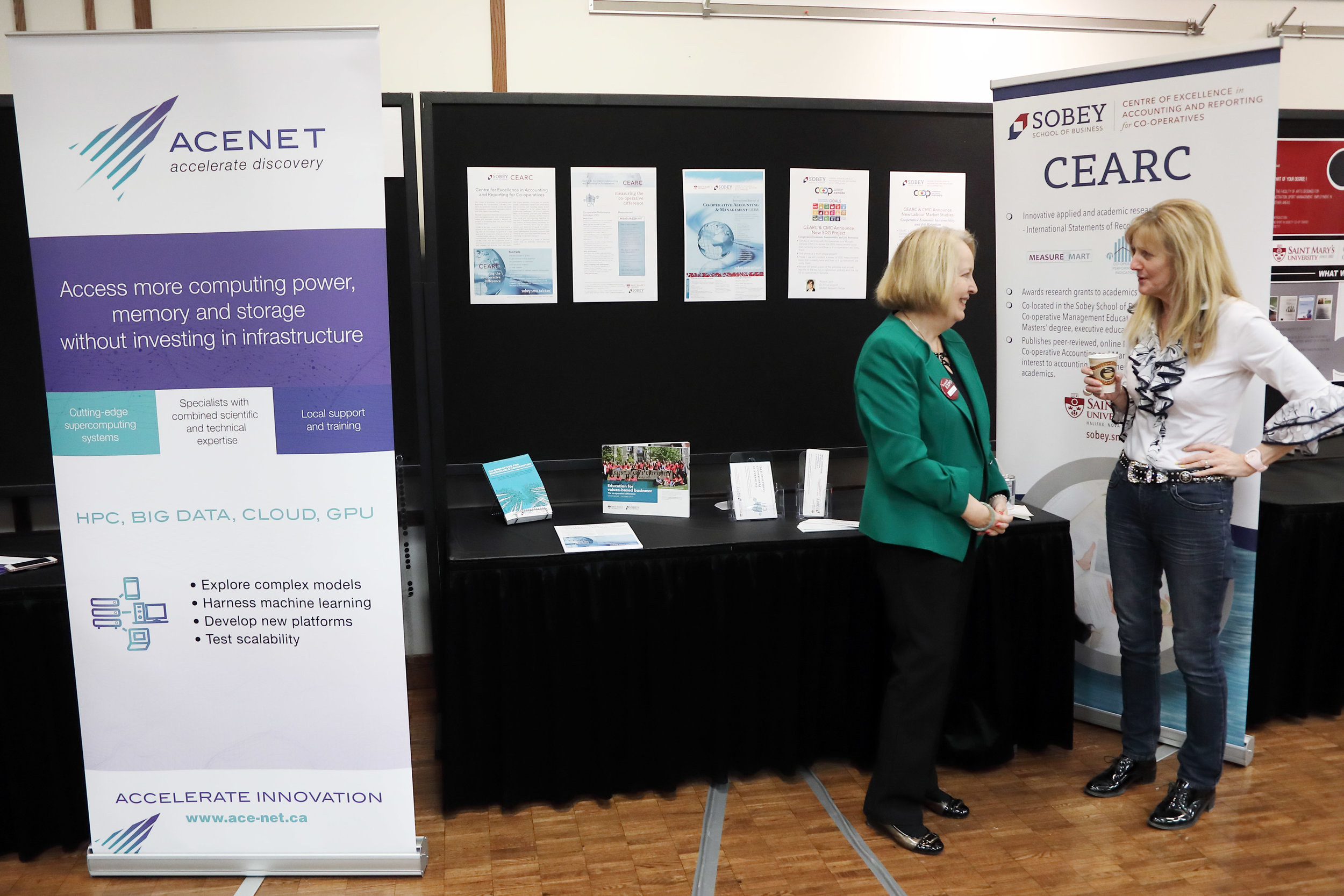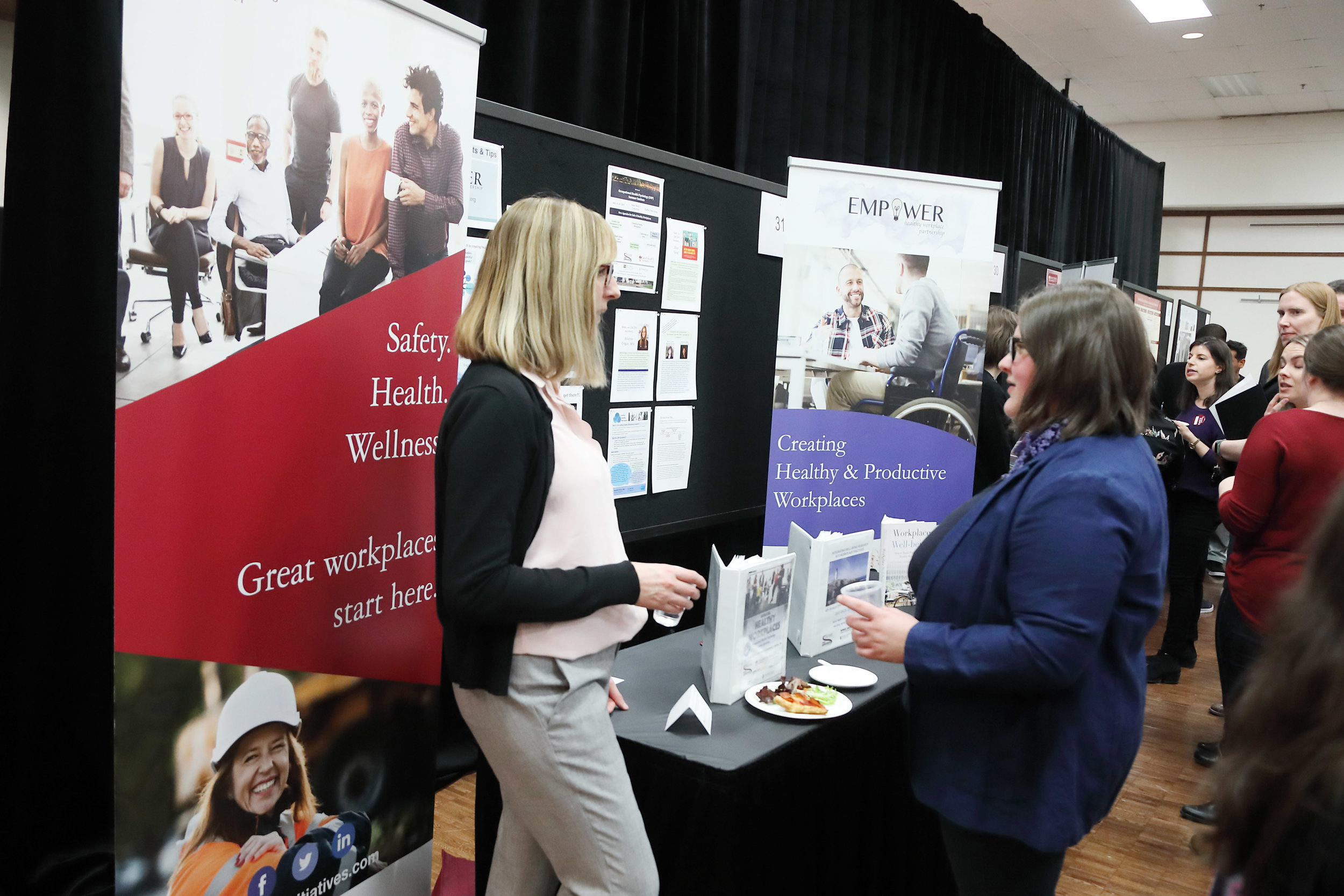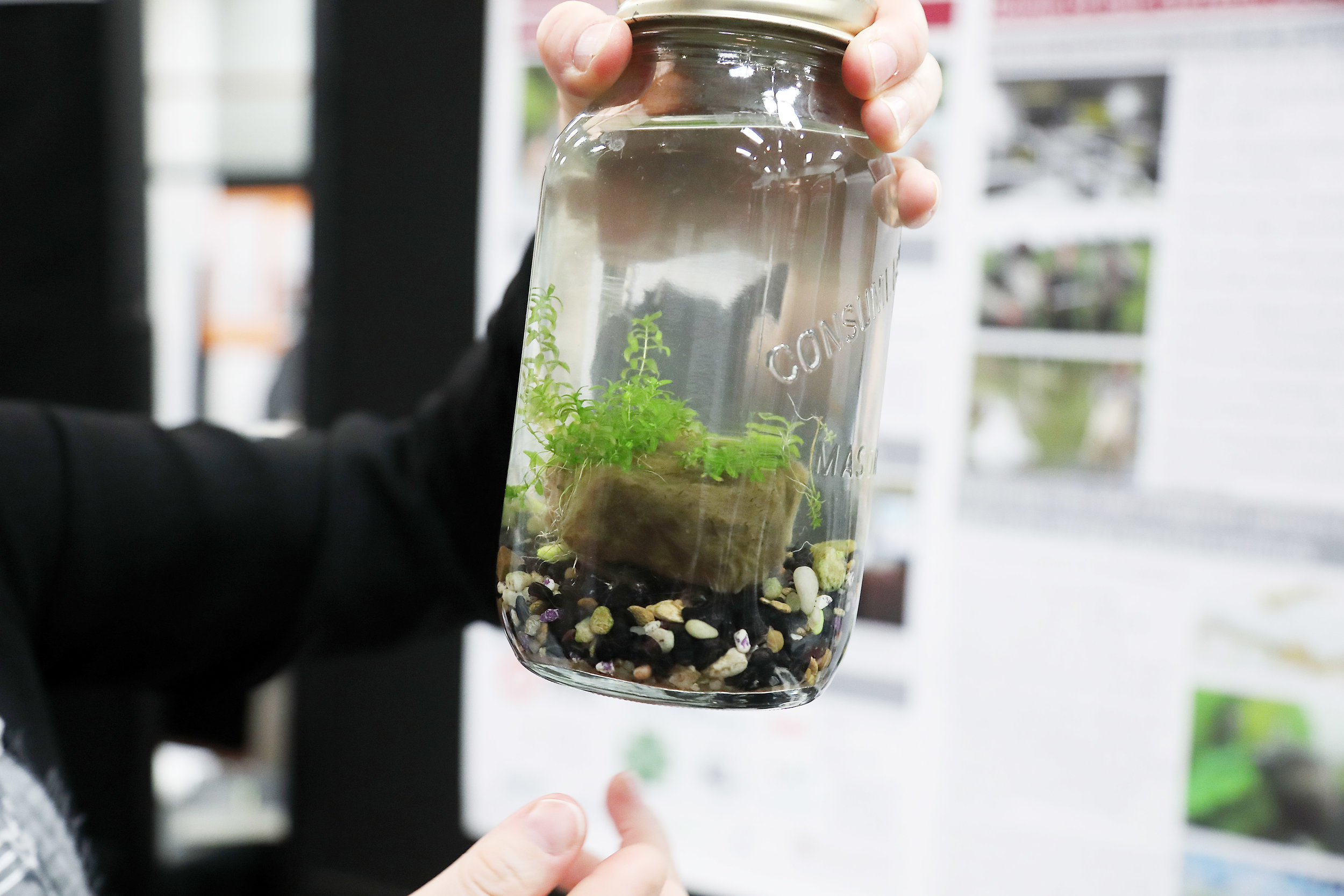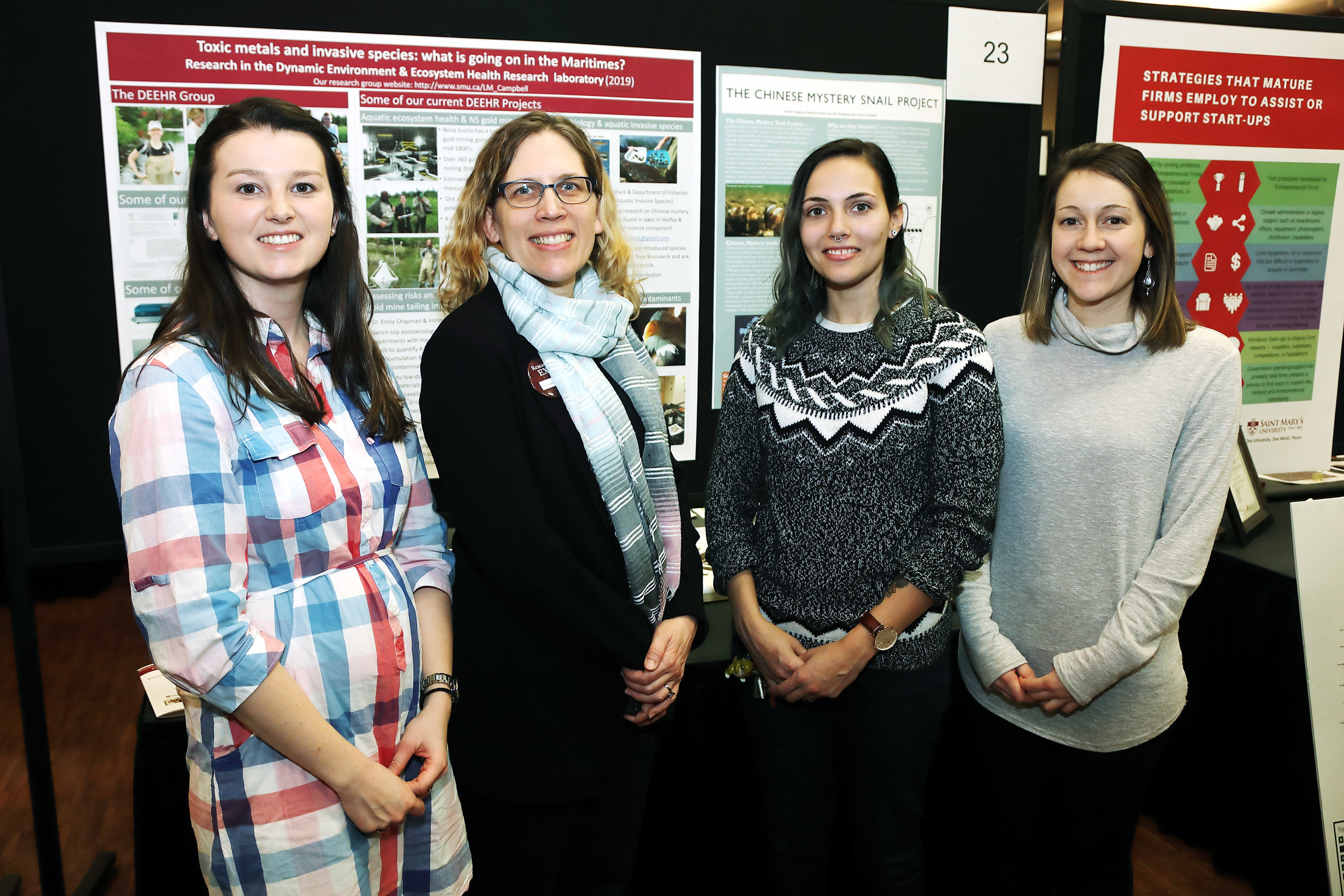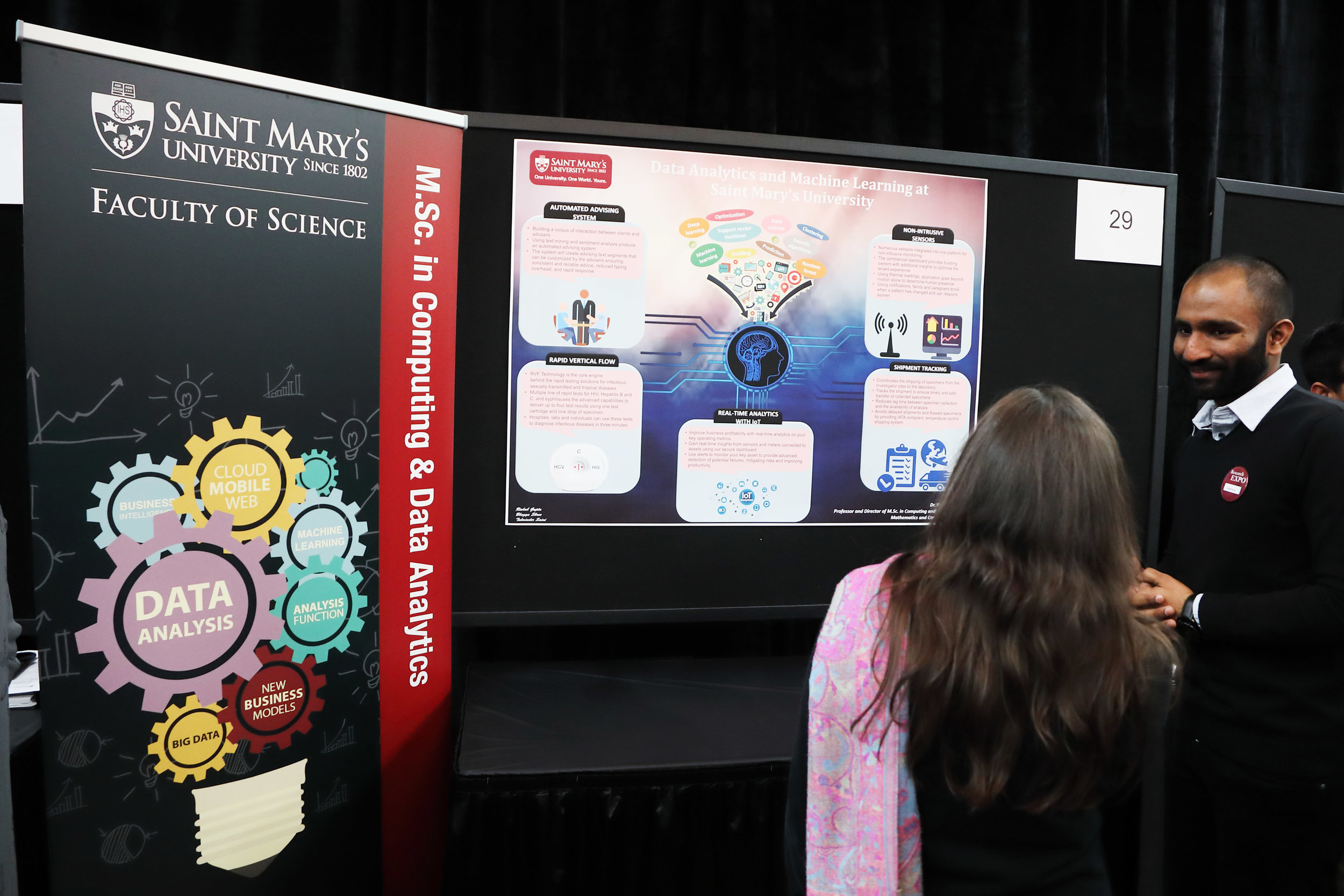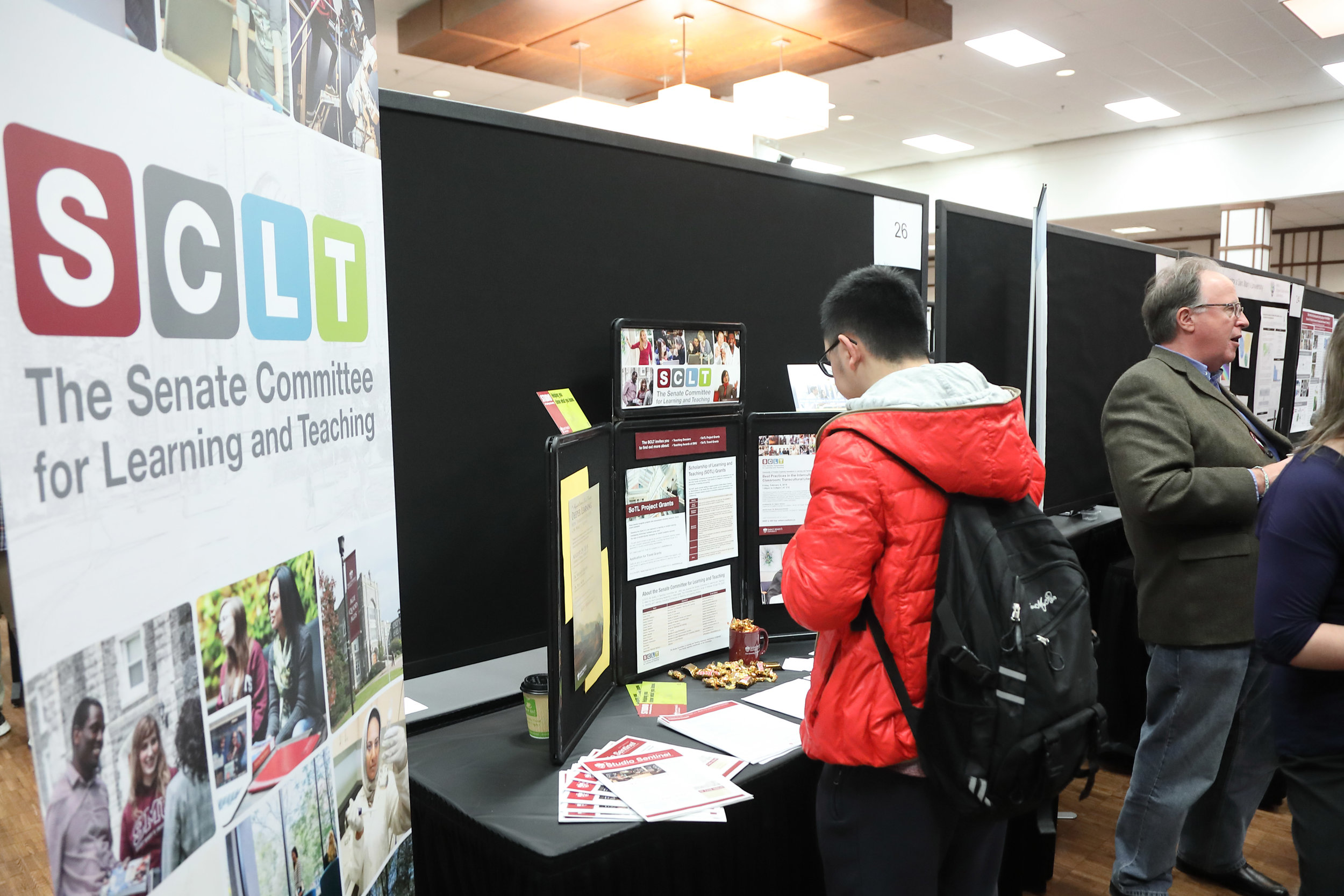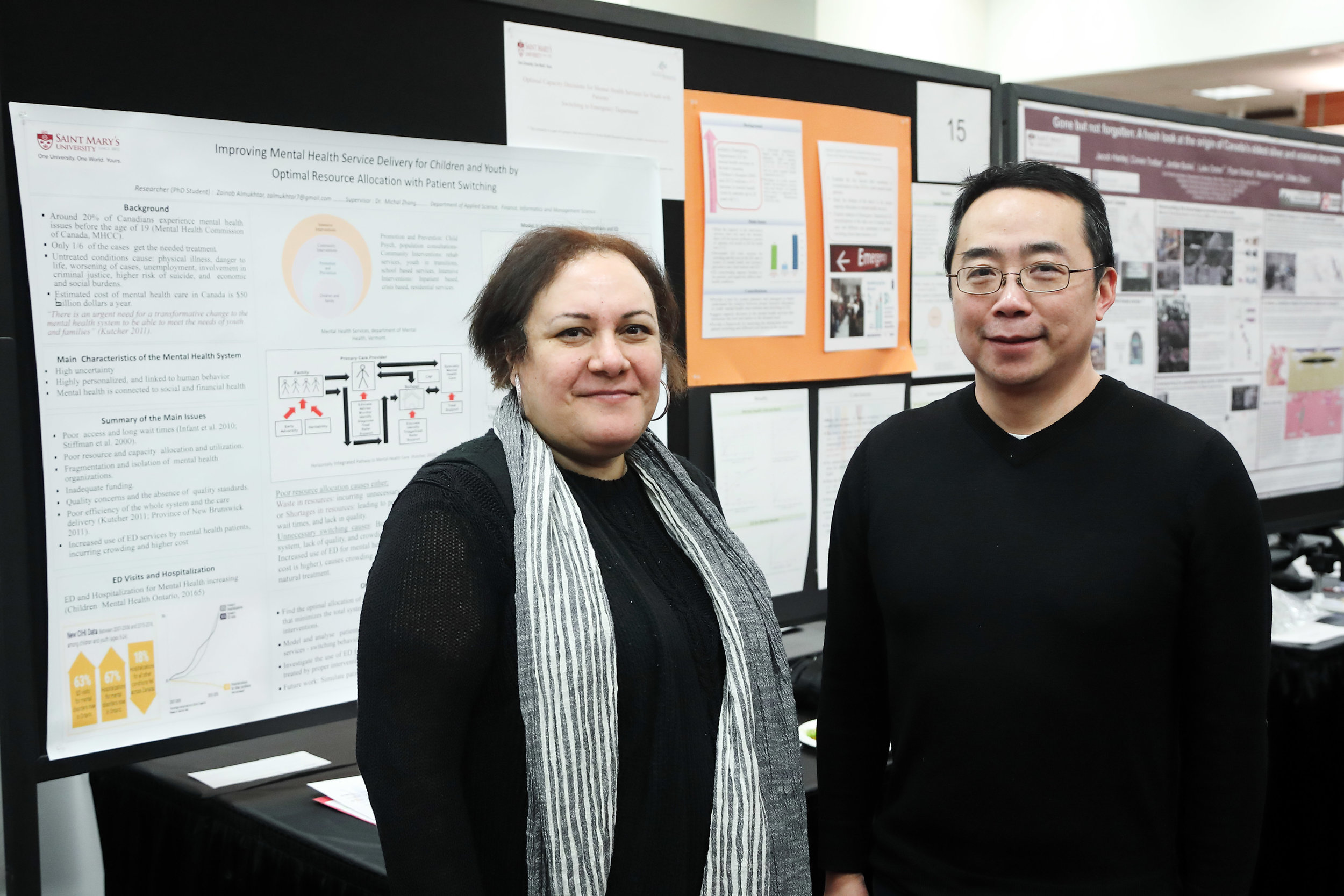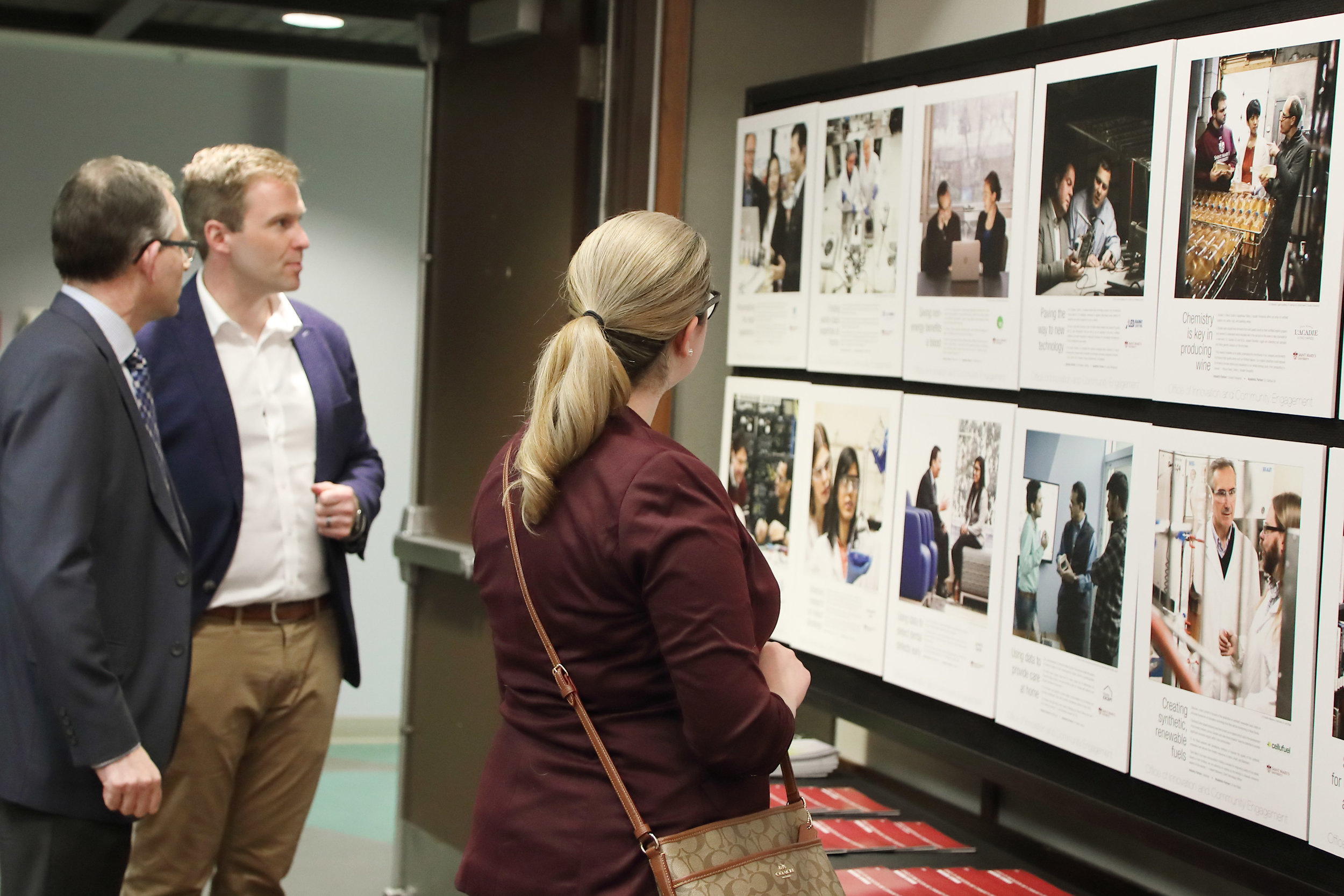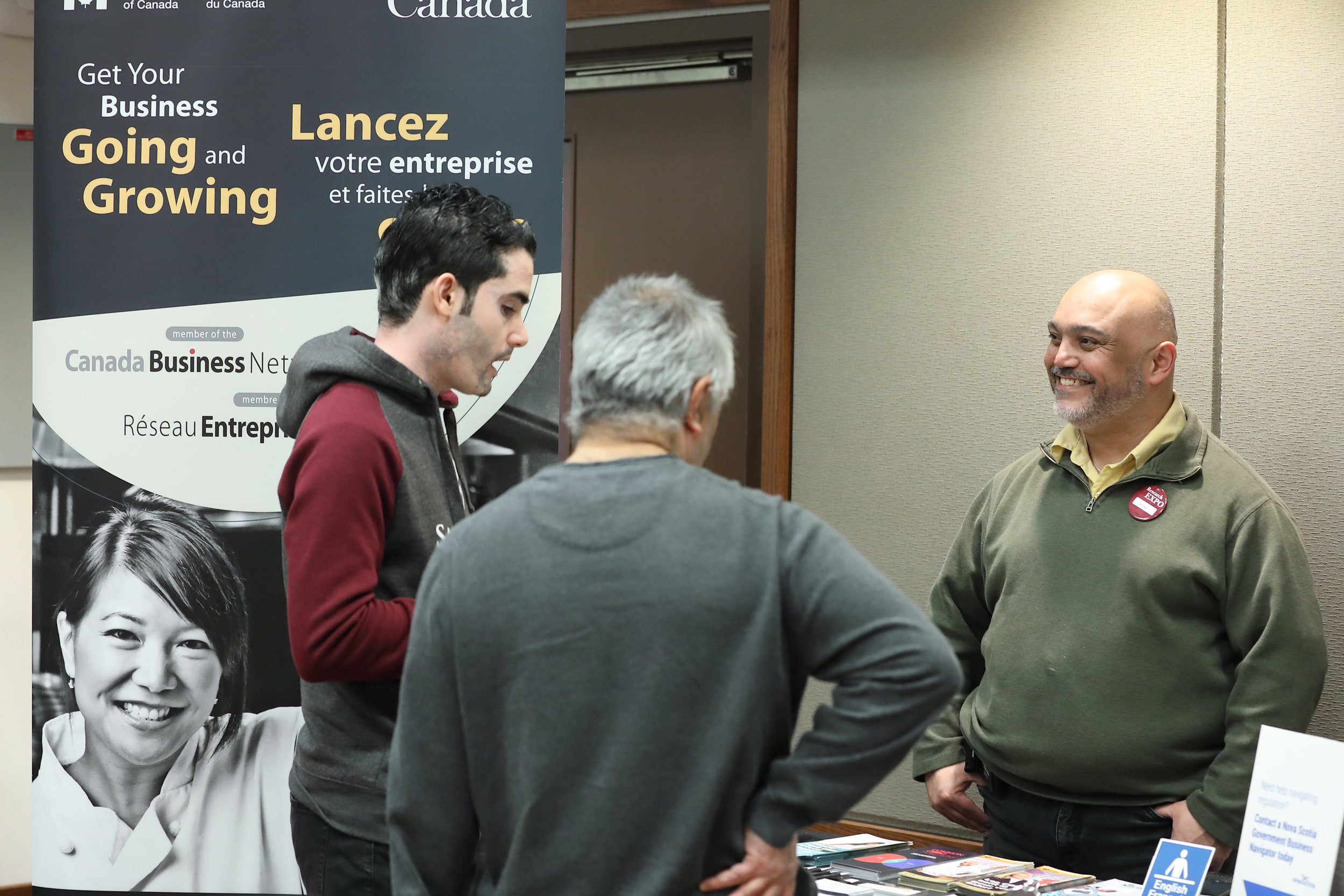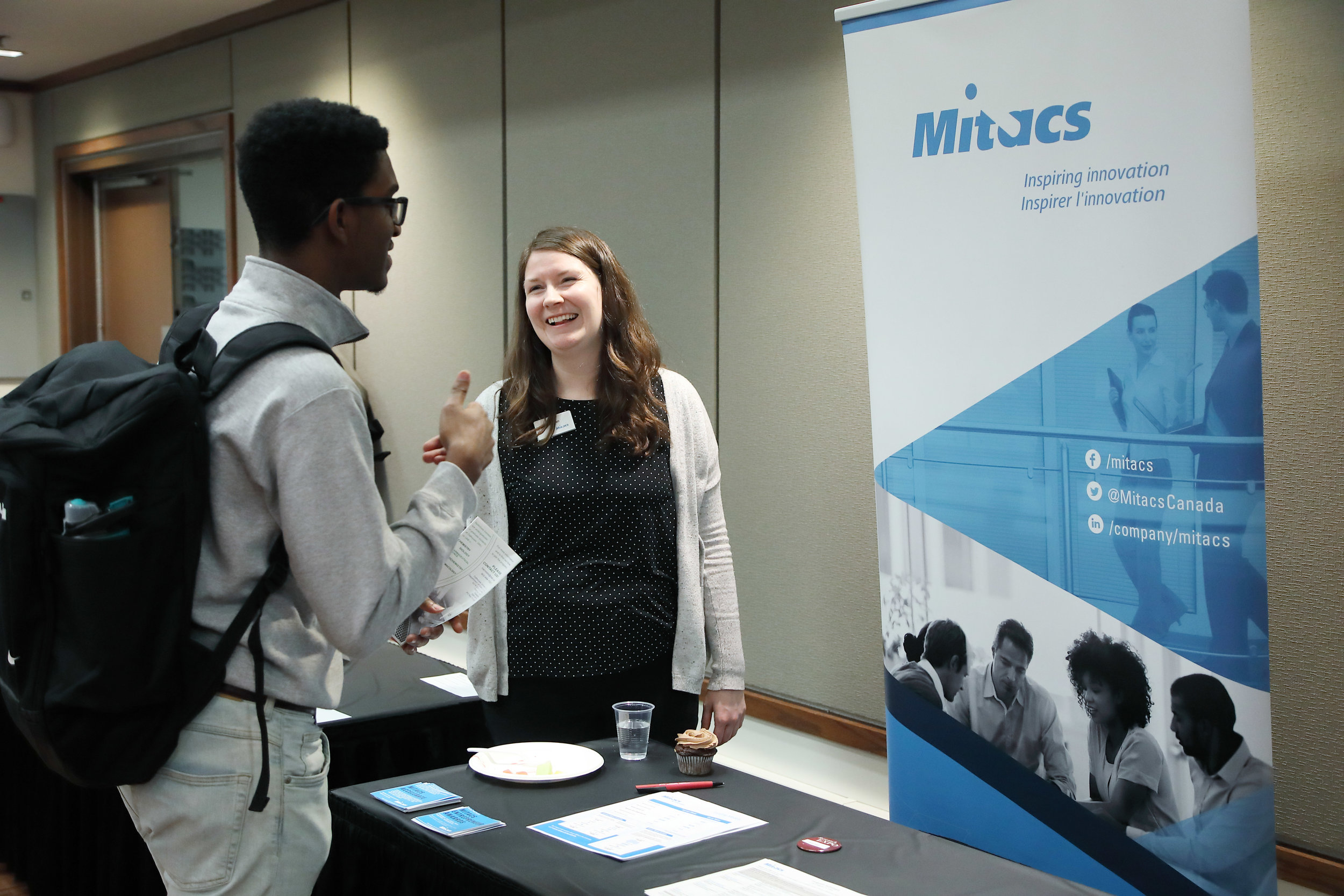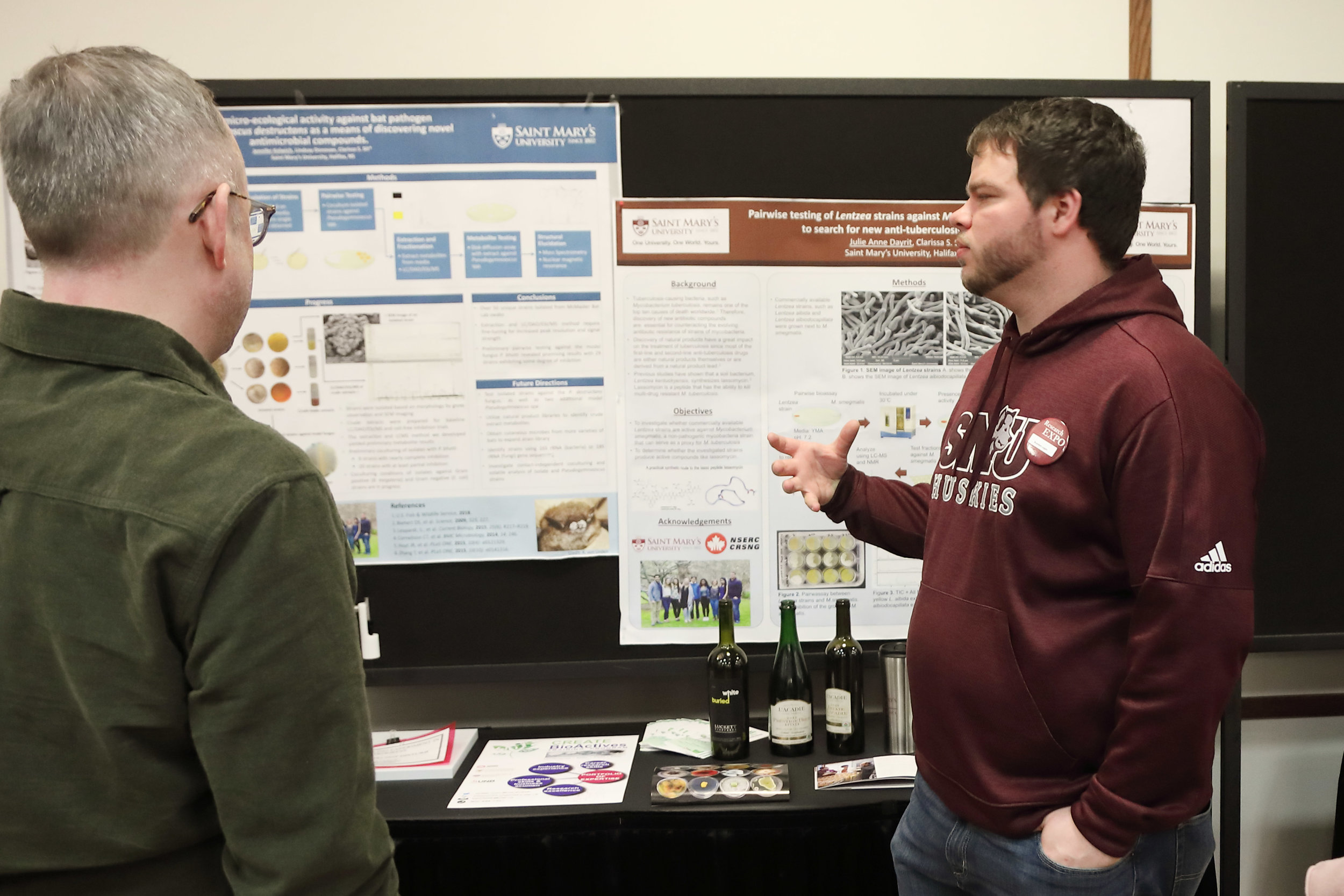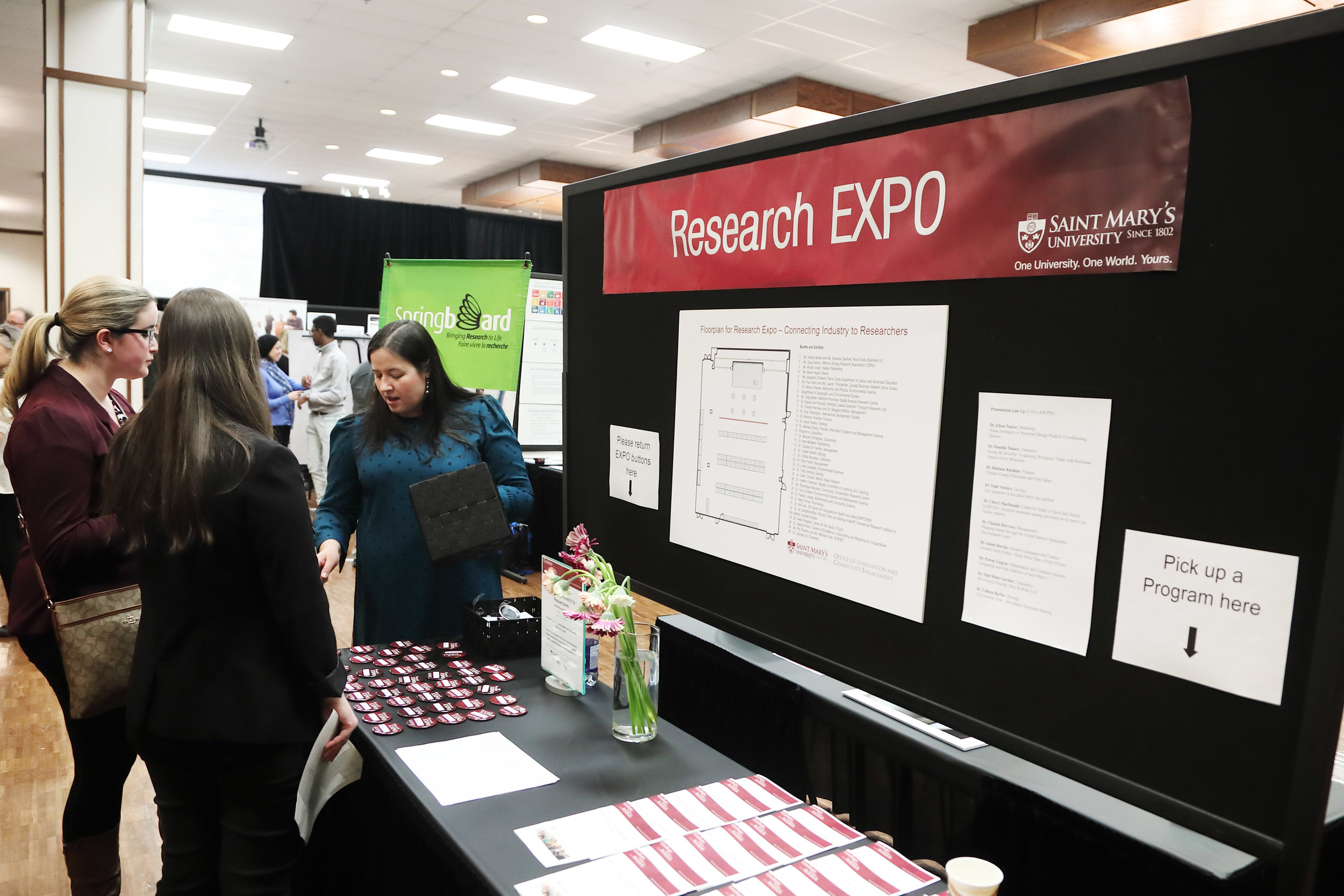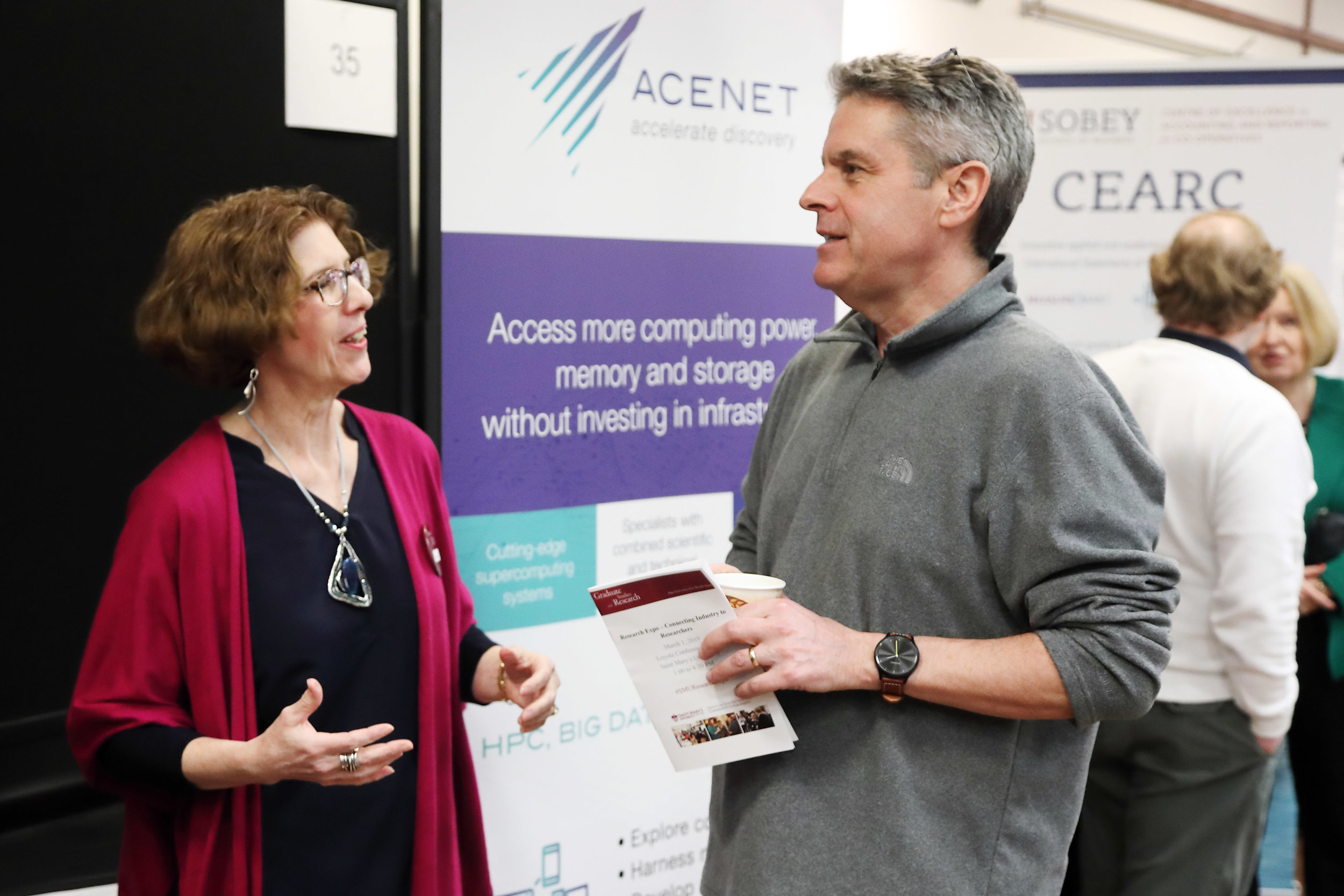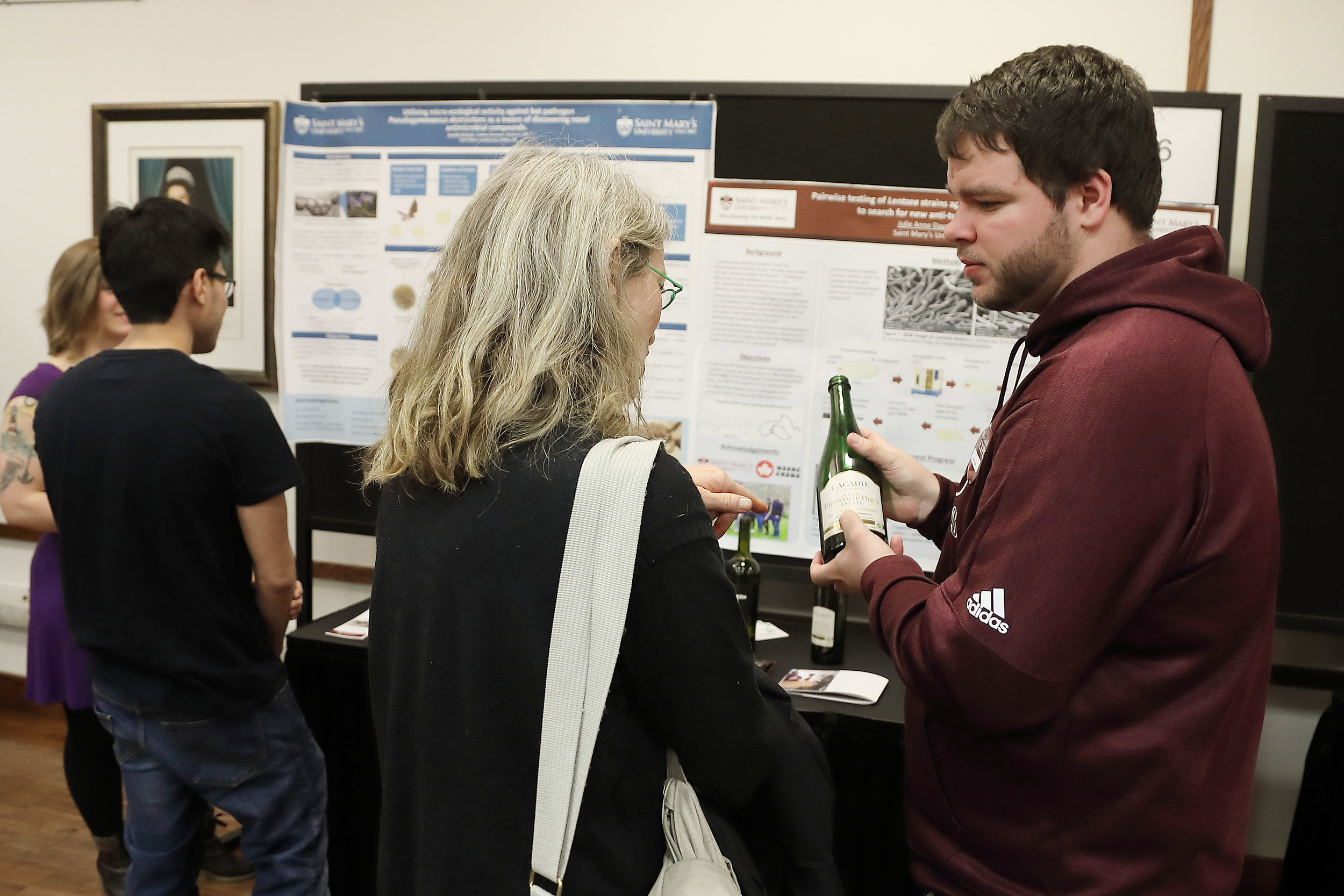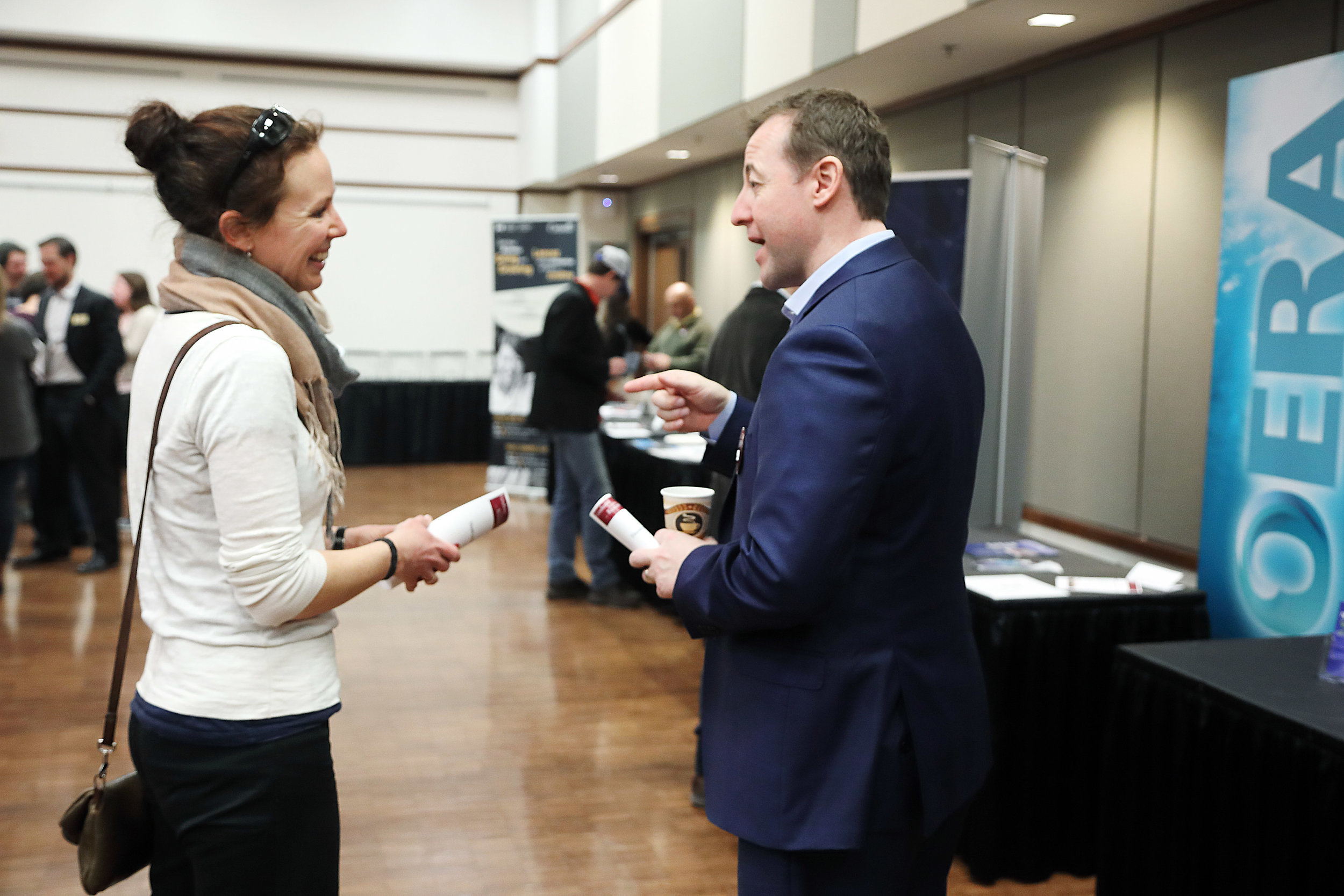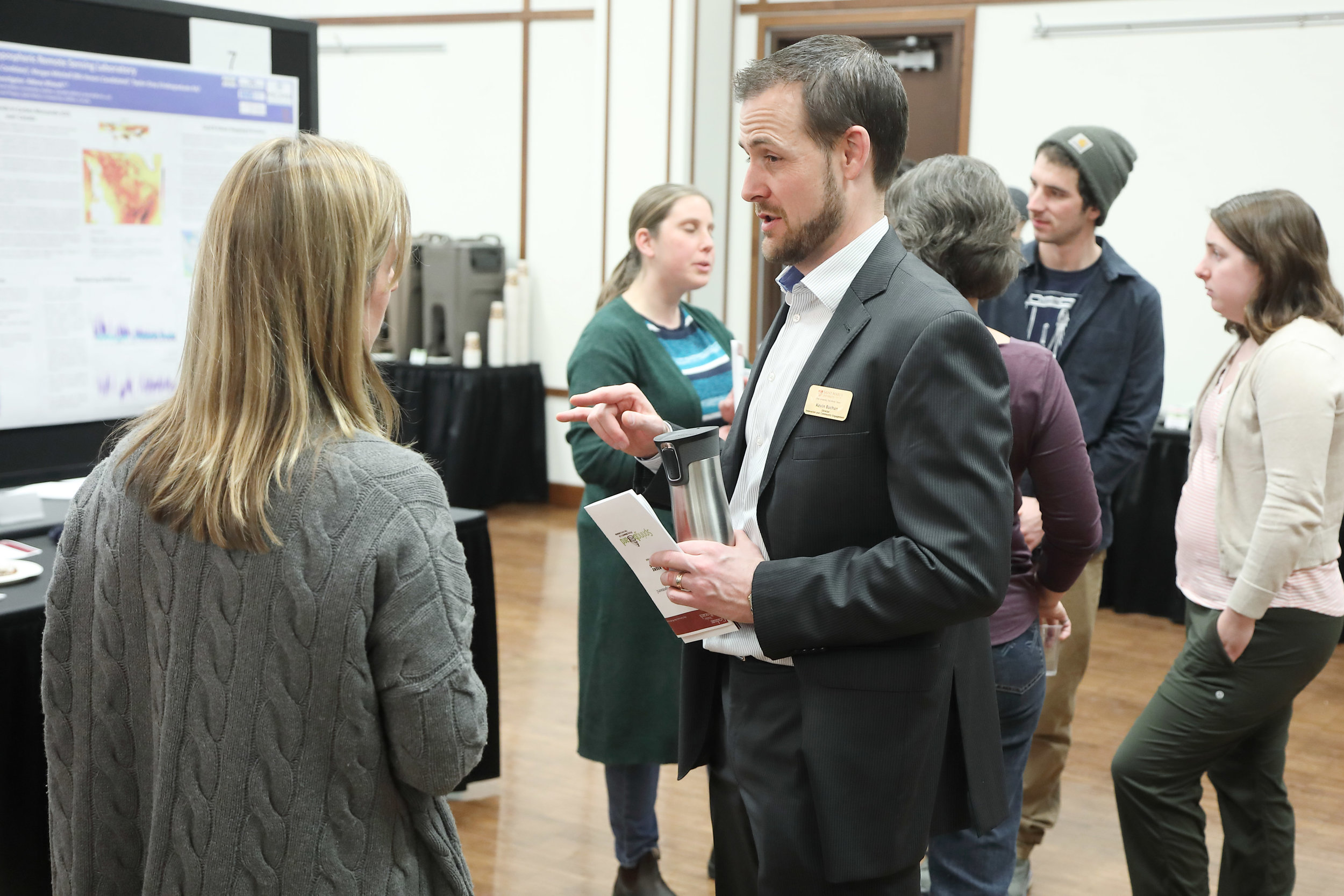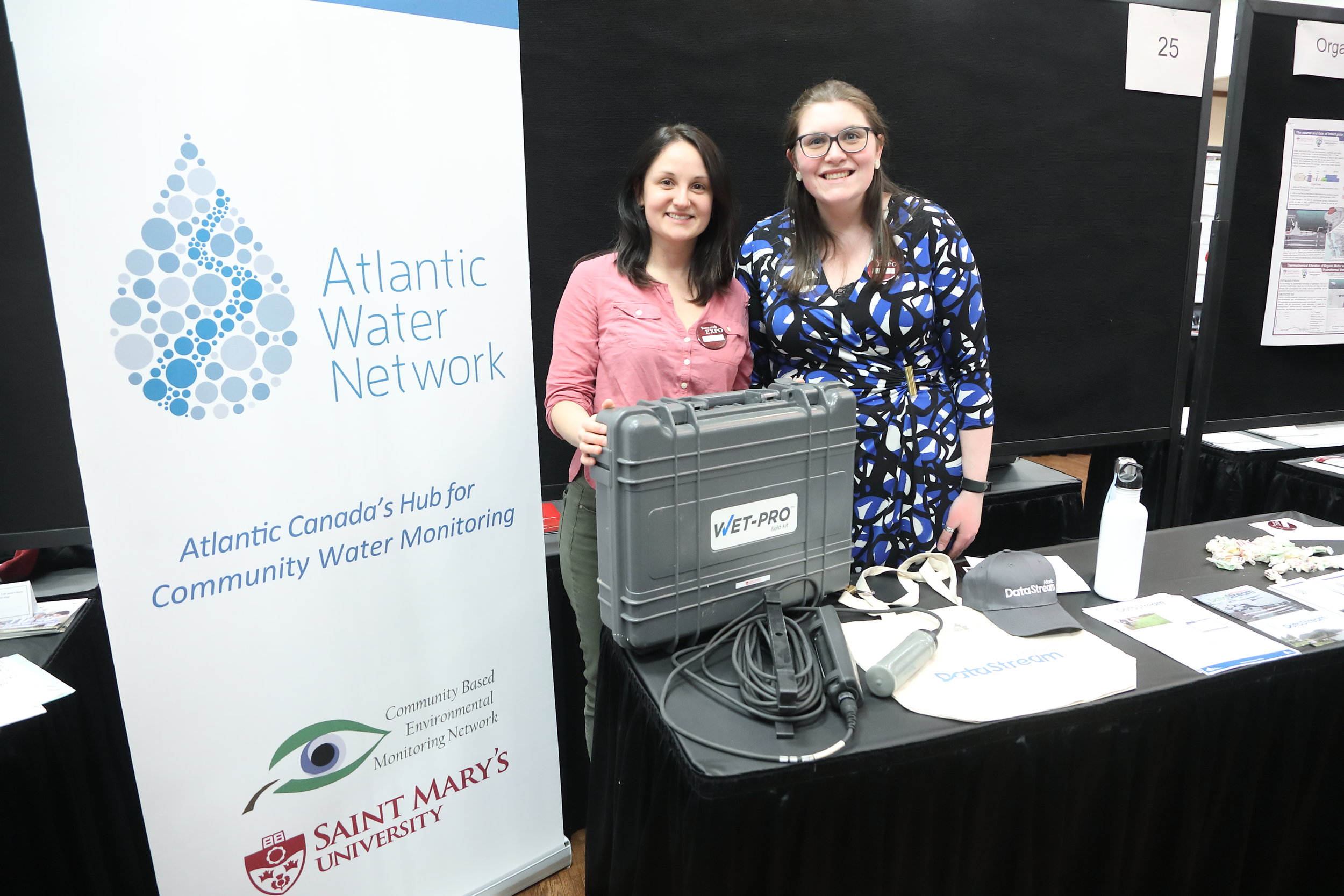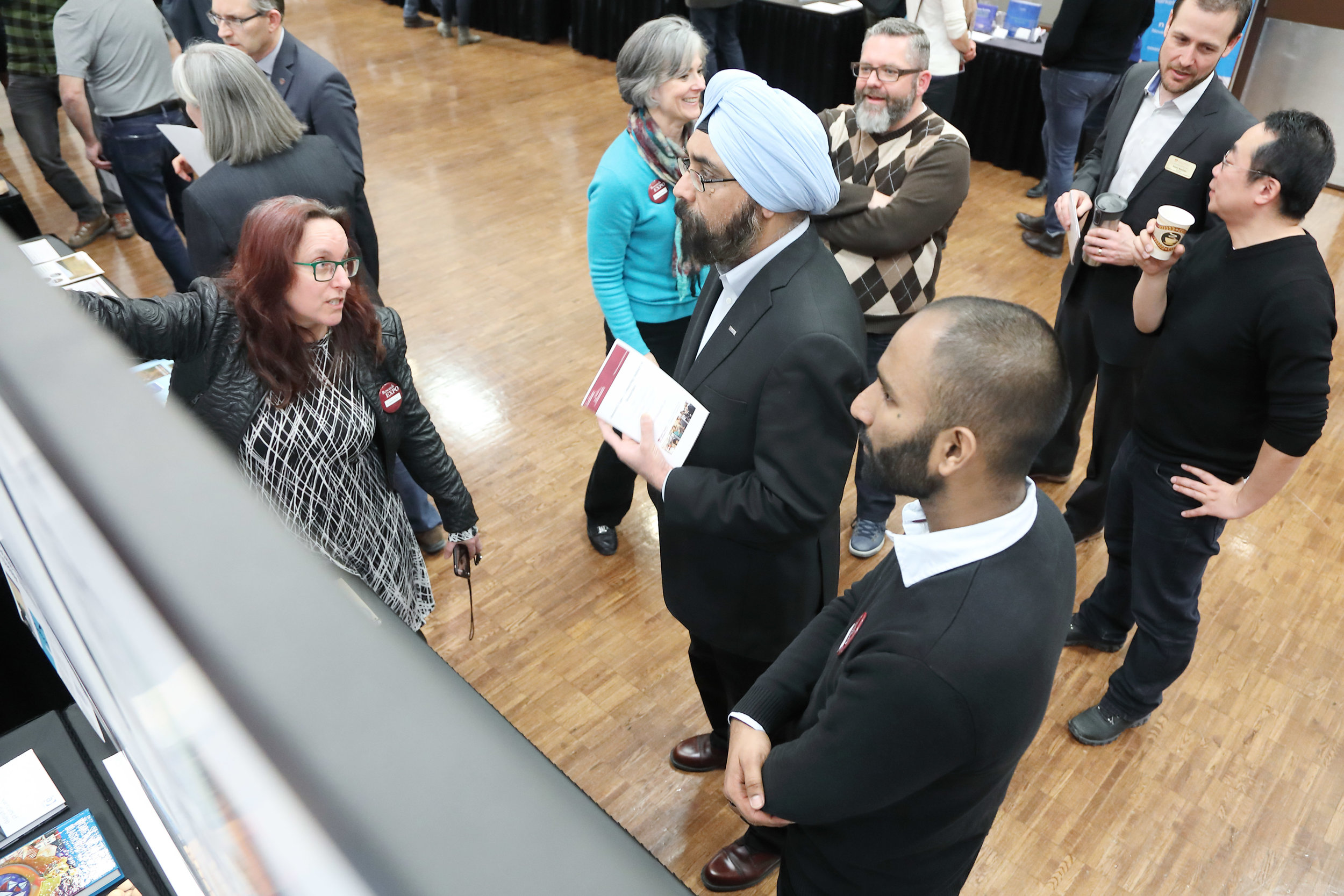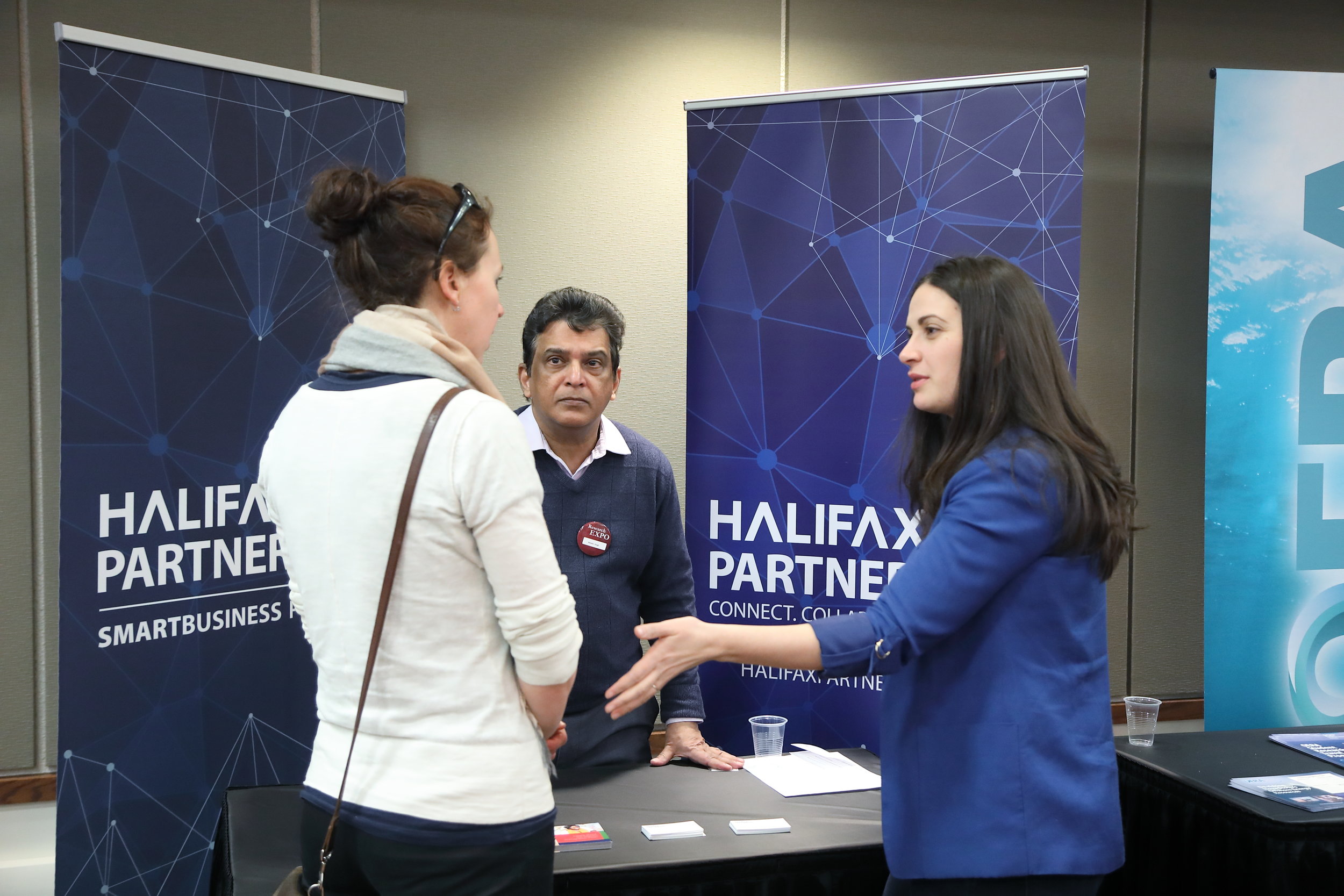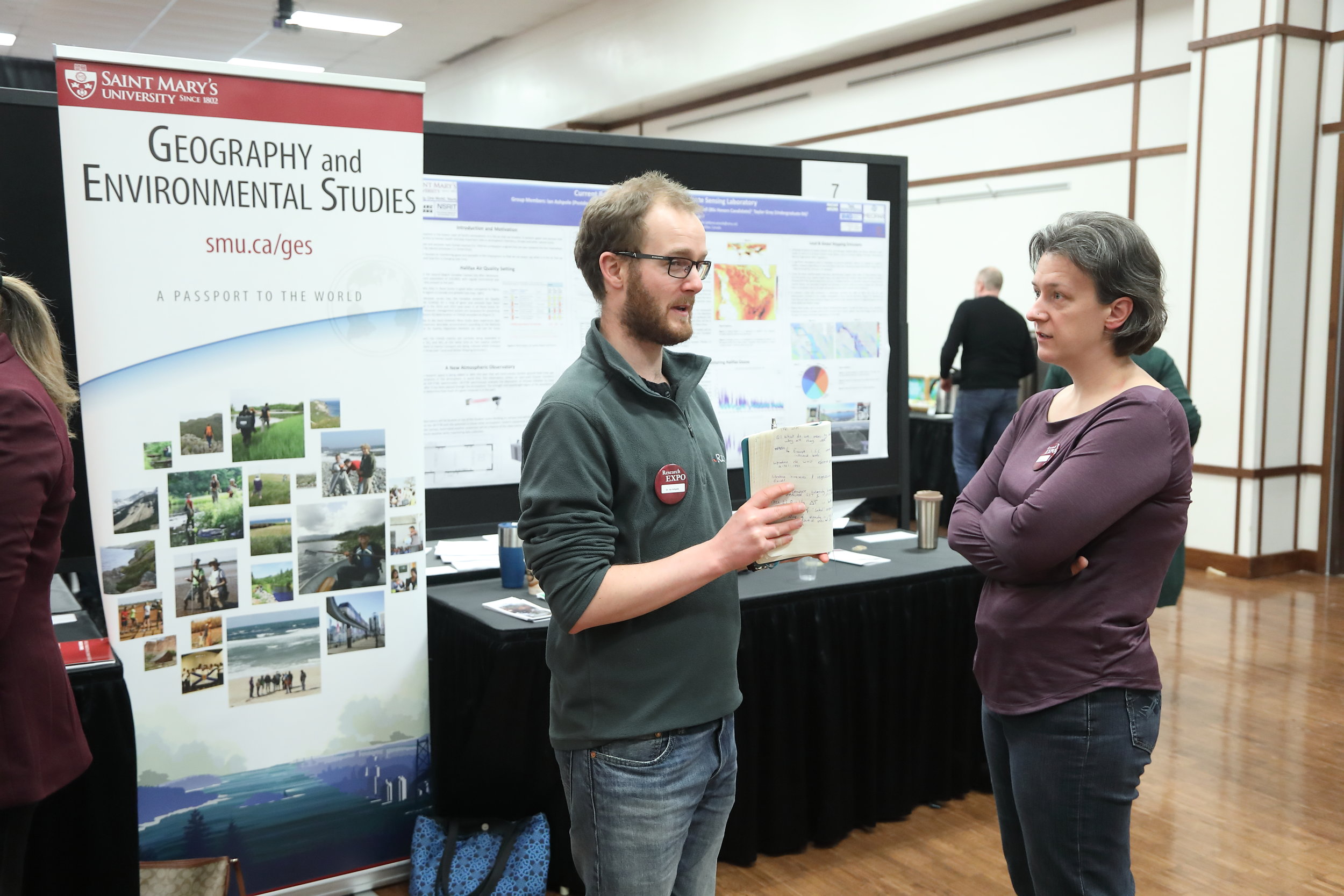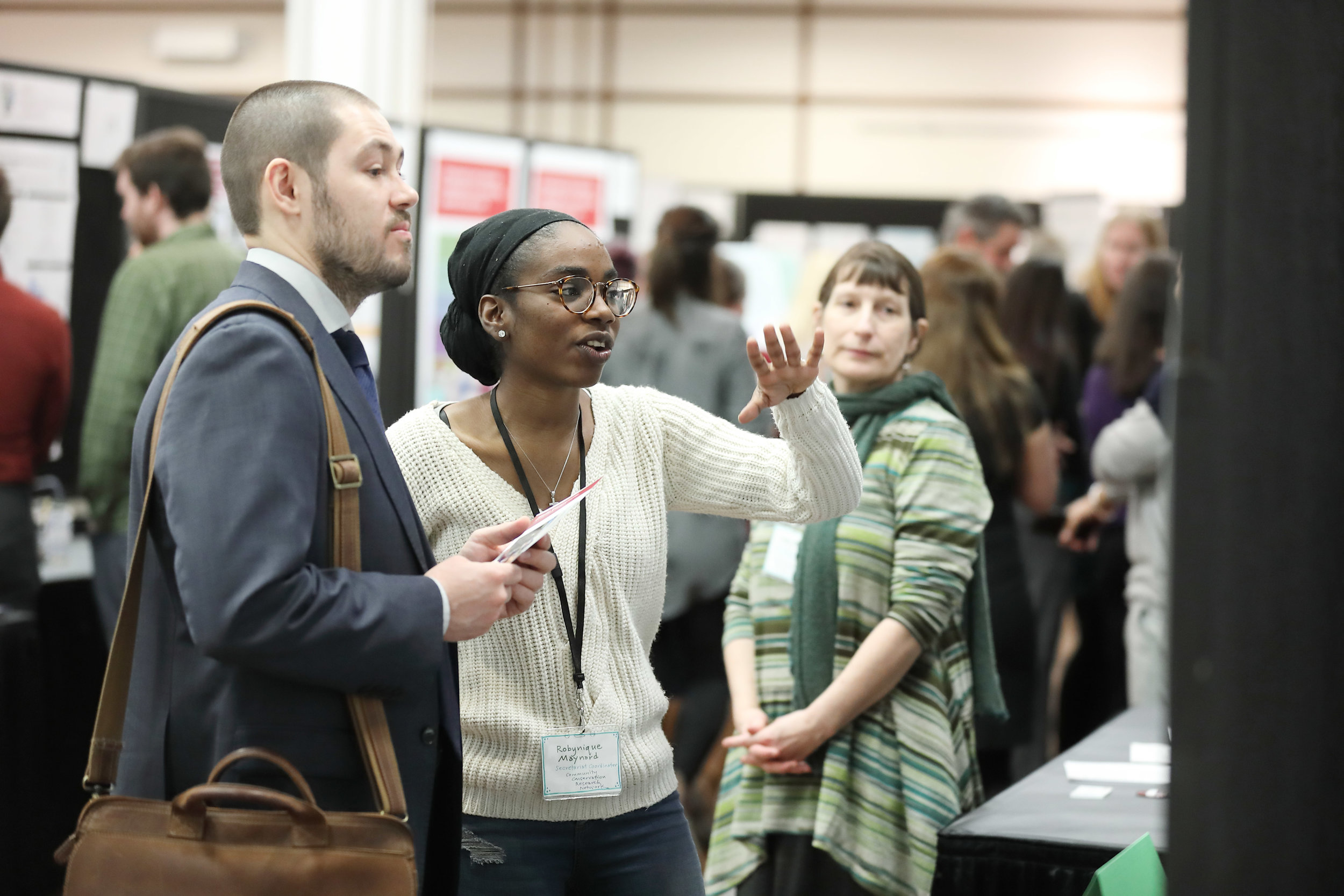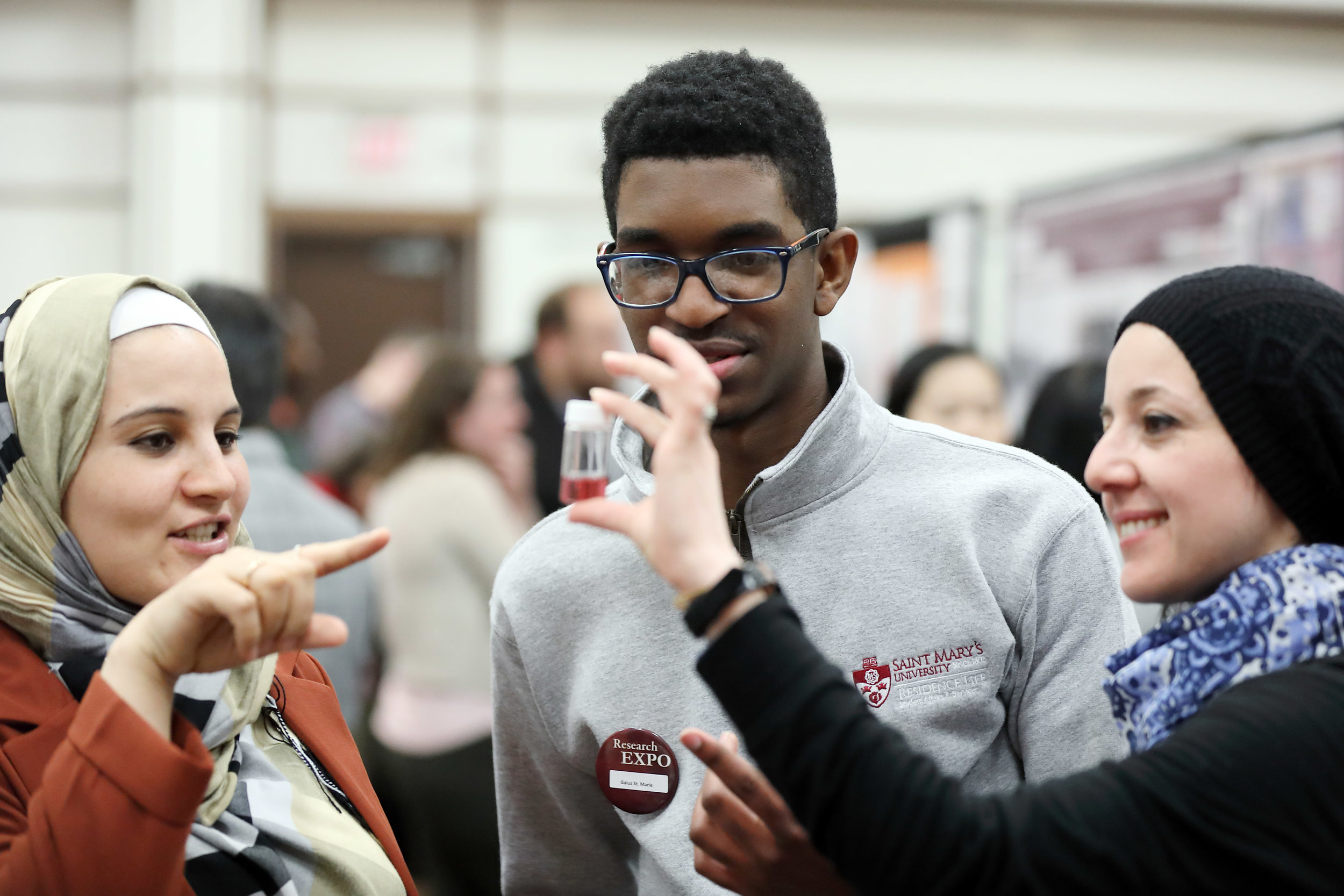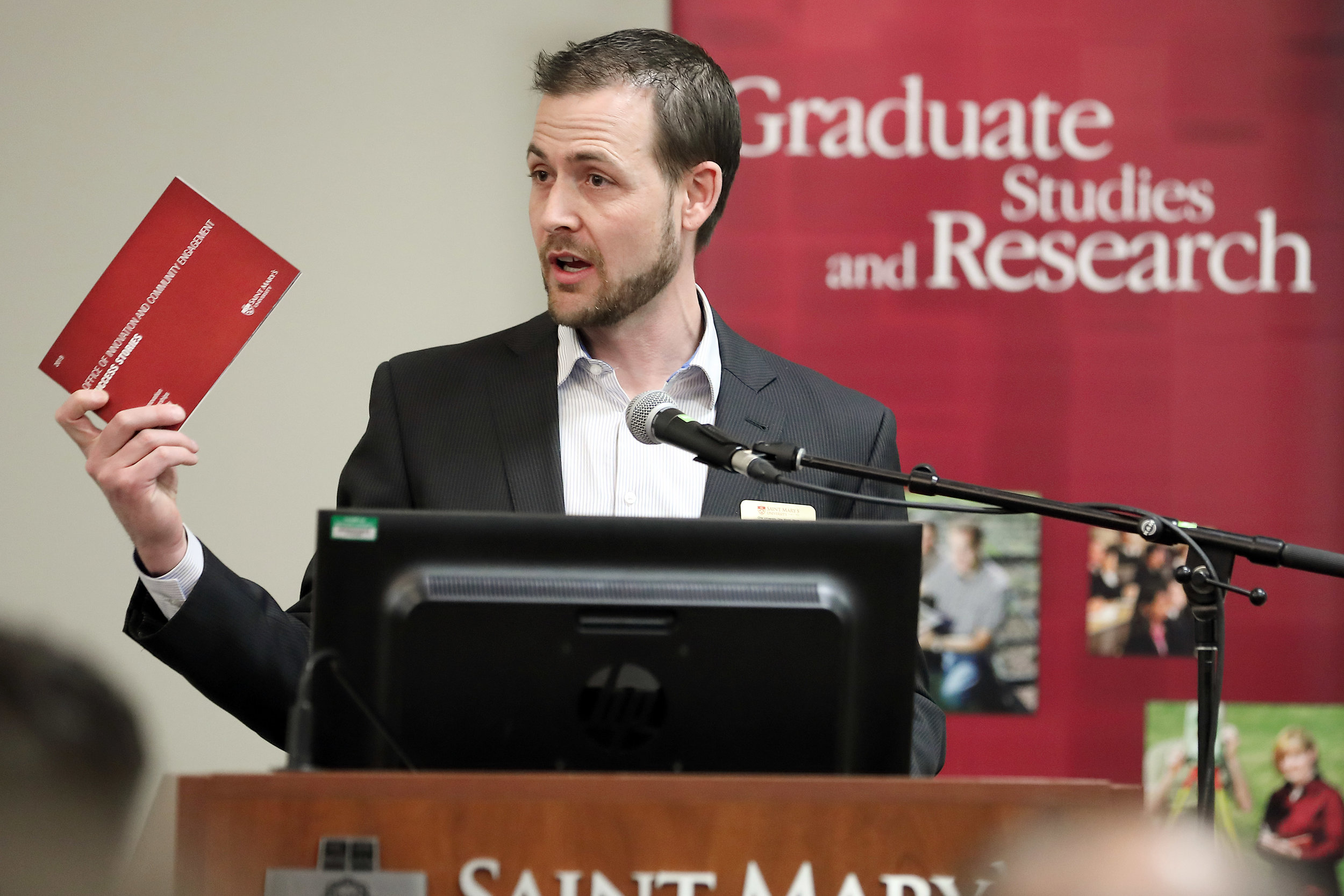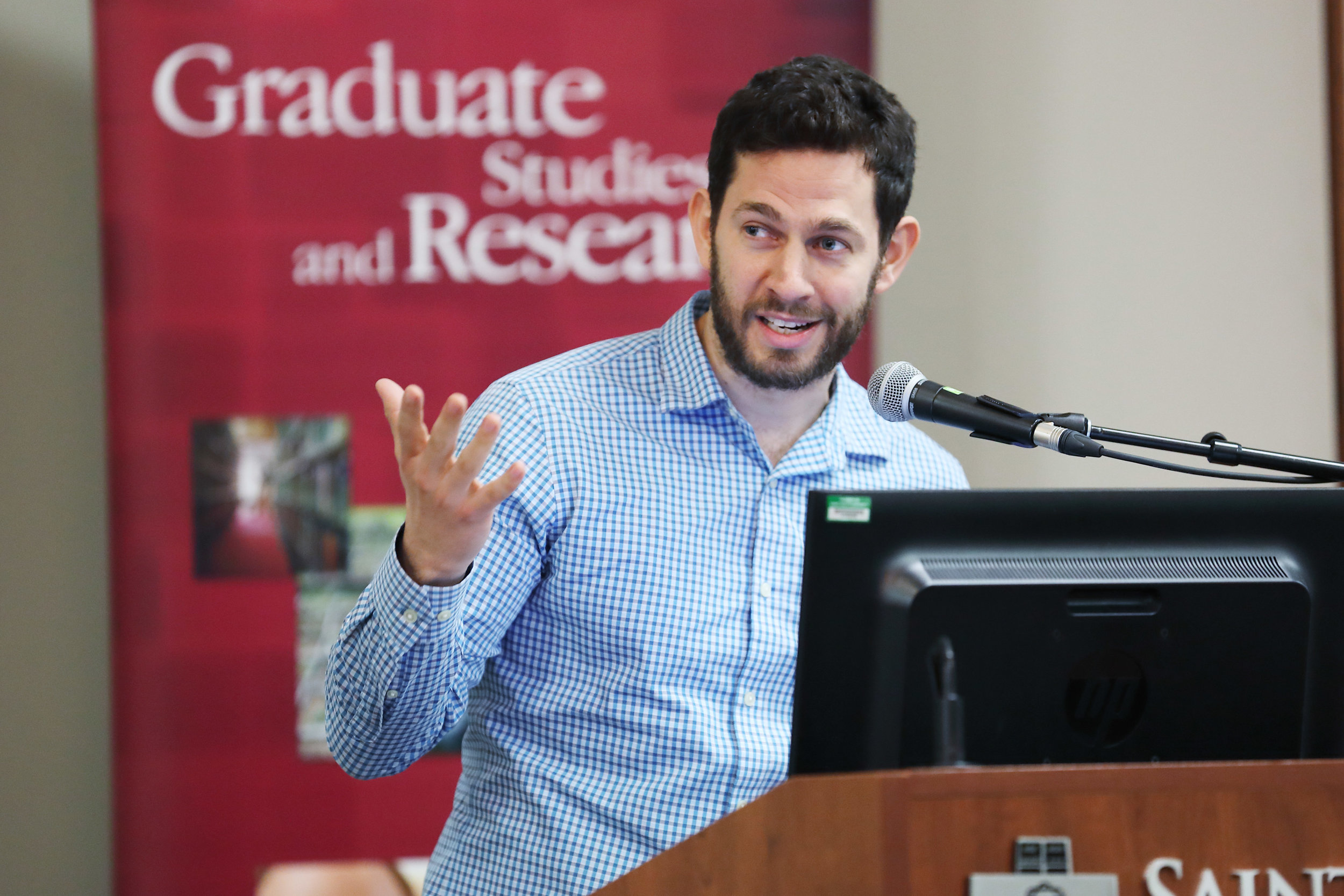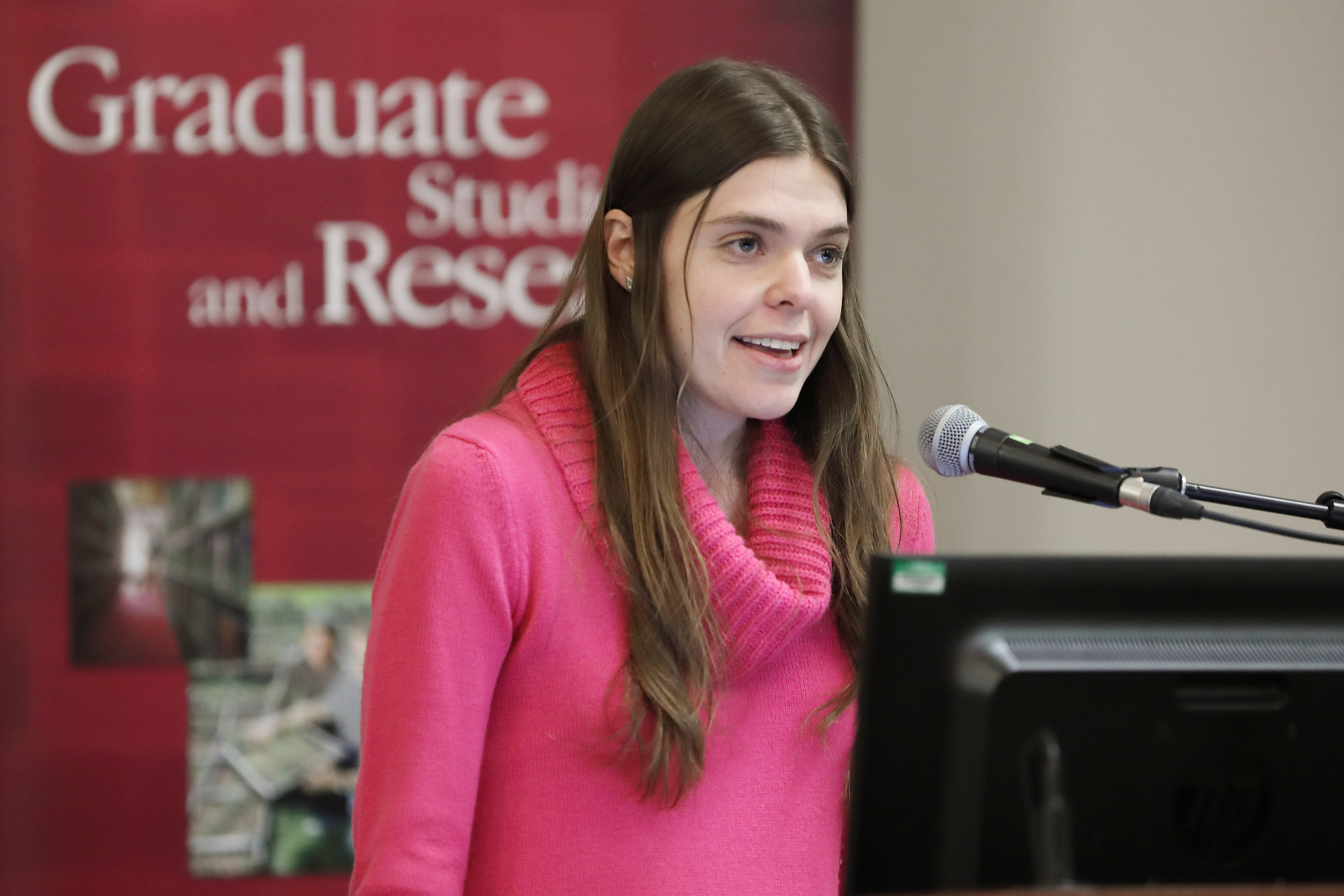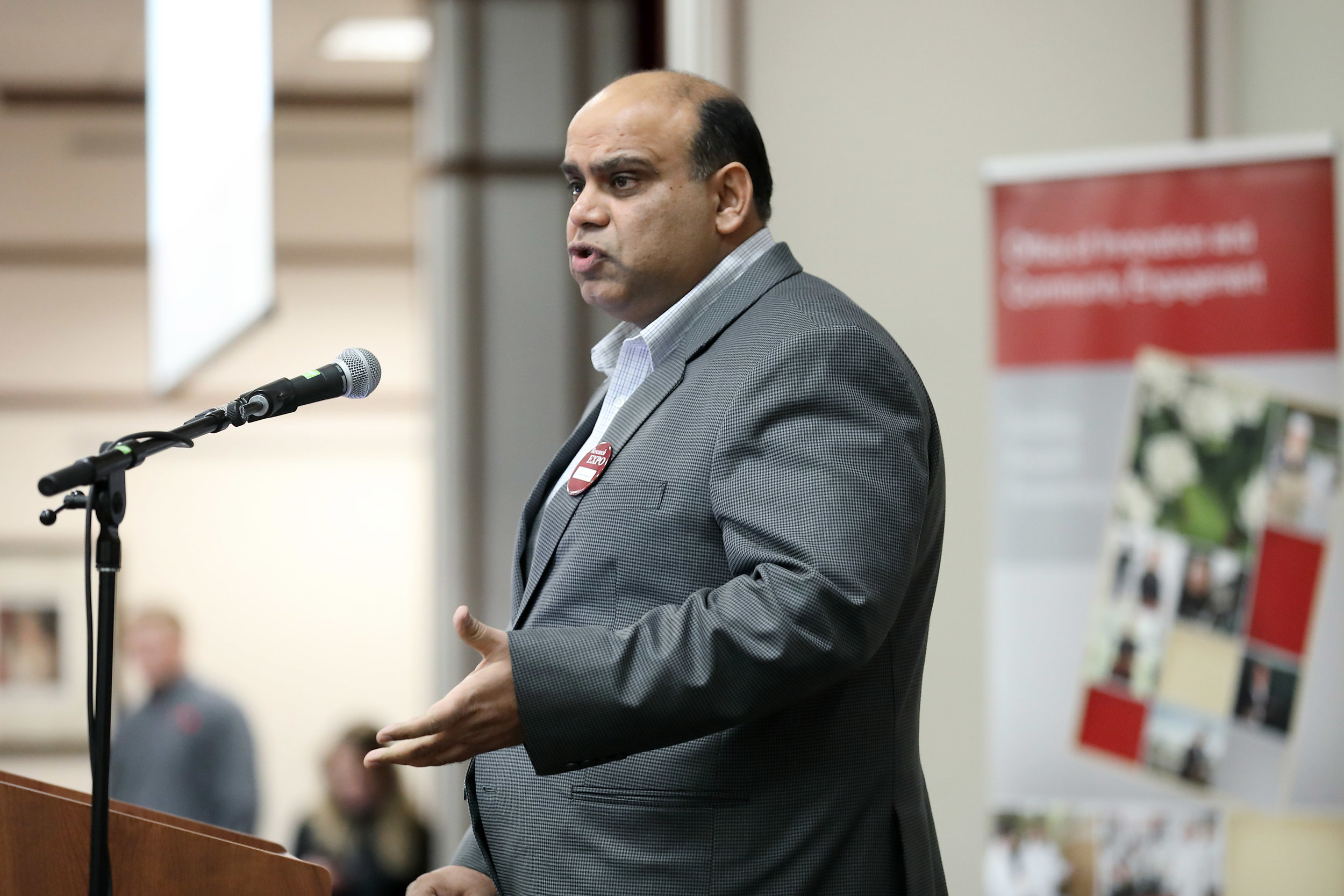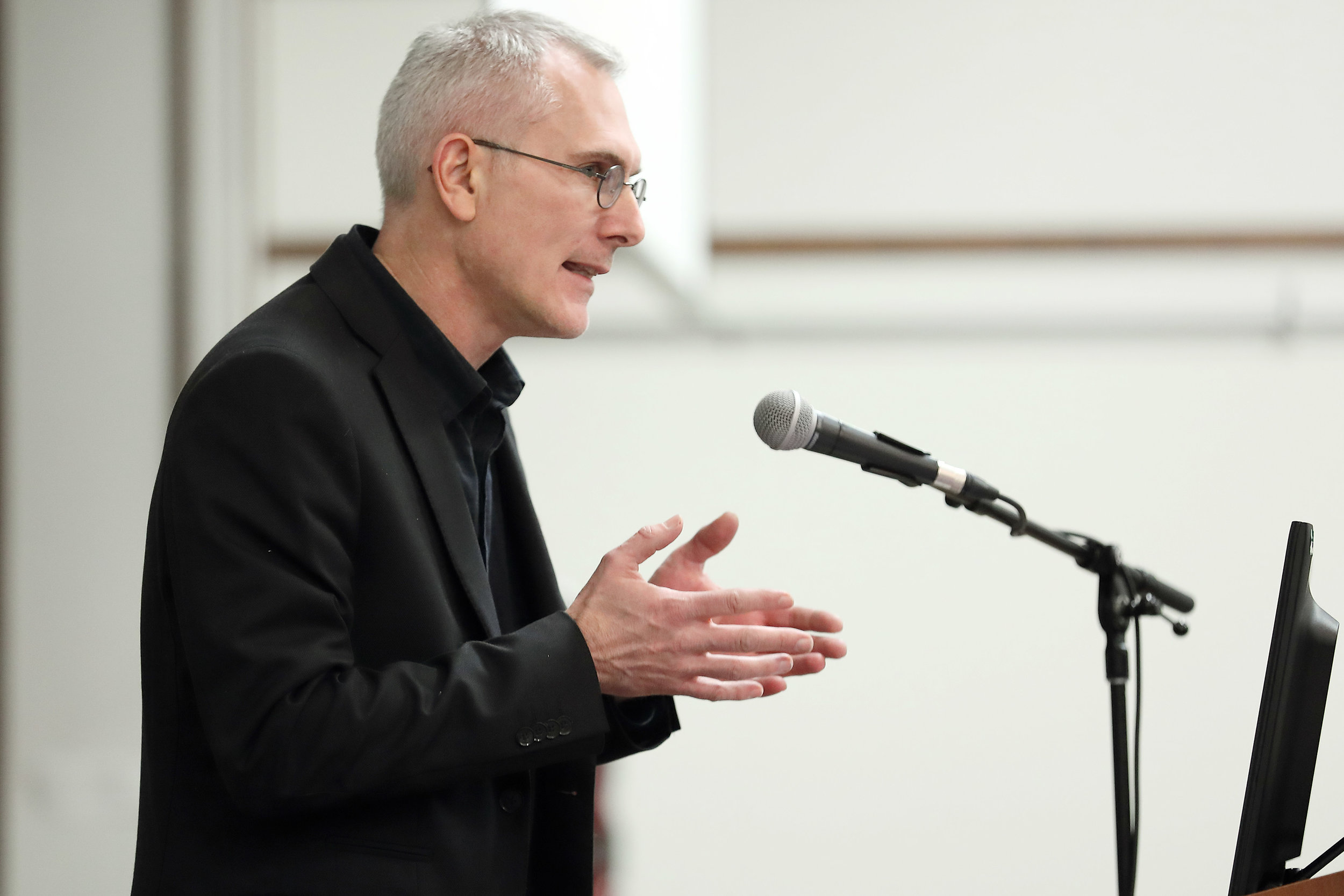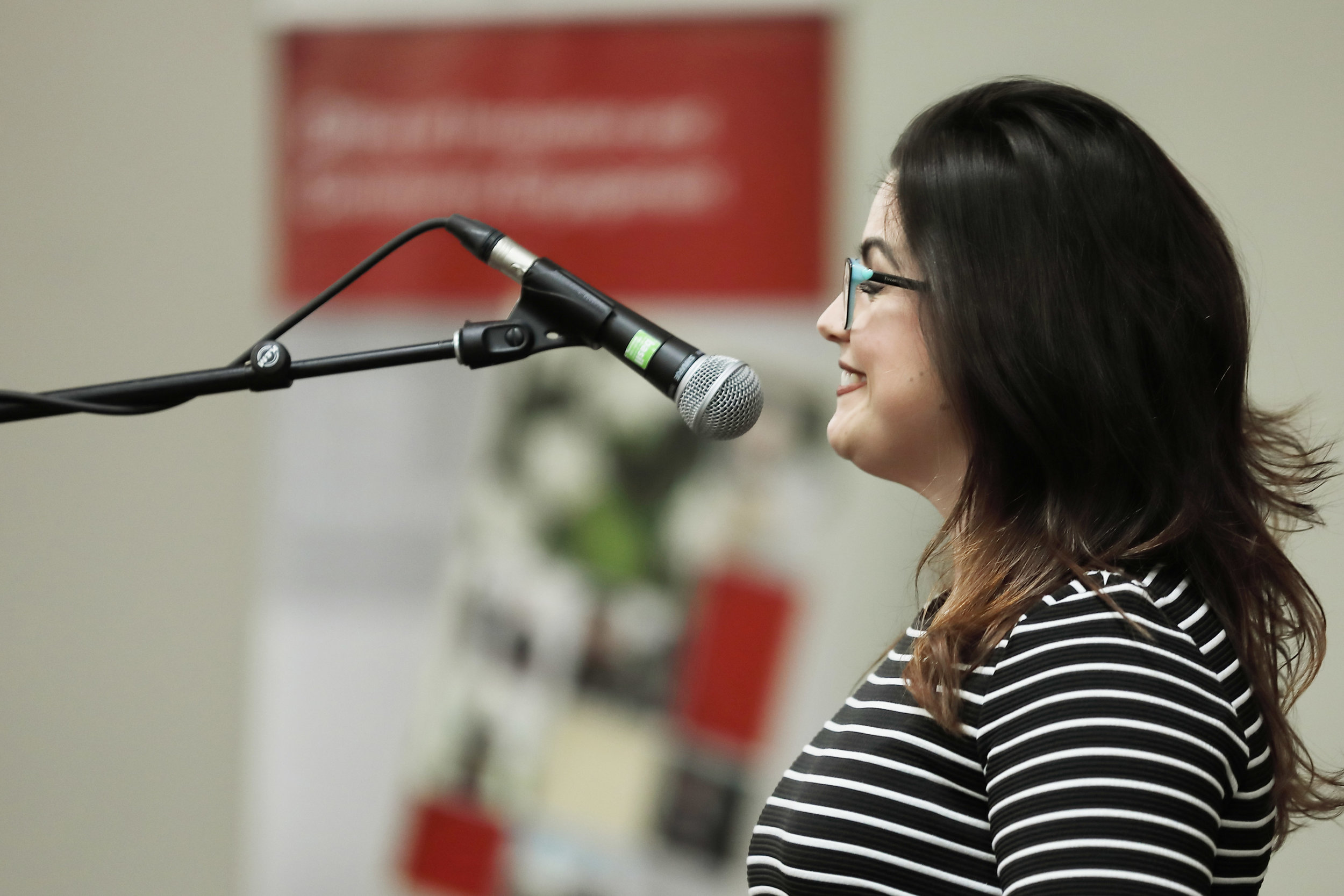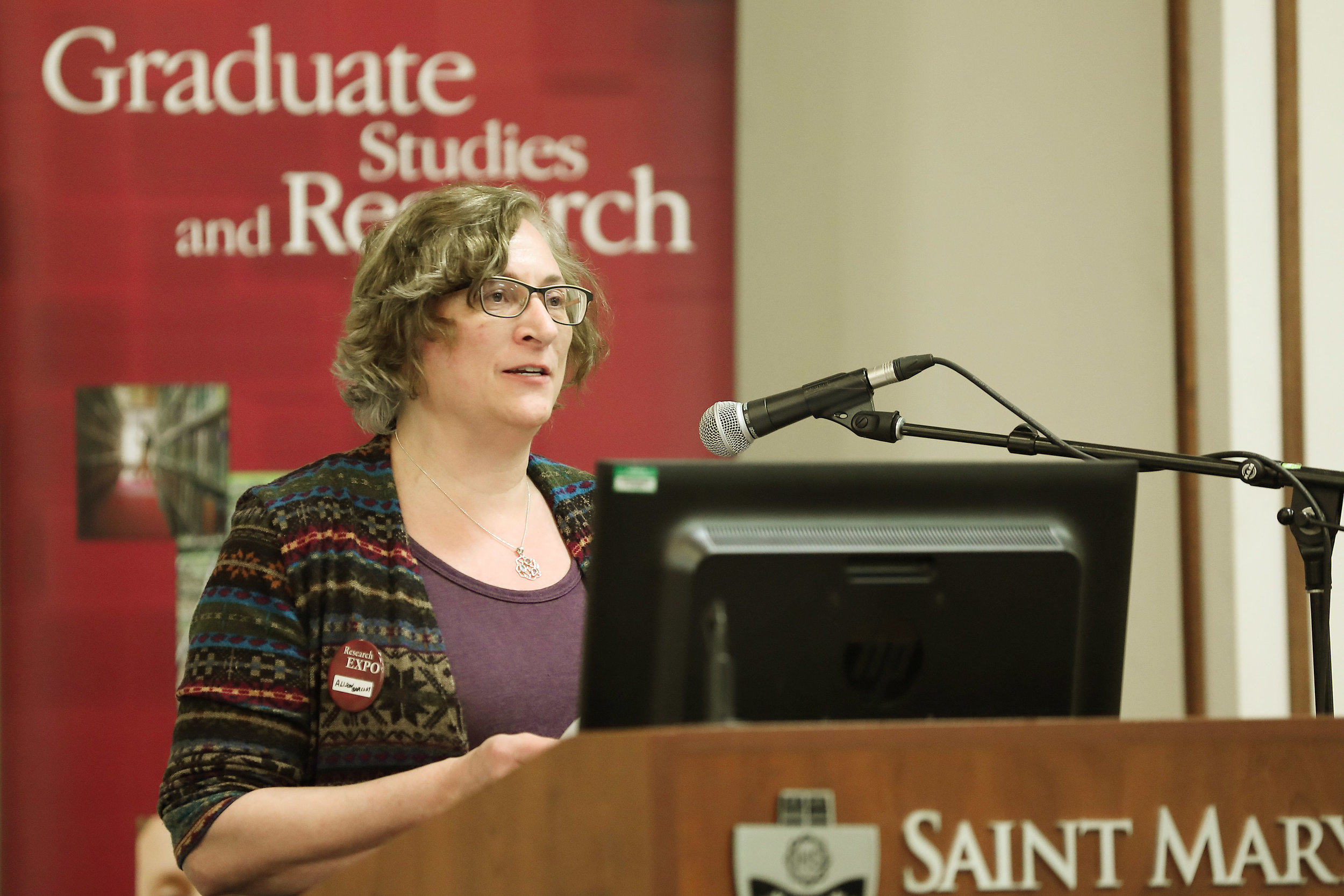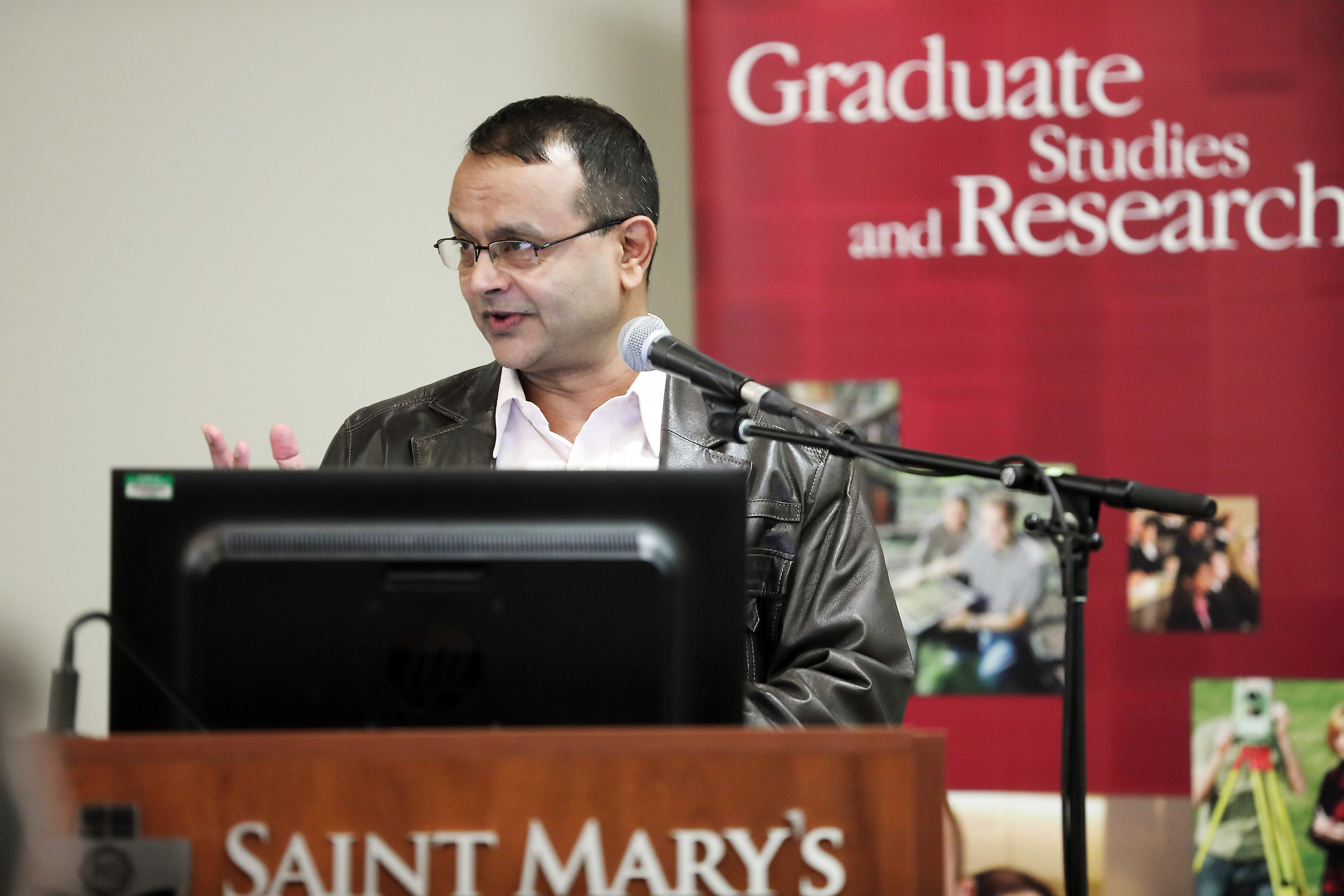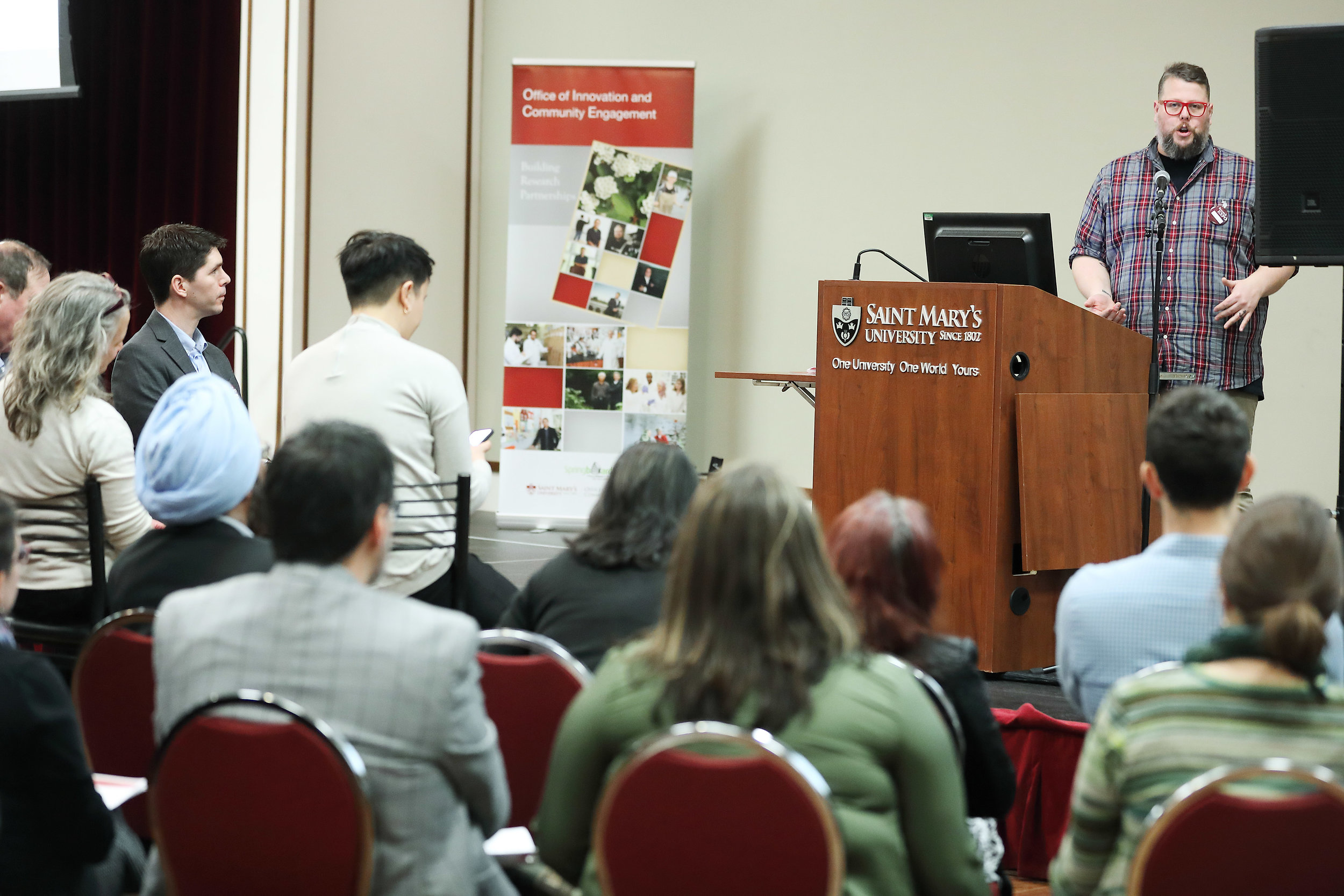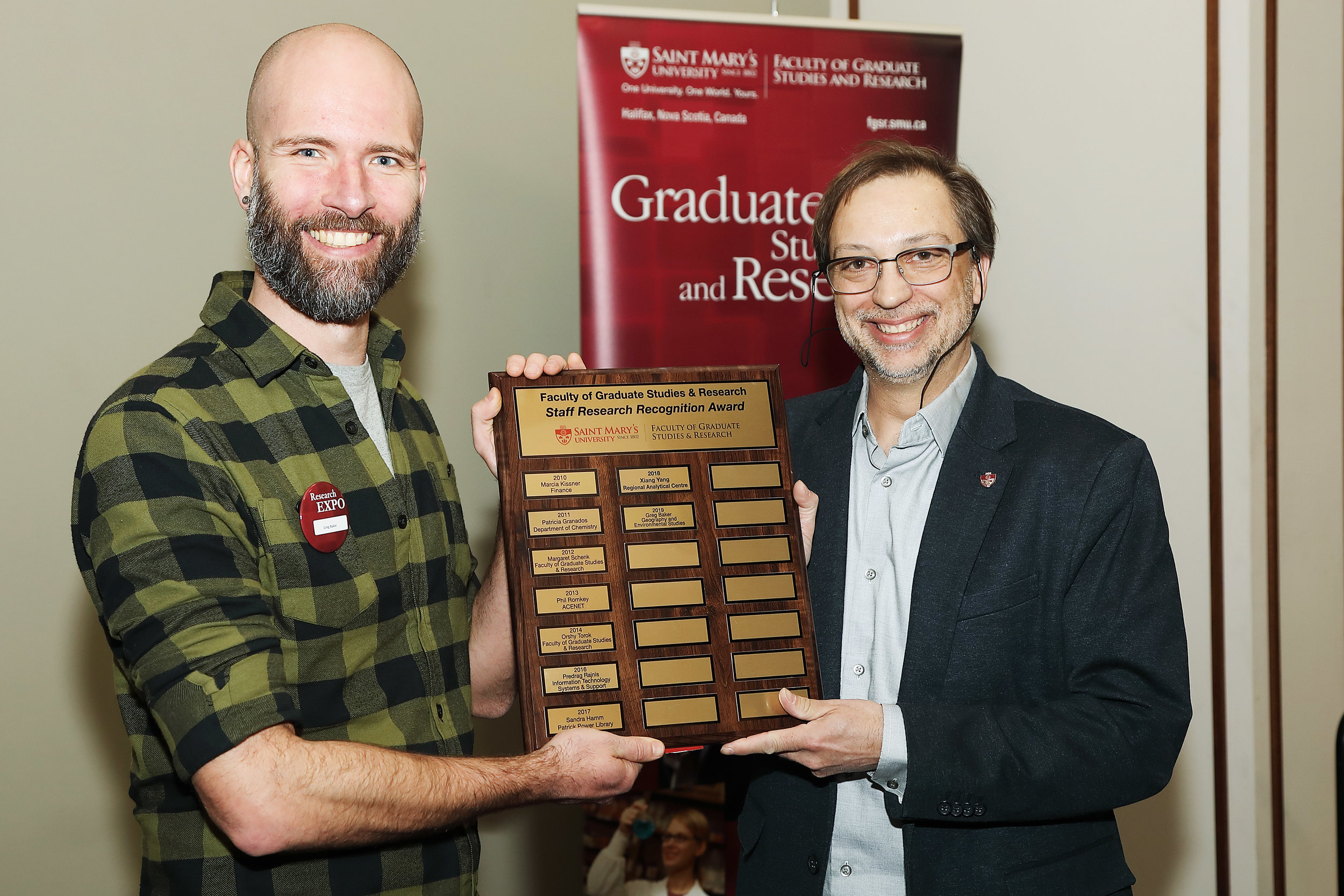 From ancient Greek pottery to LGBTQ2I+ inclusion among men's ice hockey athletes, innovation and discovery took centre stage on Friday, March 1, at the 2019 Saint Mary's University Research Expo.
Research topics covered a wide range of disciplines in business, the arts and humanities, and science including:
· the importance of prototype design in successful crowdfunding;
· the search for life in hot places below the seafloor;
· city-slicking birds: a look at the urban European Starling;
· mapping impact through the United Nations Sustainable Development Goals;
· and a glimpse into the world of computing and data analytics.
"The research expo provides a unique opportunity to get a snapshot of just some of the exciting research underway at our university, with a chance to talk directly with professors and graduate students, or listen to short research pitches," said Adam Sarty, associate vice-president, Research and dean of the Faculty of Graduate Studies and Research.
The expo also coincided with the release of a report from the Office of Innovation and Community Engagement (OICE), featuring researchers across Saint Mary's University and their partners.
The OICE is the initial point of contact for faculty members and external parties wishing to develop research relationships, collaborations and contracts, and for the transfer of technology and knowledge arising from the research activities at Saint Mary's.
To learn more about the expo visit http://www.smu.ca/research/research-expo.html.