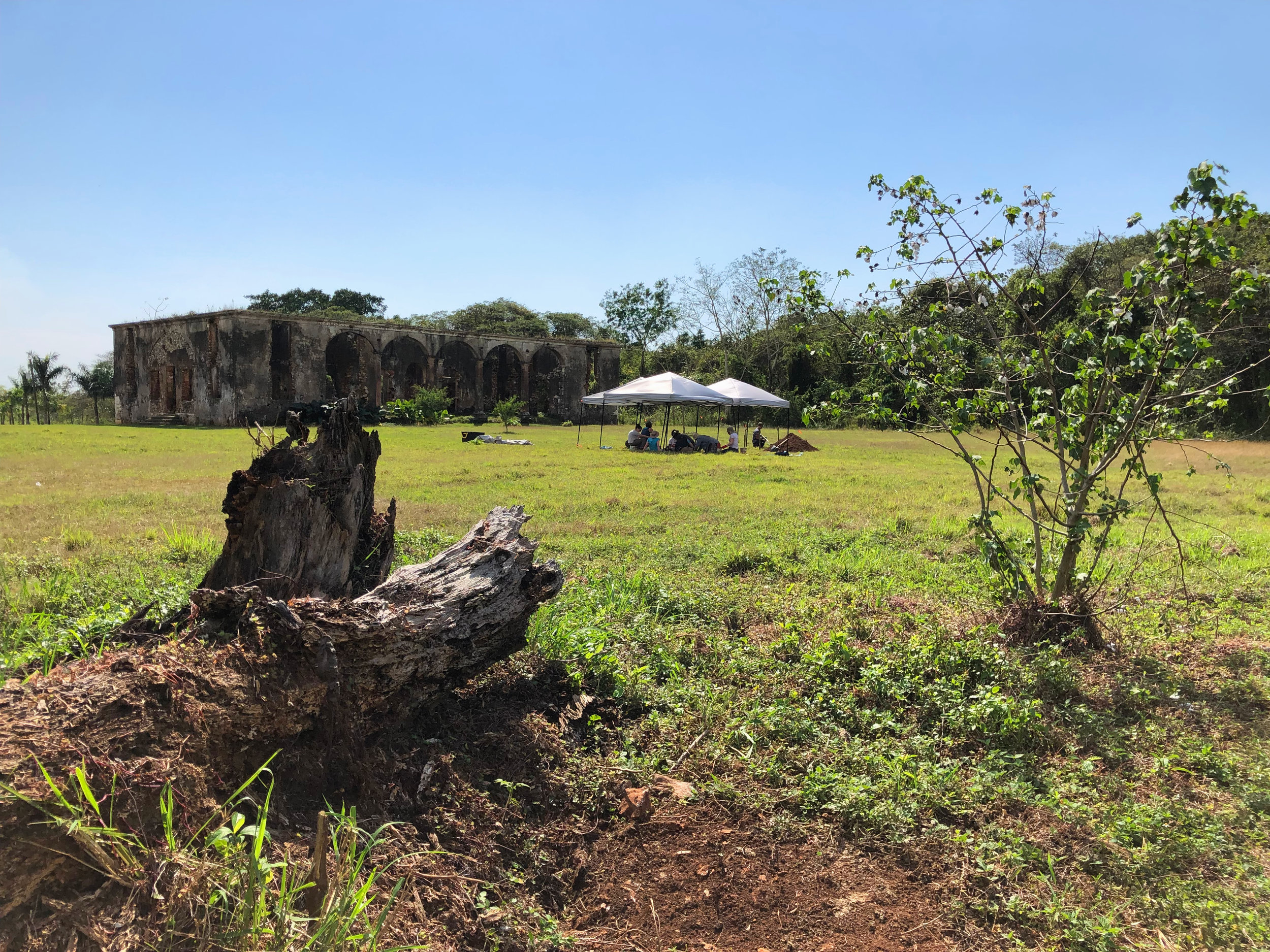 Thanks to the Open Archaeology initiative at Saint Mary's, a small group of amateur archaeologists were able to dig into their passion and uncover history as part of an ongoing archaeological project in Cuba.
For the past two years, the anthropology department has led student field-school teams to Cuba as part of a partnership between Saint Mary's University, Havana's Cabinet of Archaeology and the College of San Geronimo, but this is the first time a group of non-students made the trip.
"Many of our digs happen in the public eye and generate a lot of interest," says Dr. Jonathan Fowler, associate professor of Anthropology at Saint Mary's. "Open Archaeology invites those who have always wanted to learn more about archaeology to join our team of researchers through short, practical, non-credit courses."
"We partner with members of local and descendant communities to identify research questions, and then we direct our expertise and technologies to answering these questions collaboratively with public surveys and archaeological excavations," he adds.
Beginning with a pilot project in May 2016, Open Archaeology teams have conducted archaeological fieldwork at Lunenburg, Grand-Pré, Shubenacadie, and Halifax. The latest two-week expedition to Cuba was the most ambitious project to date.
Upon arrival, the ten participants stayed with local families in Havana and learned the culture firsthand. Then it was off to the grounds of Cafetal Angerona, a 19th century slave plantation site in the hot Cuban interior to begin the valuable task of unearthing new finds.
The team worked alongside local Cuban archaeologists and archaeology students on the dig. So far the dig has recovered hundreds of artifacts including remains of buildings that are believed to have once been part of the plantation. While all artifacts recovered during the dig are to remain in Cuba, the program participants help analyze and record the findings in the lab.
Aaron Taylor, one of the leaders of the expeditions, and an archaeological professor at Saint Mary's, noted that the Cuban government has been extremely accommodating. "Saint Mary's has been granted special permission to participate in the dig, and we have been accepted by the local Cuban people. National Cuban newspapers have made note of Saint Mary's work on the dig as well as our collaboration with the local students."
The next trip in the series will occur this coming May. There are twelve spots available for Saint Mary's students and the trip will last three weeks. Interested students should apply as soon as possible: https://smu.ca/academics/departments/cuba-archaeology.html
Learn more:
Saint Mary's archaeological expedition to share the story of people enslaved at coffee plantation in Cuba