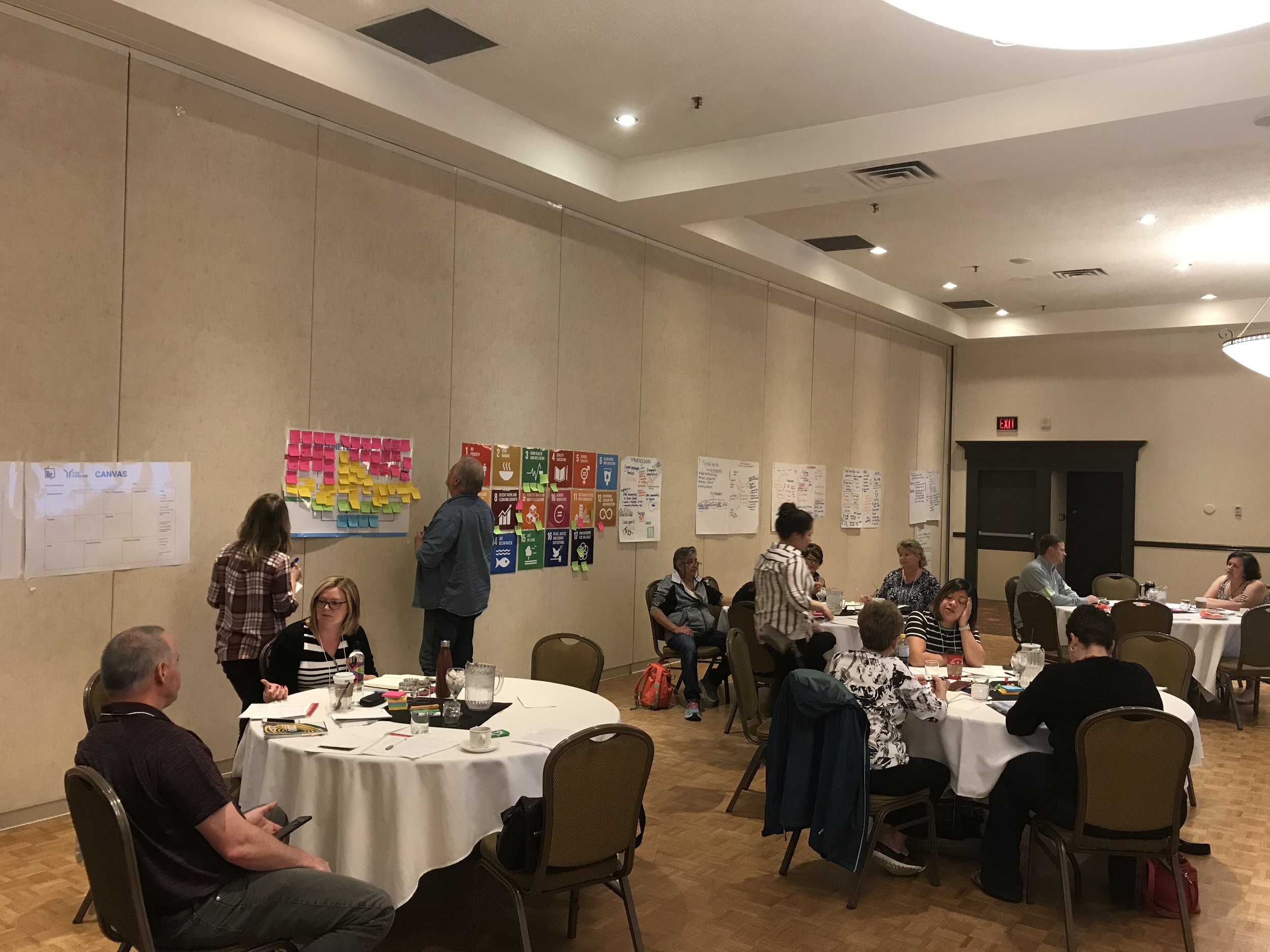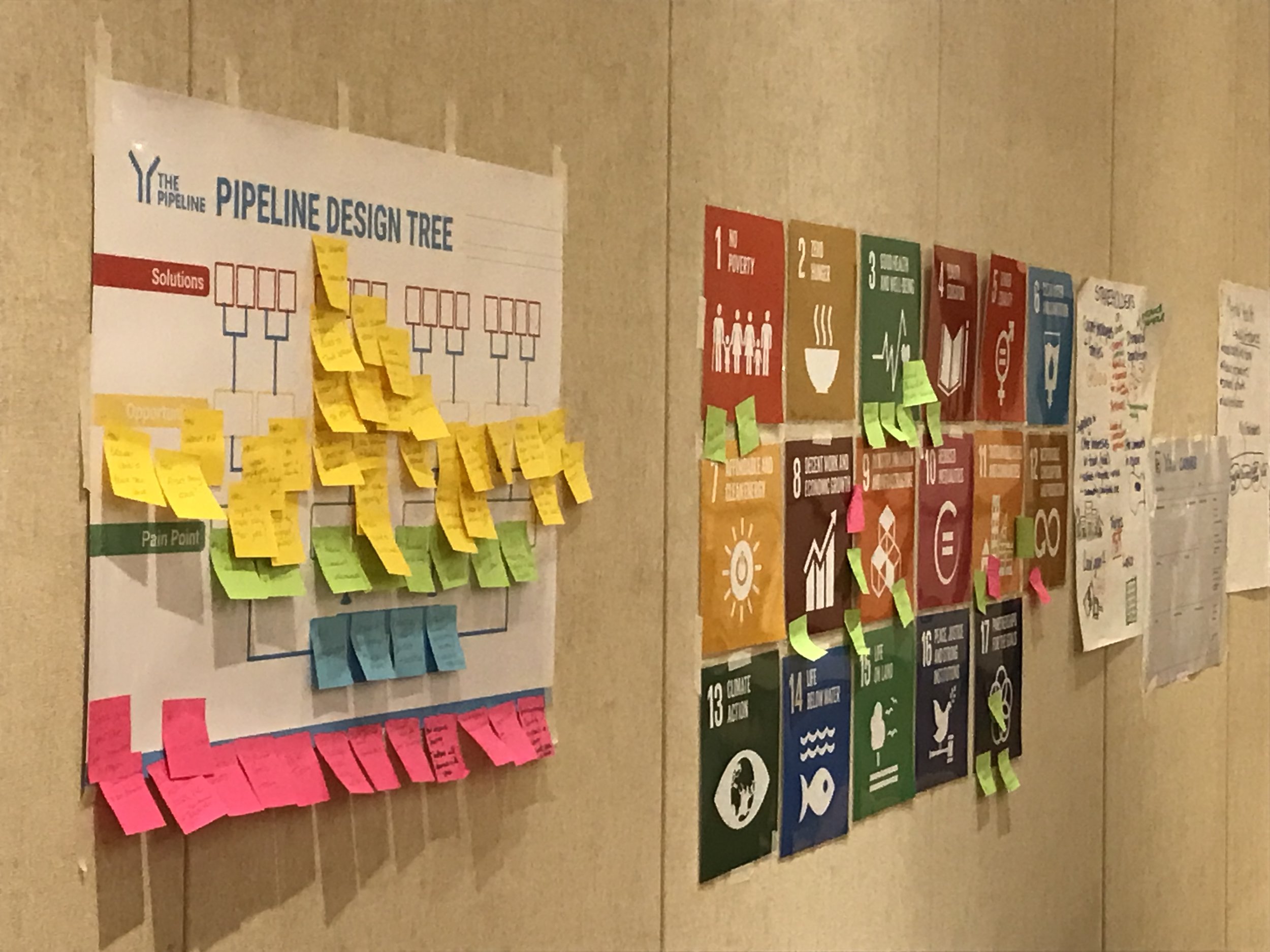 The Saint Mary's University Entrepreneurship Centre (SMUEC) is bringing its entrepreneurial enterprise across Canada, starting in Saskatchewan and the Yukon.
Last month SMUEC team members Mitch Harrison and Jason Turner traveled to Saskatoon to deliver the first installment of The Pipeline's train-the-trainer program.
The Pipeline is SMUEC's social enterprise development service that helps students and community groups conceive and launch sustainable businesses that address community challenges. The program uses the UN's 17 Sustainable Development Goals as a framework for exposing global challenges, and uses social innovation as a stimulus for creating community solutions.
A total of 17 participants from Saskatchewan and Manitoba participated, representing organizations including the Saskatchewan Economic Development Alliance, Women Entrepreneurs of Saskatchewan, the National Aboriginal Council Corporations Association and numerous chapters from Community Futures Canada.
Participants walked away with a toolkit of processes, methodologies and activities as well as a certification that will enable them to facilitate Pipeline training in their communities.
The Saint Mary's University Entrepreneurship Centre will continue to work with each organization as they begin to facilitate Pipeline training and support the development of social enterprises in their region.
The next Train-The-Trainer session is scheduled for early September, when the team will travell to Whitehorse to work with members of the Entrepreneurship and Community Innovation department at Yukon College.
For more information, please contact mitch.harrison@smu.ca.