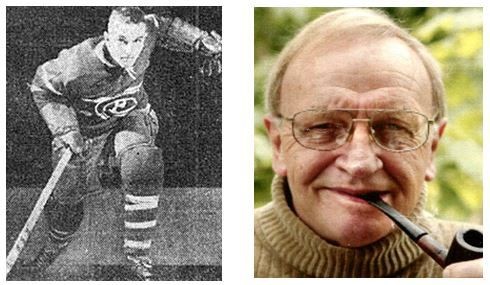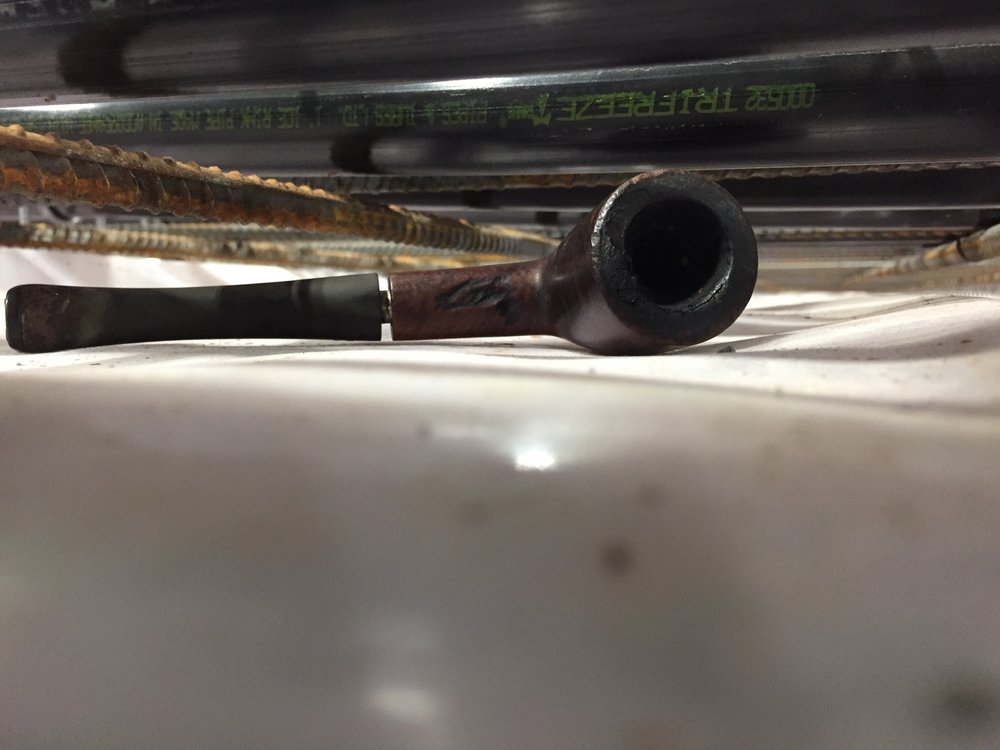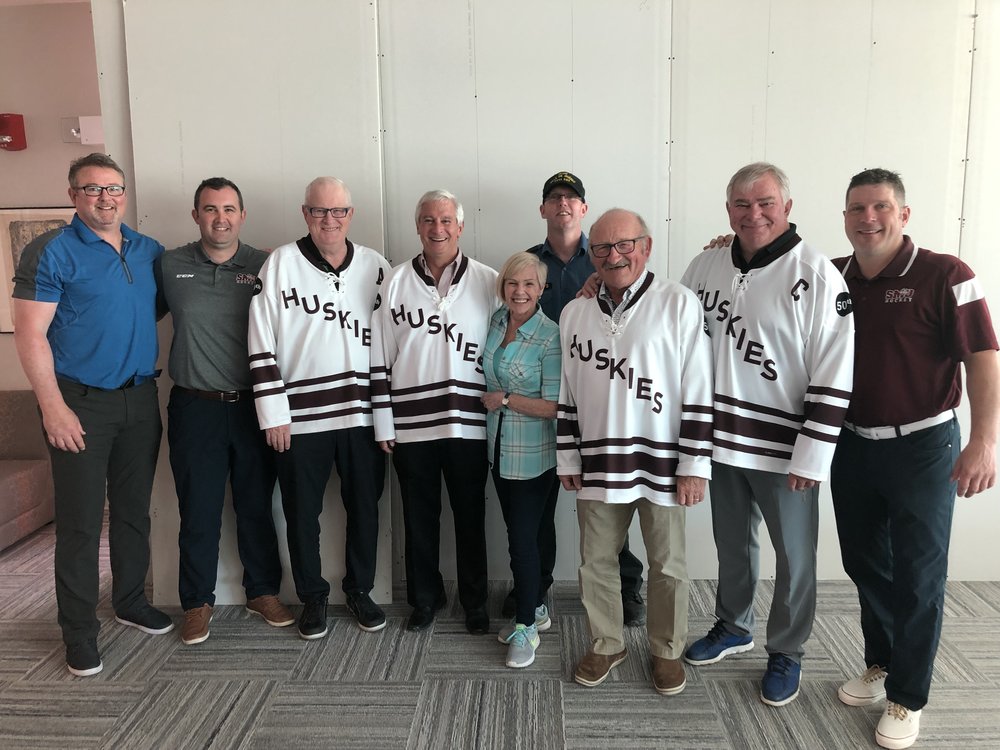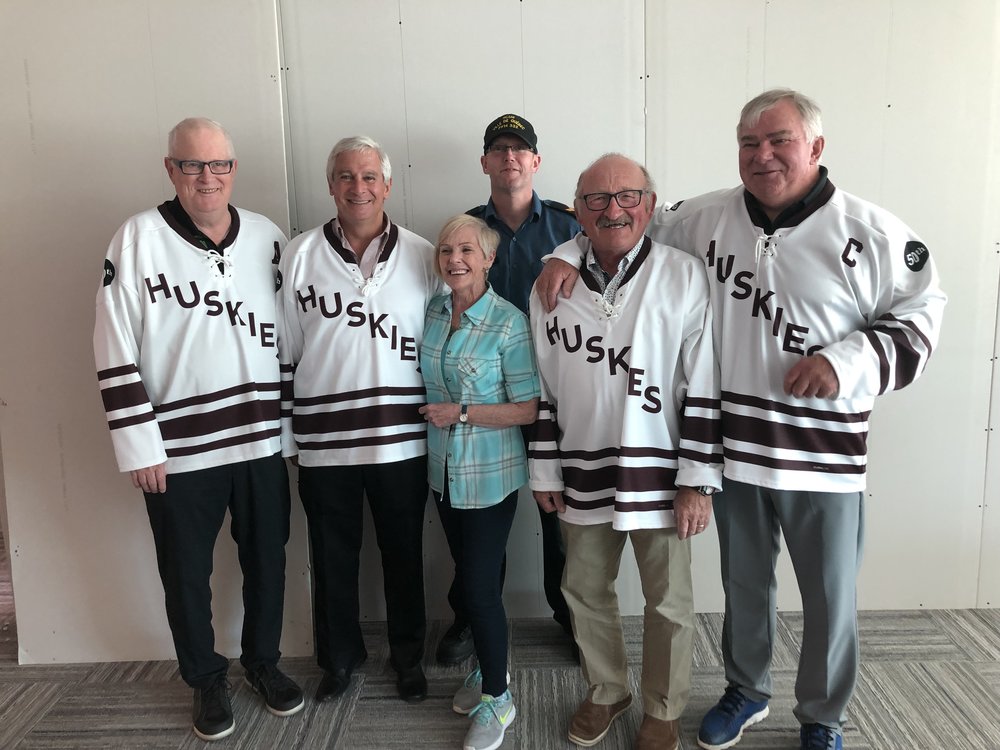 A piece of Saint Mary's hockey history now lays at the heart of The Dauphinee Centre.
In a ceremony this summer the iconic smoking pipe of the late Bob Boucher was laid at centre ice, connecting Saint Mary's storied hockey past with the future of the sport at The Dauphinee Centre. Bob was rarely seen without his smoking pipe, which became a symbol of the well-loved coach and the tradition of excellence he brought to the university's hockey program.
An inductee of the Saint Mary's University Sport Hall of Fame in 1998, Bob Boucher was the coach of the Saint Mary's men's hockey team for 13 years. During this time, he compiled an astounding record of 231 wins, 33 losses and four ties and led the Huskies to the national championship game in four consecutive seasons from 1970 to 1973. He also coached the Dartmouth Moosehead Mounties who won the Hardy Cup national championship.
Bob came from an illustrious hockey family with connections to numerous NHL teams. A star junior player with the Montreal Junior Canadiens when they won the Memorial Cup in 1957, and with the Toronto Saint Michael's, an eye injury precluded his promising NHL career. Nevertheless, Bob went on to play senior and semi-professional hockey in Europe and the USA before being joining the Saint Mary's community.
He revived hockey at Saint Mary's, and also started the Saint Mary's Hockey Camp of Champions, a summer program for minor hockey players. He left Saint Mary's in 1980 for the NHL's Philadelphia Flyers to be an assistant coach to his former teammate, Hockey Hall of Famer Pat Quinn.
"Sharing the rich hockey history and sports tradition of Saint Mary's makes a difference to our student-athletes," said women's hockey coach Chris Larade. "Ceremonies like today for Bob, honouring his contributions to hockey and the Saint Mary's community, show our student-athletes the lasting impacts that we have as a team on our community."
The recognition meant a lot to Anne Boucher and her son Robert. Anne is a former figure skating coach who worked out of the Alumni Arena. It was here that she met her husband, Bob Boucher.
"A lot of memories came flooding back today, it was very special to be able to share it with some of Bob's players and today's coaches," said Anne Boucher. "We have fond memories of the old arena, and we spent a lot of our time there. We actually lived on campus our first two years of marriage."
"The arena has always been a special place at Saint Mary's. The games, the atmosphere, the place was always electric. I am really looking forward to that atmosphere at The Dauphinee Centre. I know Bob would be very happy to see that passion back on-campus and to be a part of it in a new home for hockey."
—Submitted by Cale Loney, External Affairs