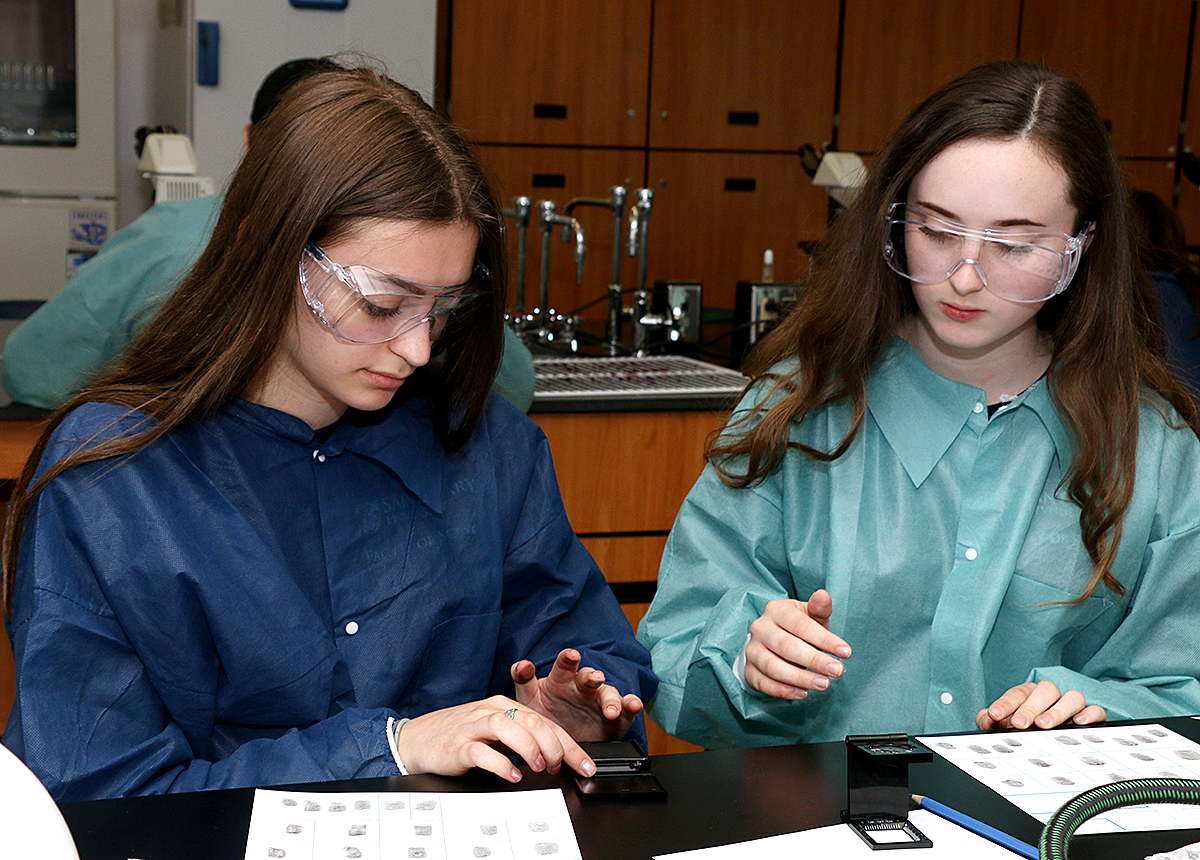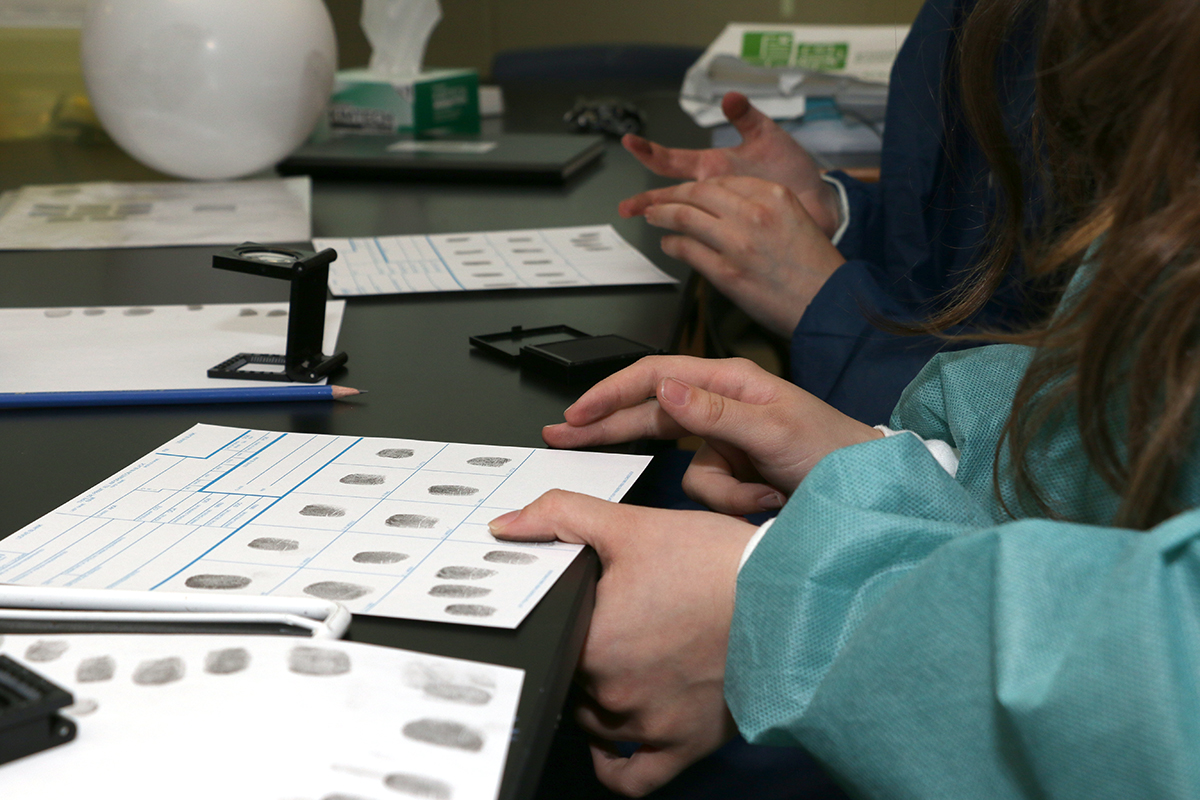 It's an exciting week for students in our popular Forensic Science Camp in the Faculty of Science.
Now in its second year, and with a second week added due to popular demand, teens in Forensic Science Camp learn about DNA extraction and examination, fingerprint collection and analysis, and examination of blood stains and spatter patterns.
"Forensic science is the application of science with a legal component," explained Dr. Brenna Frasier, the camp's founder and lead instructor. "You could use forensics in chemistry, biology, engineering… it encompasses almost any scientific field."
The lessons are a combination of instruction and hands-on learning, designed for students who are keen to learn and participate and who want experience conducting scientific research in a lab. They also learn to work as a team, as they would in "real world" situations.
An exciting part of the camp is doing a mock crime scene investigation in the field – in this case, in a staged residence room. Processing a crime scene is followed by a mock trial and presentation of evidence. Students also meet with professionals working in the field.
This camp gives participants a feel for the forensic science industry, and most of these students are already considering university programs in this field. By learning about skeletal remains, hair and fibre examination, and crime scene examination from our expert faculty members, students learn what crime scene investigators, forensic experts and other professionals do in their careers, and many are looking forward to pursuing this study further.
To be accepted into the camp, students age 14-17 complete an application form and an essay outlining their interest in Forensic Science. To learn more, click here. Registration for summer 2020 will open in February.
Submitted by Danielle Boudreau, Faculty of Science