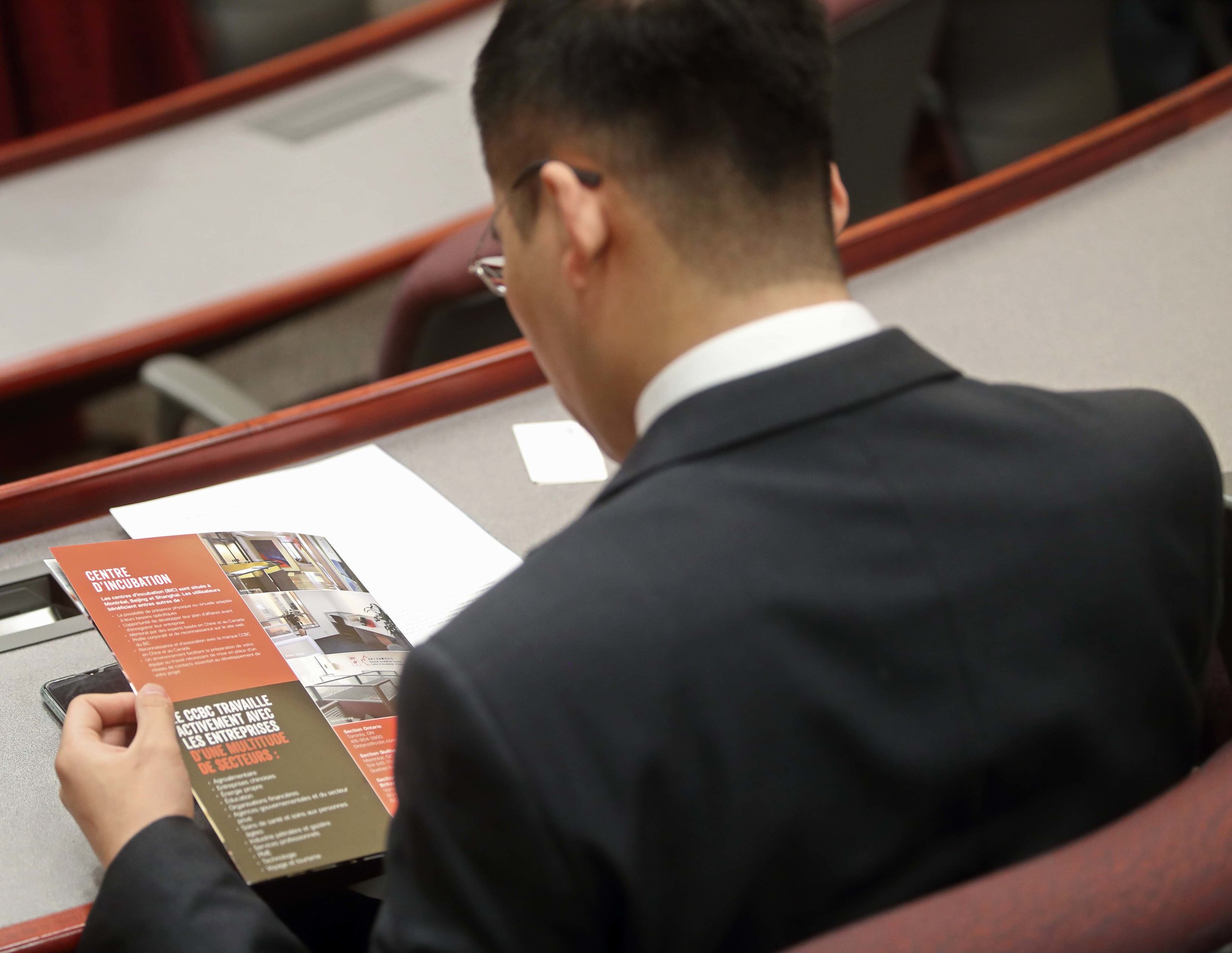 Saint Mary's hosted it's 2nd China Business Summit on May 30, to provide practical workshops and expert insights about doing business with China.
The event , organized by the Confucius Institute at Saint Mary's University, the Sobey School of Business, Nova Scotia Business Inc. and the Canada China Business Council, aimed to be a platform for exploration of trade and business relationships between Nova Scotia and China.
President Summbery-Murray provided opening remarks, noting Saint Mary's decades-old connections with academic partners in China. and stressing the importance of "people -to-people" relationships
He also referenced a conversation with Chinese Ambassador to Canada, Lu Shaye, stressing the importance of "people -to-people relationships".
"As you listen and learn today, I encourage you to ask questions and make connections," said Dr. Summerby-Murray. "You are helping to forge the relationships and cooperation that will not only benefit Nova Scotia, but help further Canada- China relations."
Ambassador Shaye was in Halifax s to speak at the launch of Atlantic Canada Chapter of the Canadian China Business Council the previous evening. The CCBC provides local businesses with on-the-ground counsel, support and connections they need to succeed in China and Canada.
Laurel Broten, President and CEO of NSBI also addressed guests, saying that the province is committed to a positive and productive relationship with China, noting that the country is Nova Scotia's second largest goods export market, after the United States. In 2018, Nova Scotia exported $792.9M worth of goods to China.