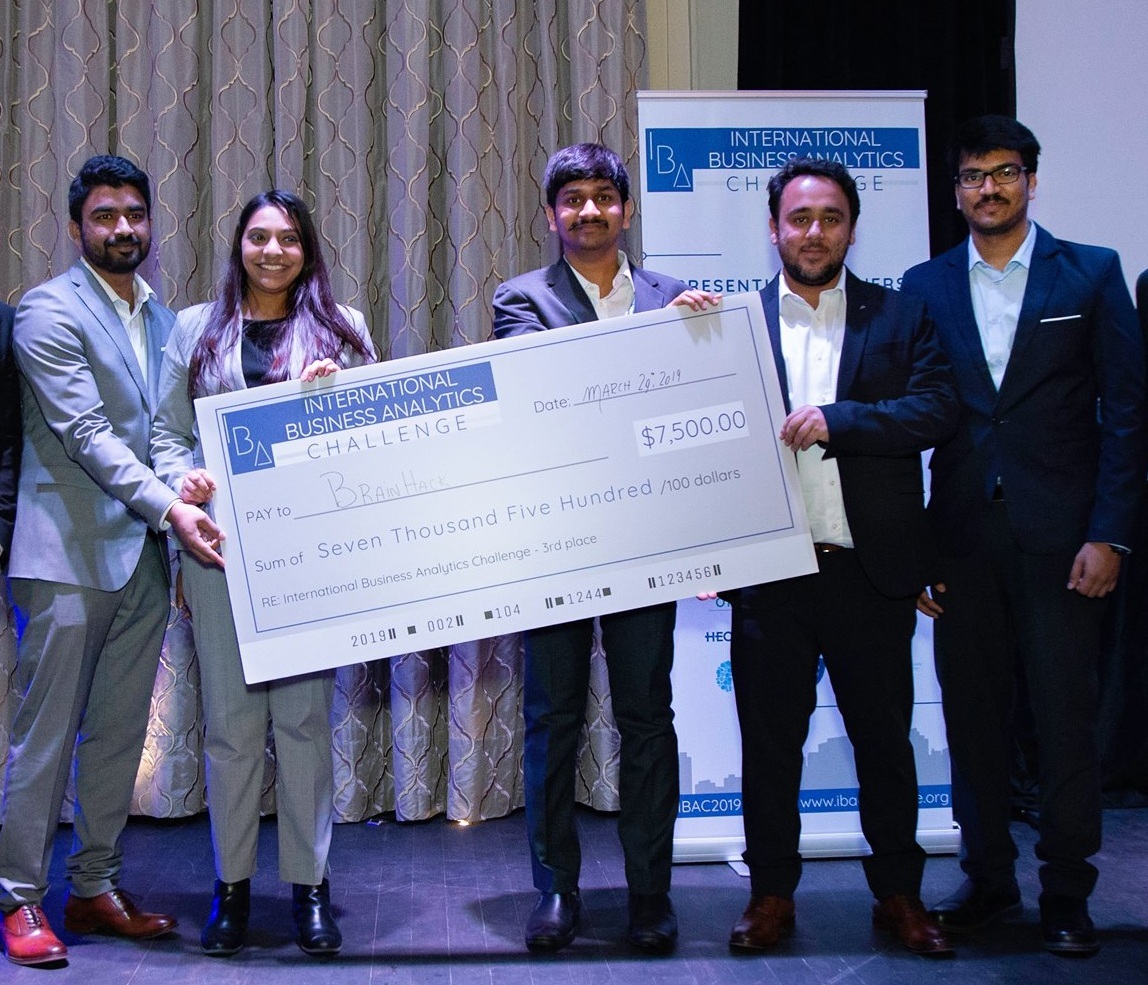 Students from the MSc in Computing and Data Analytics program are putting their advanced technical skills to work tackling issues like food insecurity, immigration, poverty and environmental sustainability - and are earning accolades in the process.
This spring, two teams from the the Saint Mary's MSc CDA program took home 2 out of 5 available awards from the prestigious International Business Analytics (IBA) Challenge, the largest competition of its kind in the world. The Saint Mary's teams competed against 25 other university teams from across the globe, including competitors from Hong Kong, Belgium, and Spain.
The challenge asks students to use data mining techniques to benefit a non-for-profit organization. This year's challenge was to develop a more effective digital online platform for AIESEC, a global non-profit that fosters leadership in young people through cross-cultural internships and volunteer experiences.
MSc CDA students Sonam Vadsaria, Narasimha Rao Durgam, Sri Akhil Reddy Kovvuri, Sreeraj Punnoli, and Ravneet Singh Oberoi worked. The CDA team's business recommendations and data-driven solutions were awarded 3rd place and presented with a $7,500 prize by a jury composed of industry leaders, the Global President of AIESEC, and members of academia.
Another MSc CDA team, Vinay Govindan, Sunil Padikar, Diven Sambhwani, Caner Irfanoglu, and Gaganpreet Singh finished in 5th place in the global Challenge.