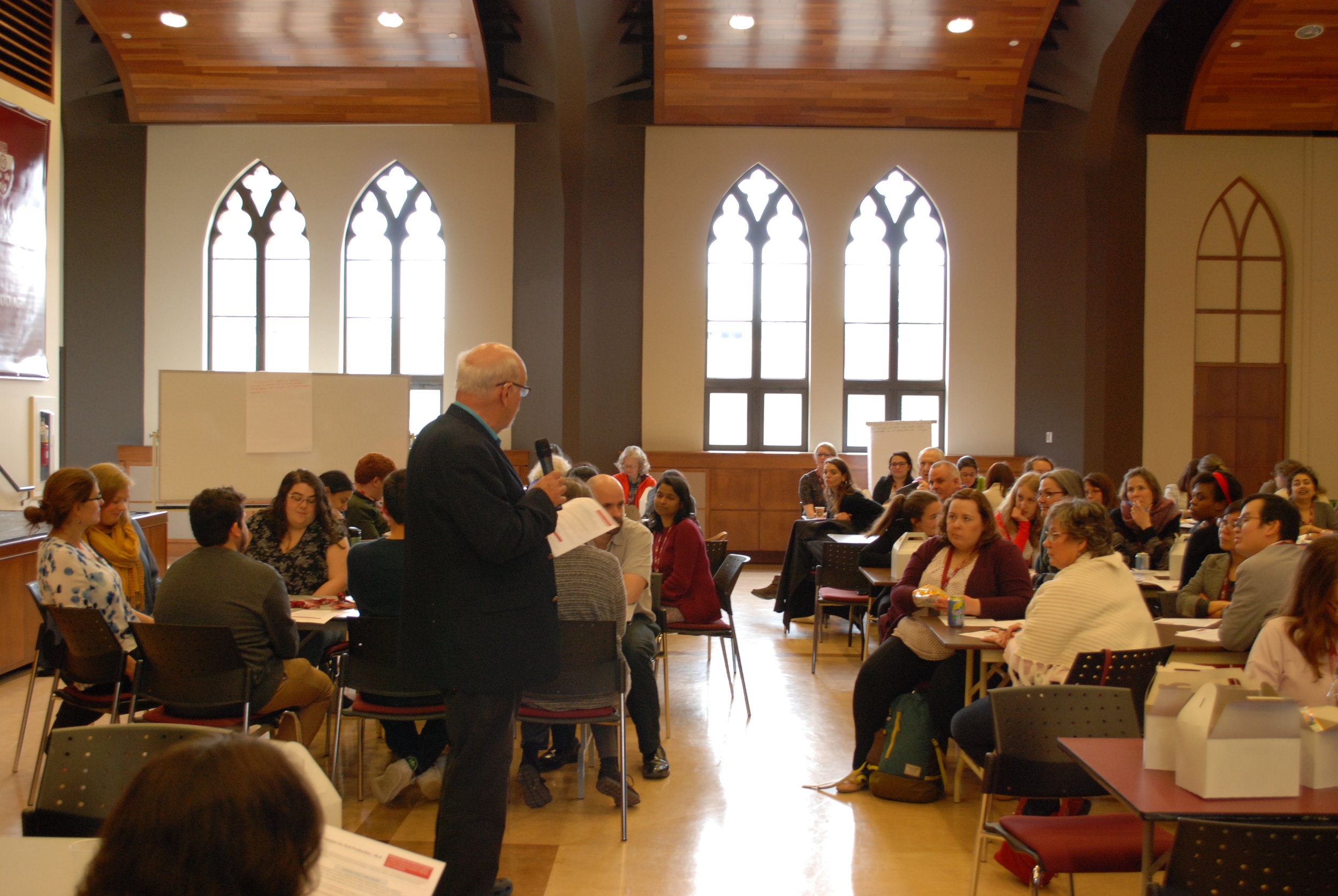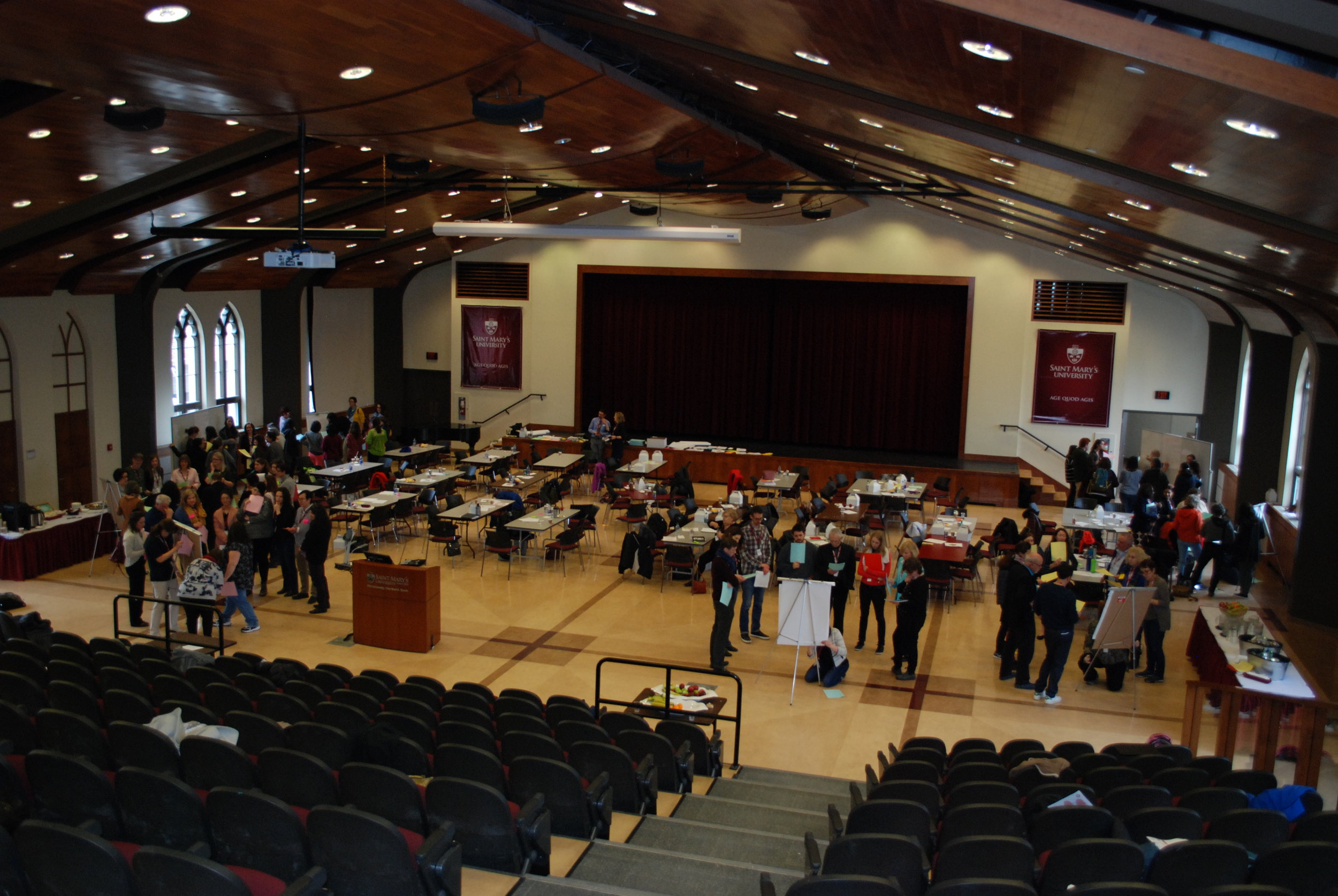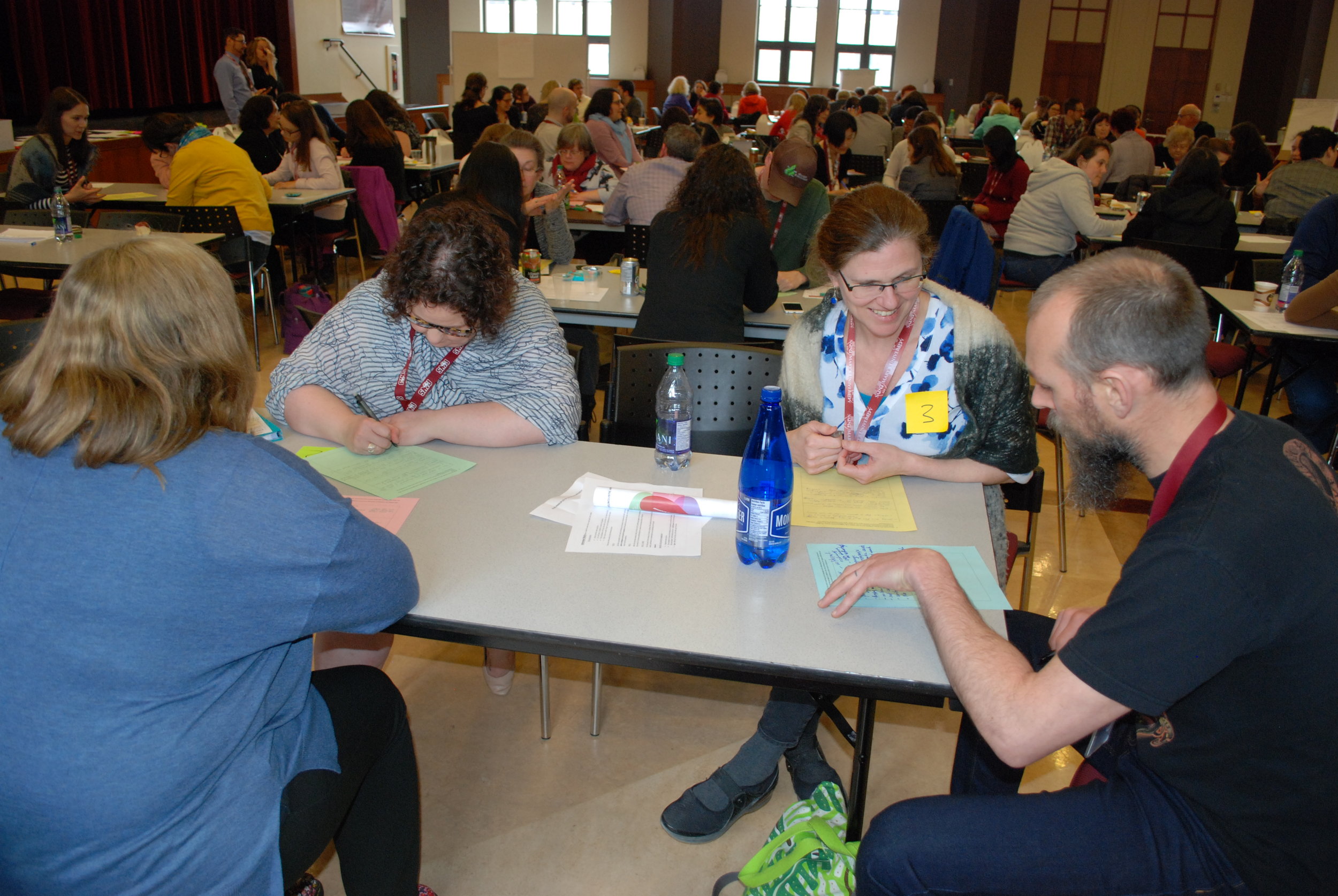 Saint Mary's University and the Halifax Languages Consortium hosted the first Nova Scotia Language Teachers' Professional Development Day on March 30. Institutions from across the province attended, representing over a dozen languages. The theme was the Neurolinguistic Approach to Language Teaching, which uses psychological methods to make learning a language more effective, and more fun.
Professor of German at Saint Mary's Dr. John Plews, a key organizer of the event emphasizes the importance of Universities hosting events for the community.
"It's essential for Universities to facilitate community events such as those organized by the Halifax Languages Consortium. Such events are partly about the service that University-generated knowledge can provide local professionals and institutions."
Fourteen sponsors, institutions, including three offices at Saint Mary's supported the event of over 100 delegates.
"These events are about learning from the community, listening to and responding to their needs, and receiving endorsement from the local community for what we do."
David MacFarlane, one of the key note speakers, spoke about how language learning is not something you learn through speculation, you learn it by doing.
"By getting students to use and reuse phrases, they begin to develop their own 'internal grammar.' As a teacher, spending more time being quiet helps them immerse in the language they are learning."
Dr. Barbara Schmenk visited from the University of Waterloo as one of the key note speakers. The theme of her talk was making grammar awareness more effective and fun.
"If grammar teaching isn't fun students lose interest, and they get bored, and they won't like the language. They may have the feeling that they suck at languages just because they dislike a particular kind of grammar teaching. If you make it fun, they may a) like it b) learn it c) understand it."
Delegates had a very full day and spent the afternoon practicing the theory they were taught that morning with some very multilingual and fun group work.
Submitted by Neil Van Horne.