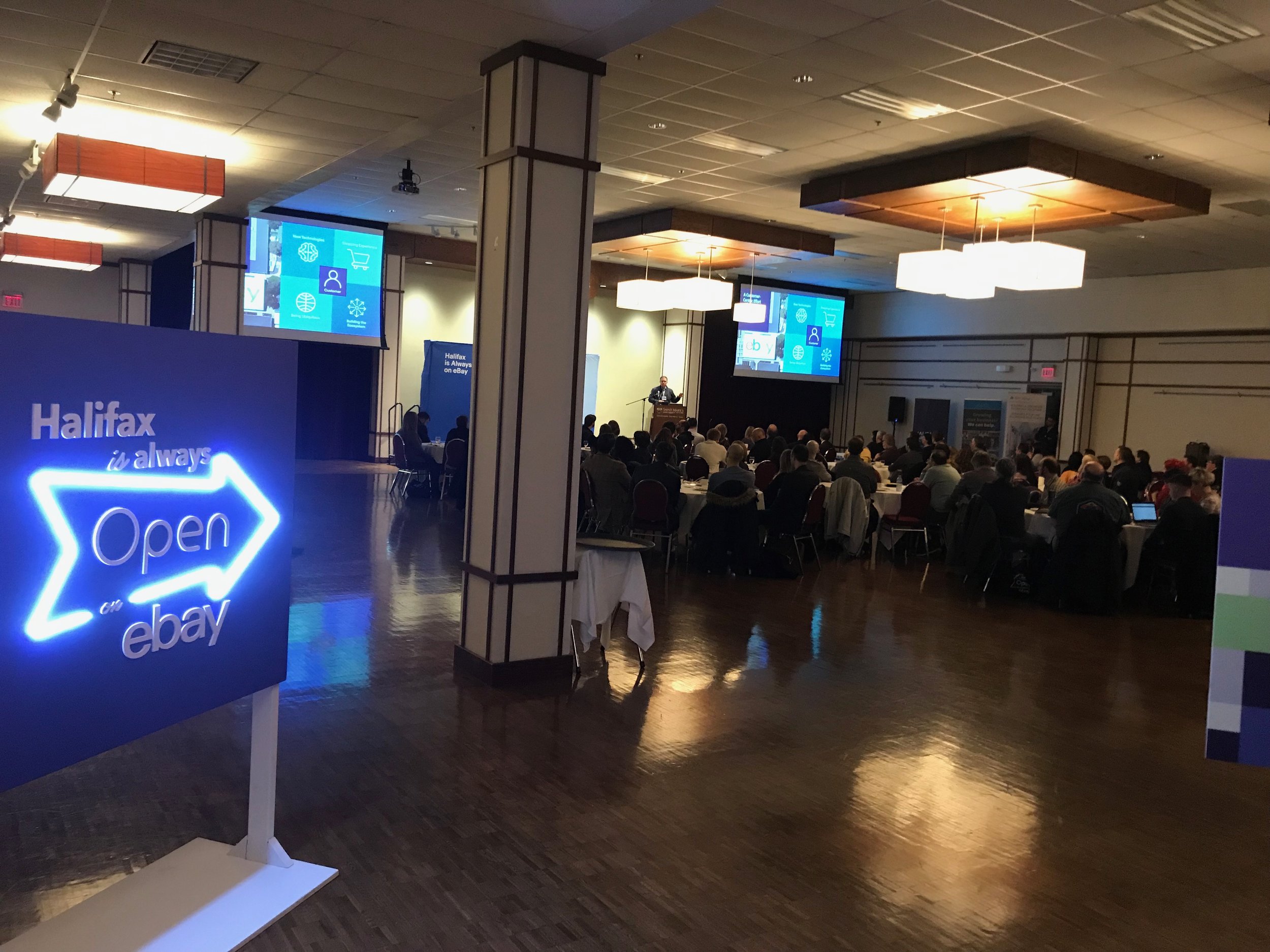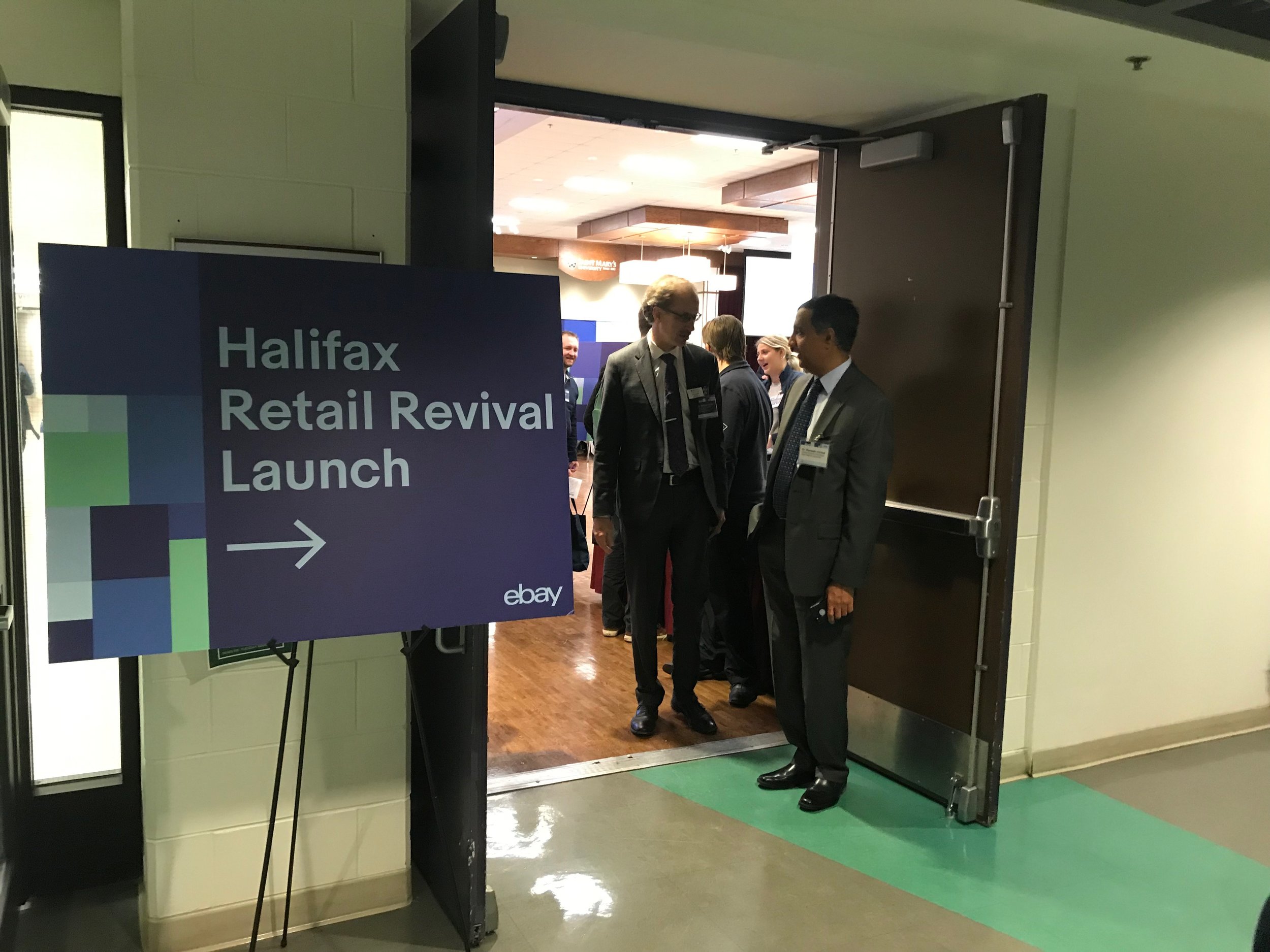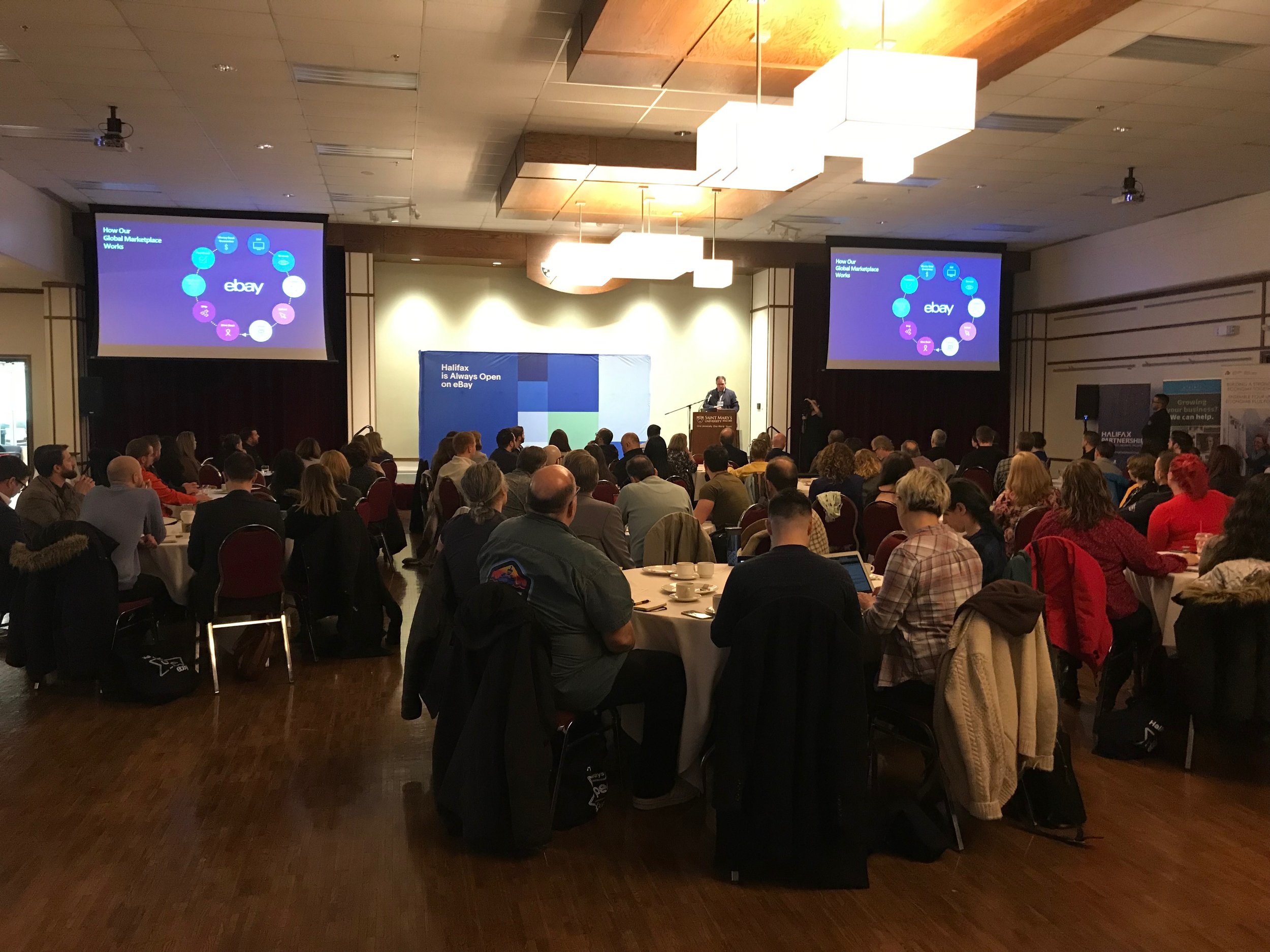 On March 13, Saint Mary's hosted the first training session for Retail Revival Halifax, an eBay initiative designed to help small and medium-sized retailers use e-commerce to access global markets.
Dr. Malcolm Butler welcomed the guests campus, including 9 eBay Global Customer Service Team members visiting from Salt Lake City, Utah, and wished the 70 participants the best as they embarked on the year-long training program.
The group spent the day at Saint Mary's learning how to set up and operate their storefront, connecting with the eBay team and collaborating with fellow participants on regional challenges and opportunities.
Andrew Lisk of the Utah team told participants that "eBay is committed to being a partner to sellers" and giving them access to the eBay tools, technology and training to help them succeed.
The David Sobey Centre for Innovation in Retailing and Services will participate in the eBay Retail Revival program in Halifax as a research partner., and will study the performance of the companies participating in the program as well as the overall economic impact on this region.