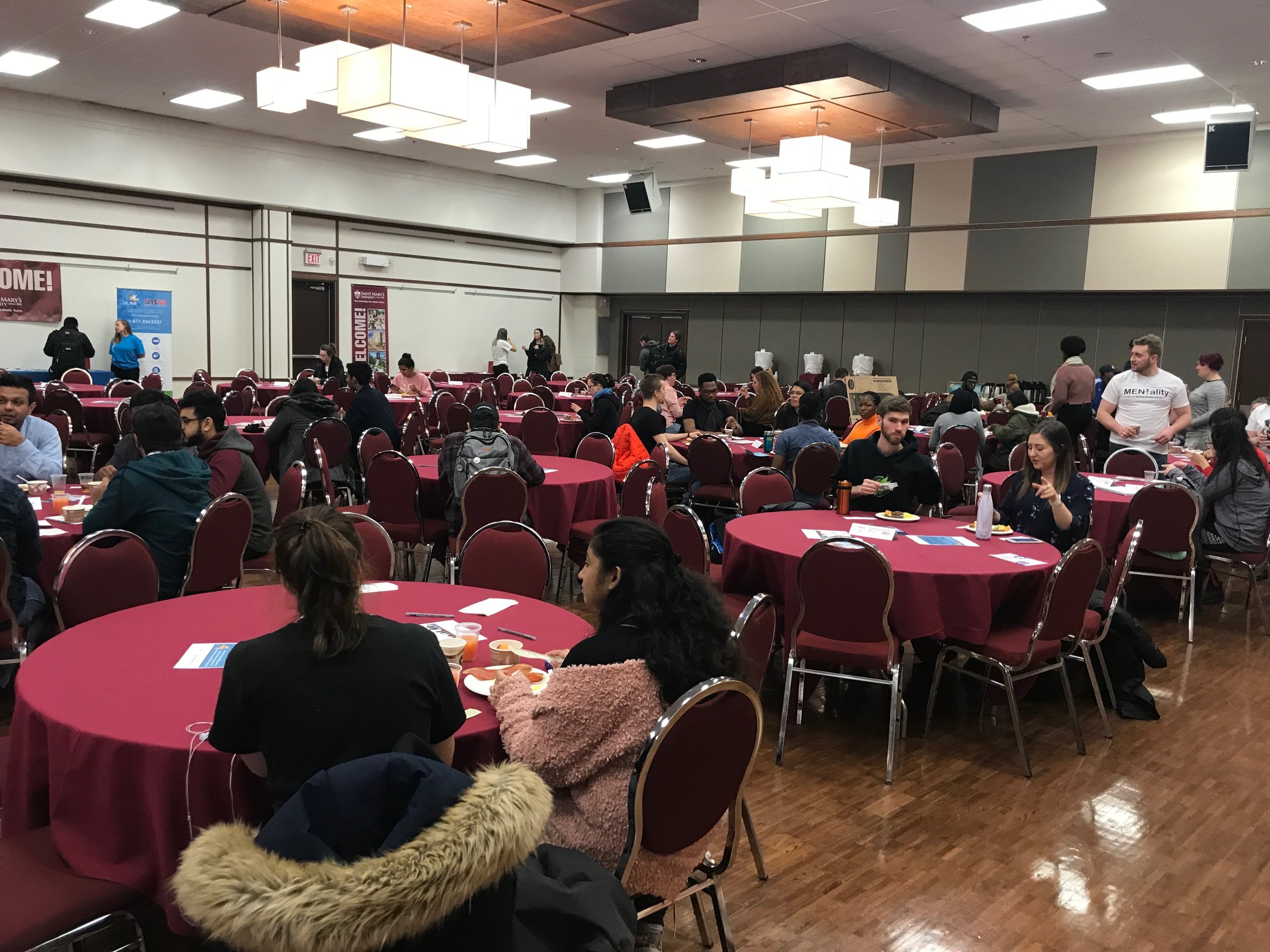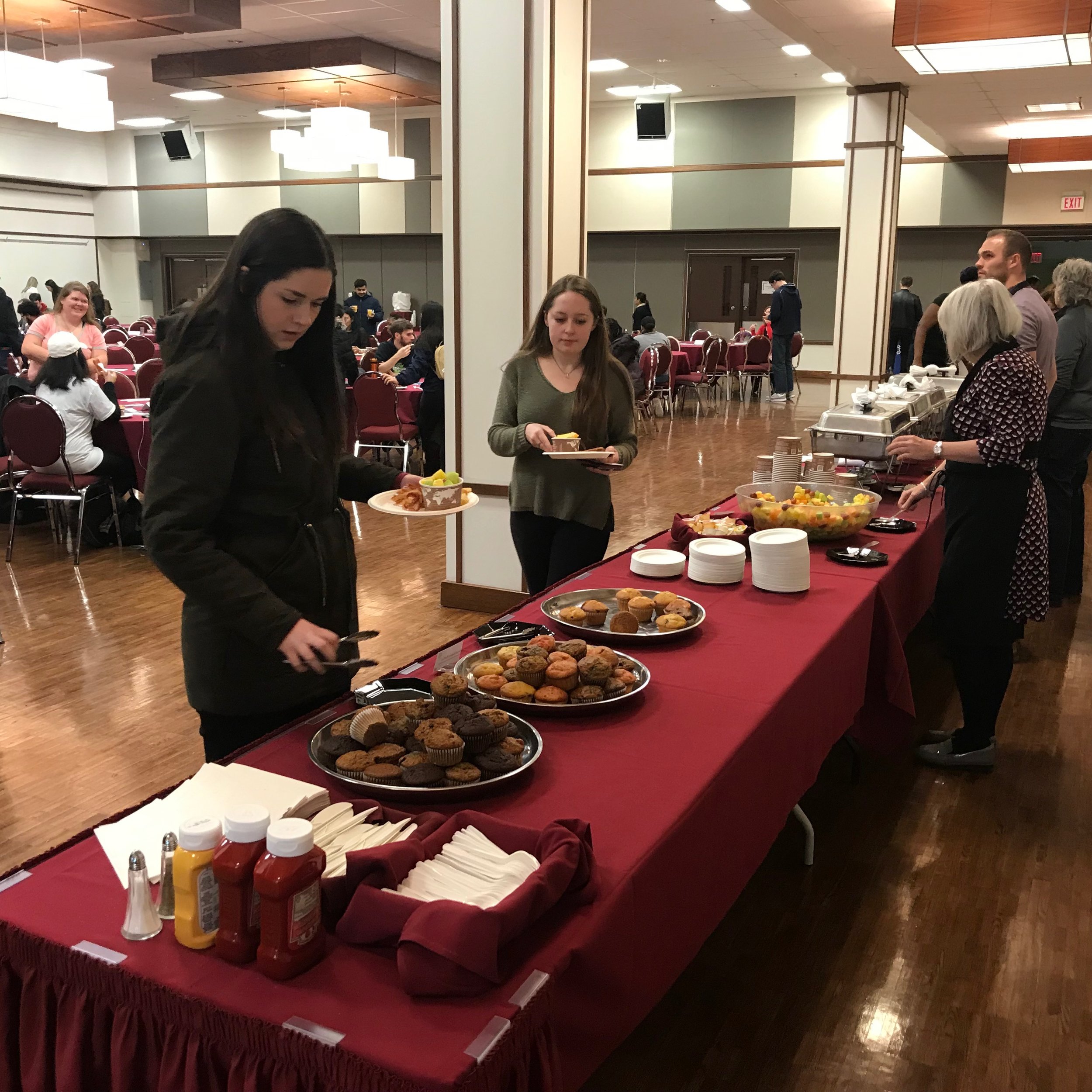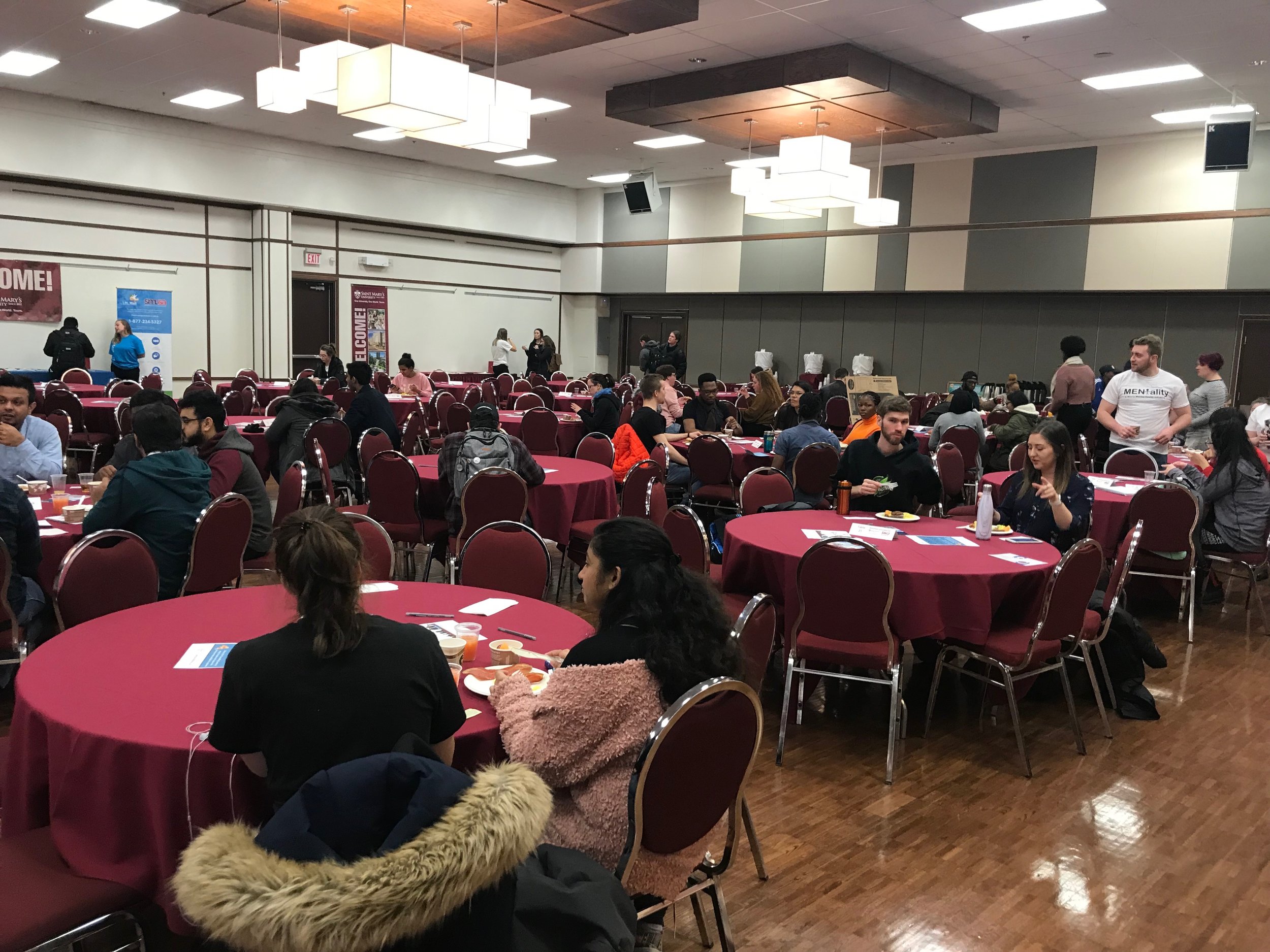 New students are receiving a warm winter welcome to Saint Mary`s this month.
The university's Welcome Weeks programs not only serve to help orient incoming students and set them up for academic success, but to welcome them to the Saint Mary's community.
The Santamarian Ceremony welcomed more than 50 students and reinforced the values of Saint Mary's: academic excellence, intercultural learning, resilience, community engagement, and the search for ethical wisdom.
The Welcome Back Breakfast proved popular with students, who stopped in to the Loyola conference hall on January 10 for a complimentary hot breakfast served by faculty, staff and senior administrators.
Many more activities are planned, including the Festival of Food that brings food trucks featuring international fare to campus, and Kesik Fest, where students, faculty and staff are invited to celebrate Kesik (Mi'kmaq word for 'Winter') with Indigenous culture, food, crafts and story-telling.
For a full schedule, see https://smu.ca/campus-life/welcome-week.html