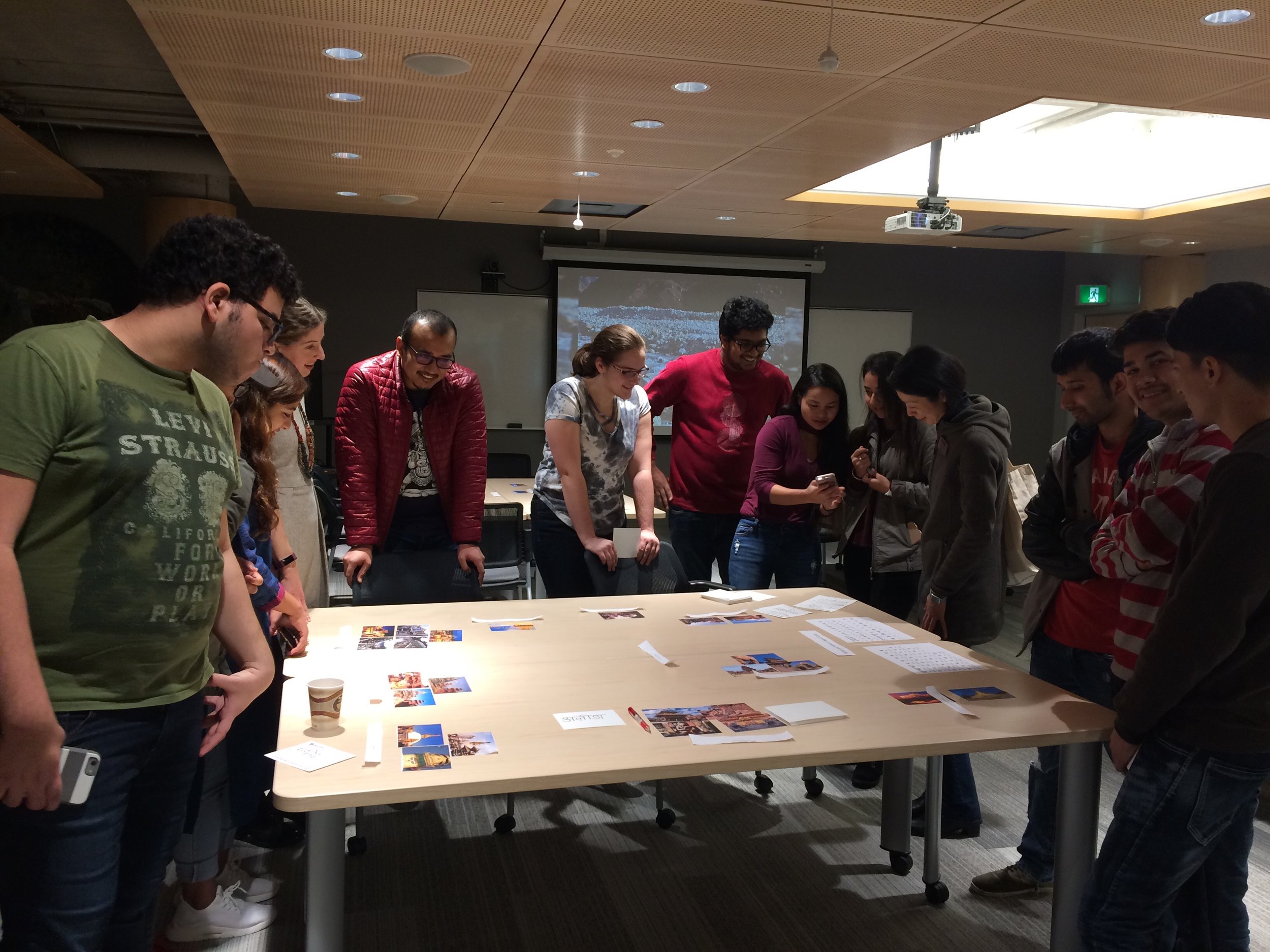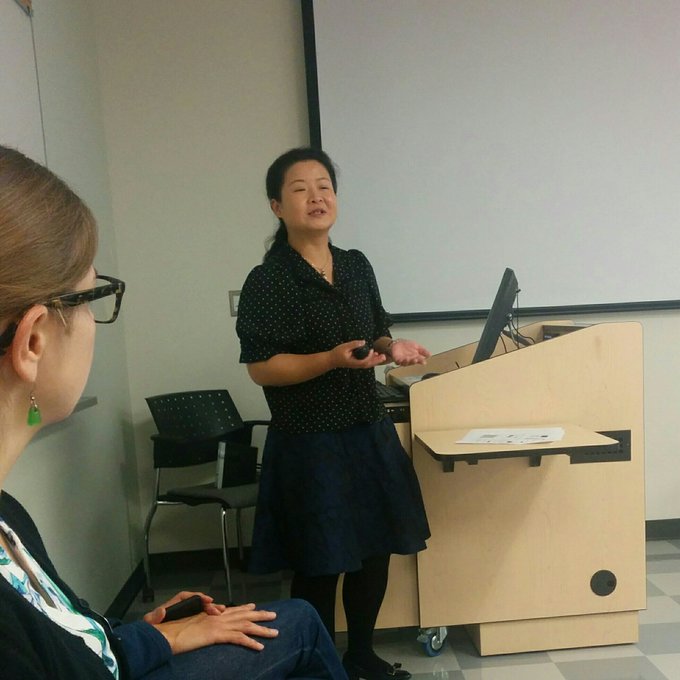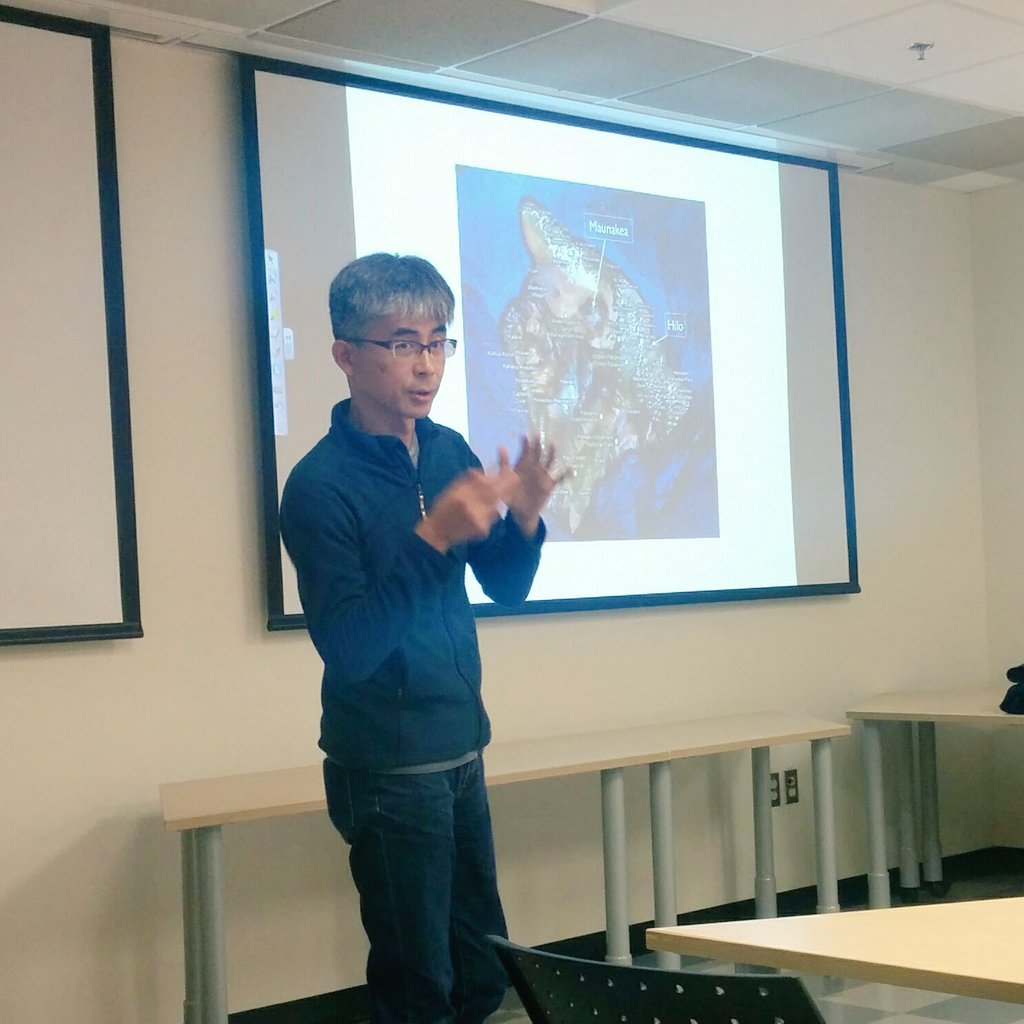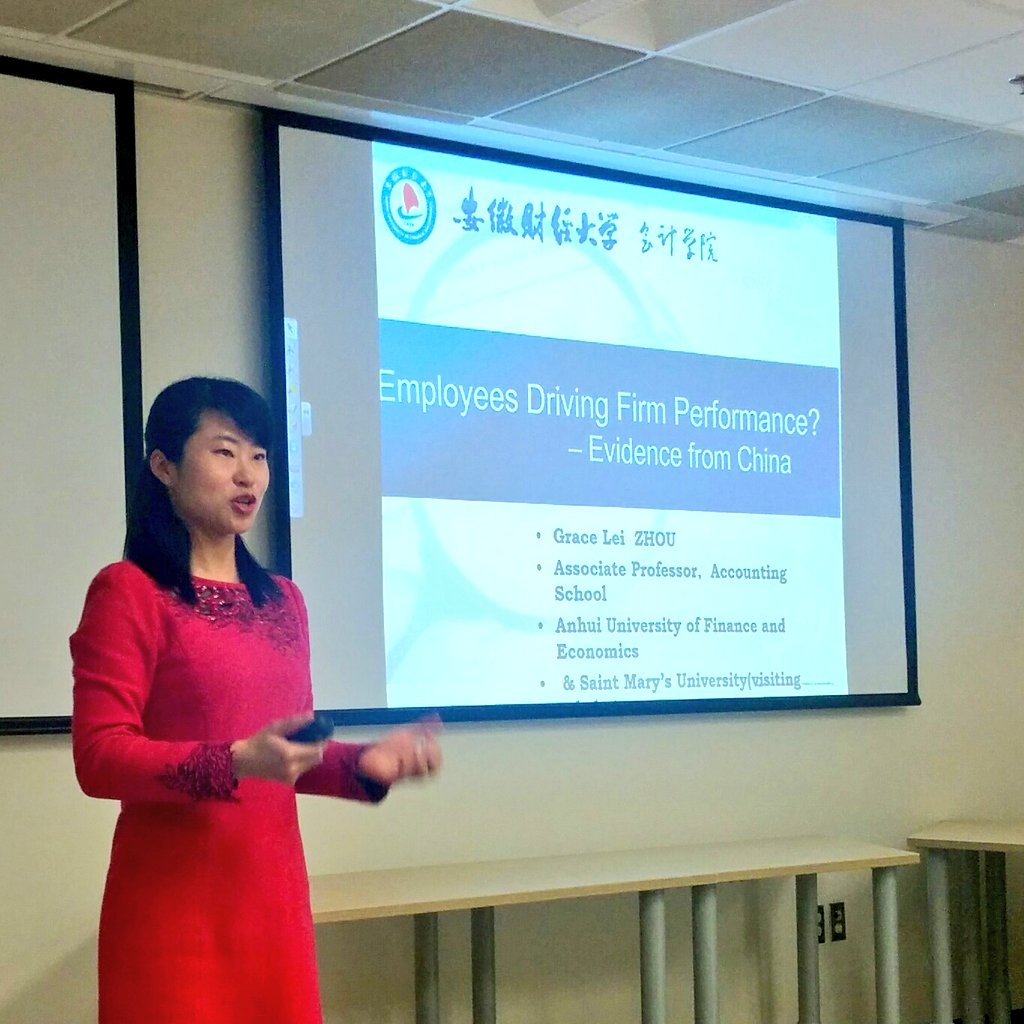 Campus was buzzing with activity last week during International Education Week! IE Week is an annual celebration of international education and is recognized by more than 100 countries around the world. IE Week showcases the significant contribution that international education makes in the global world and supports our efforts to engage internationally.
See above for a selection of just a few of the wonderful events held as part of International Education Weeks!
Día de Muertos
Things kicked off with Día de Muertos, a Mexican holiday to remember deceased family members and friends. As seen in the photos, the centerpiece of the celebration is an altar, or "ofrenda", built in private homes, public places, and cemeteries. These aren't altars for worshiping; rather, they're meant to welcome spirits back to the realm of the living. As such, they're loaded with offerings—water to quench thirst after the long journey, food, family photos, and a candle for each dead relative.
Pakora Making Workshop
Dr. Syed Adnan Hussain, Professor, Dept. of Religious Studies hosted a Pakora Making Workshop, with assistance from Paul Feaver-McGowen, Catering Supervisor, Aramark Food Services. This lively culinary workshop demonstrated preparing pakoras, a delicious fritter especially popular in India, Pakistan, Bangladesh and Nepal, served with fresh chutney. The workshop included all kinds of practical advice, from sourcing authentic ingredients to selecting the best kinds of cooking oils for healthy eating.
Korean and Nepali Cultural Cafés
Dr. Min-Jung Kwak, professor in the Department of Geography, collaborated with Korean students and exchange students who've returned from South Korea to deliver a Korean Cultural Café. Attendees were given name tags written in Hangul characters and invited to try Korean calligraphy, paper crafts, traditional clothing, games, and packaged snacks while listening to K-pop. And for the first time, a group of students from Nepal also held a Cultural Café for the Saint Mary's University community. They shared information about culture, wildlife, and tourism in Nepal, and showed attendees how to write their names in Devanagari script.
Later on in the week, three scholars visiting Saint Mary's from abroad generously shared a glimpse of their research in a Visiting Scholar Lecture panel.
Dr. Ikuru Iwata, an Associate Professor of the Subaru Observatory in Hawaii, National Astronomical Observatory of Japan (NAOJ), first visited Halifax in 2008, and he's returned here during his sabbatical to work with Dr. Marcin Sawicki in the Department of Astronomy and Physics. Dr. Iwata spoke about observing the distant universe with large telescopes, which he describes as time machines that allow us to see into the past.
Dr. Mena Wong, Professor at Beijing Normal University Zhuhai (BNUZ), spoke about her research in language learning and the construction of identity. She also shared her experiences teaching future teachers at BNUZ, and supporting students in the 2+2 dual degree program. Dr. Wong currently teaches Chinese in the Department of Modern Languages and Classics here at Saint Mary's.
Dr. Grace Zhou, Associate Professor & Director of the Master of Accounting program at Anhui University of Finance and Economics, spoke briefly about her research exploring the relationship between employee compensation and enterprise performance.
IE Week rounded off with the 8th annual Stories From Overseas showcase, organized by Global Learning & Intercultural Support. Canadian and international students from every faculty shared their personal experiences of leaving home to learn in other countries.